I'm working with Brian on another makeup tutorial post that should be up on Wednesday, and an outfit post that may be posted as soon as tomorrow if I can finish. In the meantime…
Blue Bottle Coffee has opened a store not too far from us, and I sampled the Bella Donovan, their version of a Moka-Java blend. It's quite complex, and brews up wonderfully in a French press. Their coffees can be ordered online too.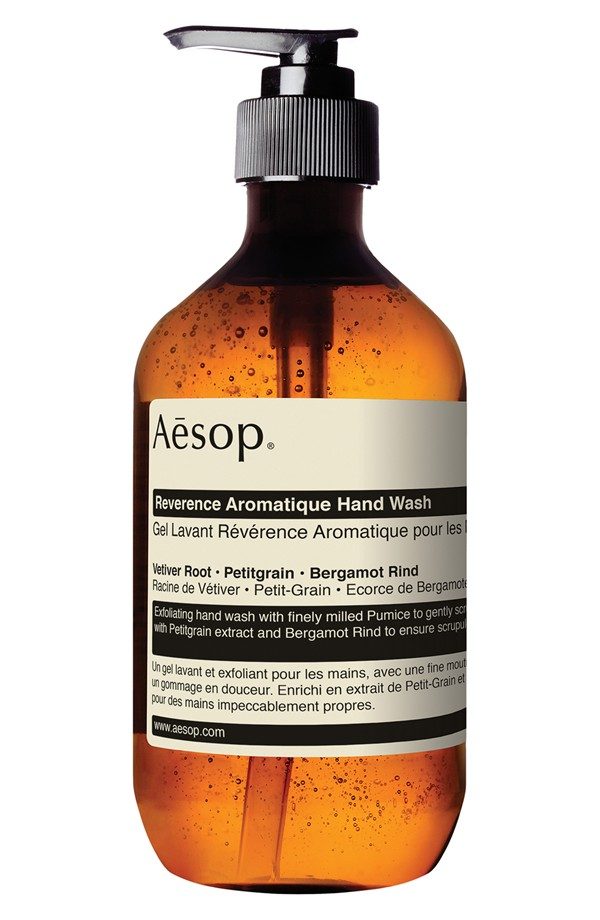 While out and about this weekend, le Monsieur and I had a chance to sample some products from the Aesop skincare line, and were very impressed. (We vaguely remember having tried some of these while traveling, but can't remember where.) This exfoliating hand soap would be a nice gift for gardeners, or good for anyone whose skin tends to get rough from exposure to the elements. Pumice is the only exfoliating agent; there are no microbeads.
So did you watch Game of Thrones? We're all on equal footing now…both those who have read the books and those who haven't. 🙂 We book readers can no longer sit smugly back knowing when the s*%t is going to hit the fan.
We've had good reports so far regarding jeune homme getting settled into the group home. We worry, of course, as it's so hard to know how much he understands.
After a few weeks of crazy schedules and stressing out, I'm working on getting my eating habits back on track. At least Passover week means no bread, though le Monsieur and I are pretty liberal and do eat rice and legumes. Have to say though, a whole wheat matzoh with avocado is pretty tasty…
What's your favorite type of coffee and preferred brewing method?
This post contains affiliate links which may generate commissions for unefemme.net. See complete disclosure policy here.
Affiliate links in posts may generate commissions for unefemme.net. See my complete disclosure policy here.