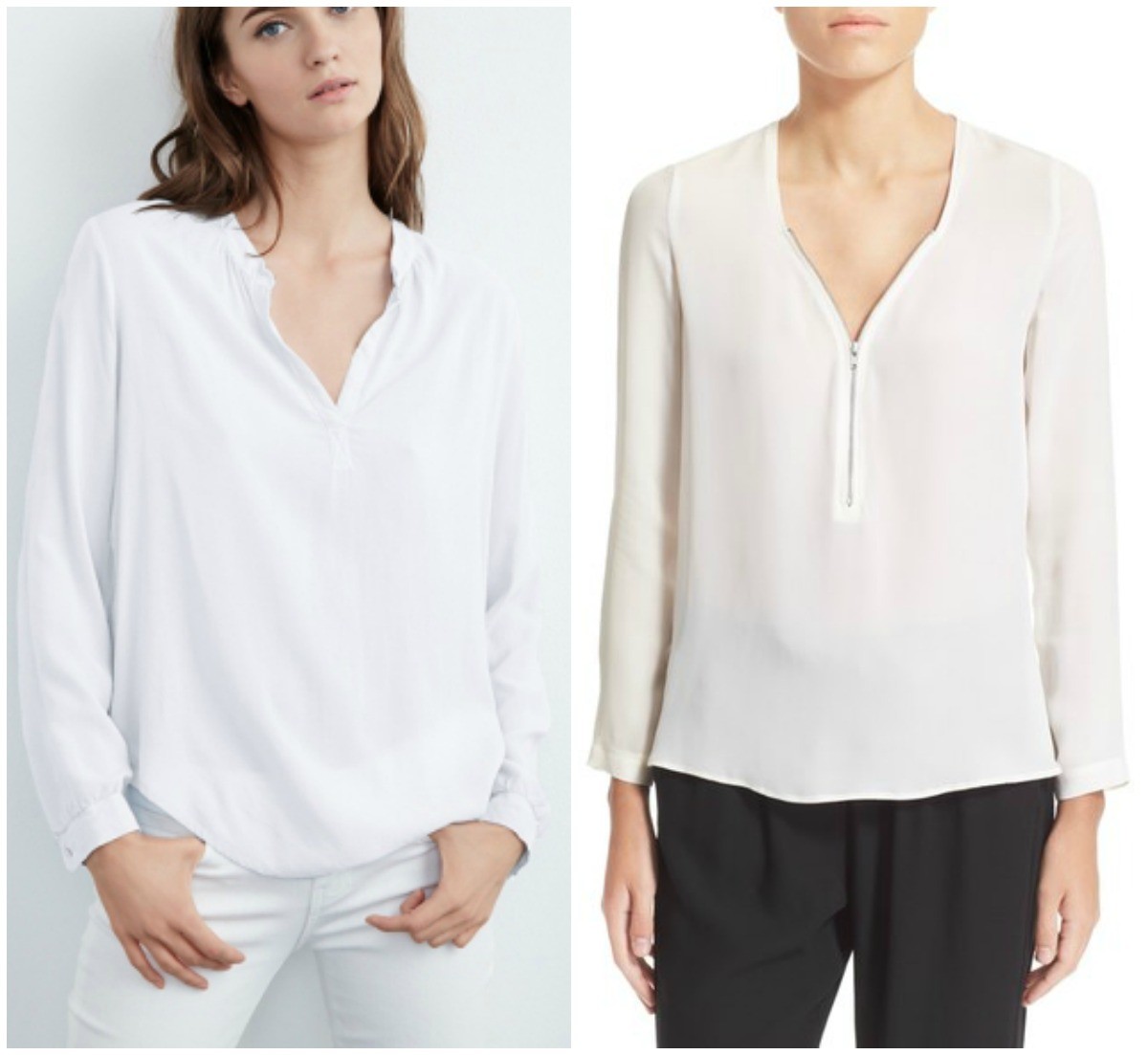 A few months ago, I posted about one of the oft-declared "must-have" wardrobe items, the Crisp White Shirt, and how for many of us it's a non-starter, despite its iconic status. Some find a button front difficult with a fuller bust. Some women feel that white is too stark with their coloring, and others find that crisp and tailored don't mesh with a more laid-back style.
But there's a gap in my wardrobe that only a white or off-white shirt will fill, and I haven't given up the search for my own best version of a white shirt. Over the weekend I happened to try on the blouse on the left and it came home with me. It's very lightweight (rayon challis), drapes nicely, is machine washable, and will be a great option for warm weather travel and for those venues when a tee feels too casual. The neckline is a little low on me, so I'll wear mine with a camisole. On the right, a silk style with a zipped neckline that can be adjusted to suit your preference. (I have a similar blouse in black, purchased a couple of years ago, and love that feature.)
Below, a few more Soft White (and Off-White) Shirt selections. Collarless and banded collar styles seem to be popular now, and I've found these can be easy to layer under jackets and sweaters.
Do you like your white shirts crisp or soft?

This post contains affiliate links which may generate commissions for unefemme.net. See complete disclosure policy here.
Affiliate links in posts may generate commissions for unefemme.net. See my complete disclosure policy here.