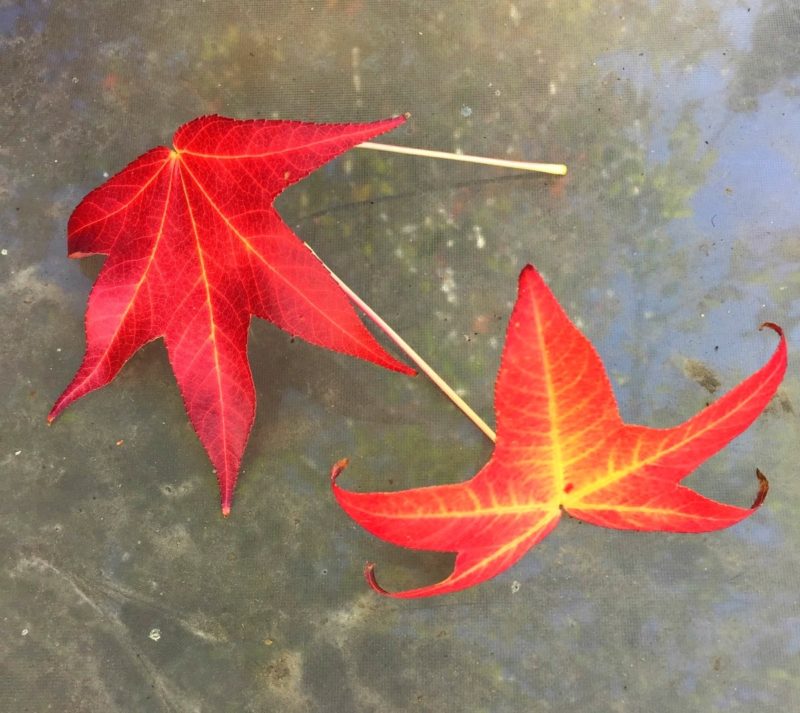 We're still not quite at Peak Foliage here in Southern California, but we're close…
The holiday season is upon us, and with it the onslaught of sales and special promotions and gift guides. I enjoy shopping for gifts but no longer have a big list of people to buy for. Honestly though, creating gift guides isn't my forté, and other than one or two targeted areas of interest, I really don't enjoy doing them. (There, I've said it.) I do have one gift guide in the works (to be posted in a few days) and one conceived, but that's it. However, if there are any specific people or situations you'd like some gift ideas for, just let me know and I'll be happy to see what I can suggest.
As far as sales go, I will keep an eye out and share anything that I think might interest you, but again, I'm going to be selective, and won't bombard you with random stuff. For the most part, "regular programming," seasonally updated, will continue here.
So, sales. Well, Net-a-Porter's having a big one. It's not all just high-end designer stuff. Did you know they carry a selection of J.Crew? And Sam Edelman shoes? Clare V bags and accessories? I should mention that they offer free shipping.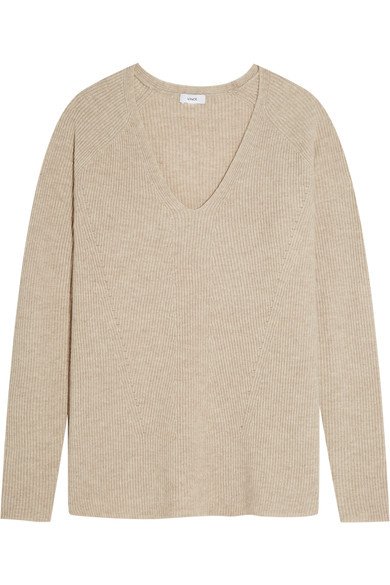 This Vince wool-cashmere v-neck sweater is 30% off. I have and love this sweater and it will probably be going to Paris with me in a couple of weeks.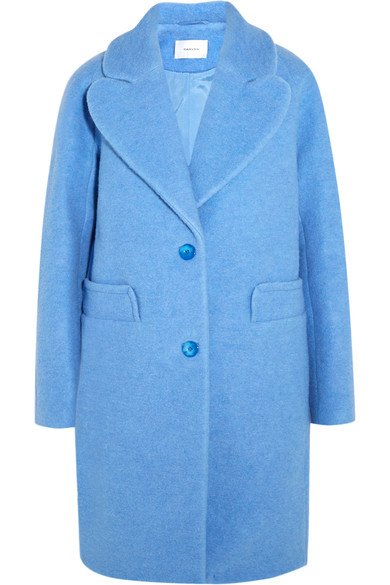 Isn't this the prettiest color? This wool-blend coat is 40% off.
For a limited time, Talbots is offering 30% off all full-price tops and sweaters, and 40% off regular-price shoes and accessories.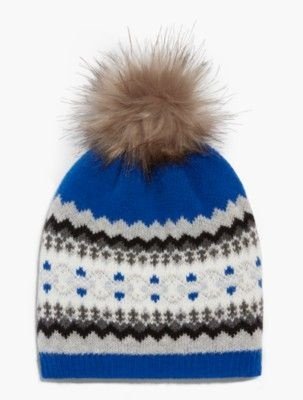 Here's a fun little cap with a faux fur pom-pom.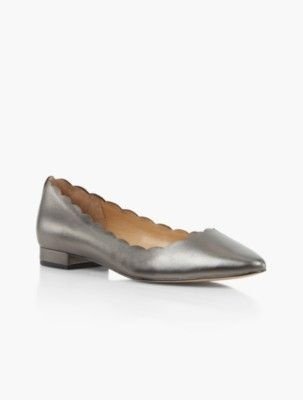 I like these subtle metallic scalloped edge flats too.
We're hosting the family Thanksgiving this year, but I'm only going to do minimal cooking, as jeune homme will be with us for the weekend. We're picking up some pre-made dishes, I'll cook up some fresh veggies, our aunt is making a turkey, and BIL will be bringing some of his famous Roasted Root Vegetables. We're keeping it loose and casual. Once I figure out what I'm wearing, I'll share.
How will you be celebrating Thanksgiving?
Affiliate links in posts may generate commissions for unefemme.net. See my complete disclosure policy here.