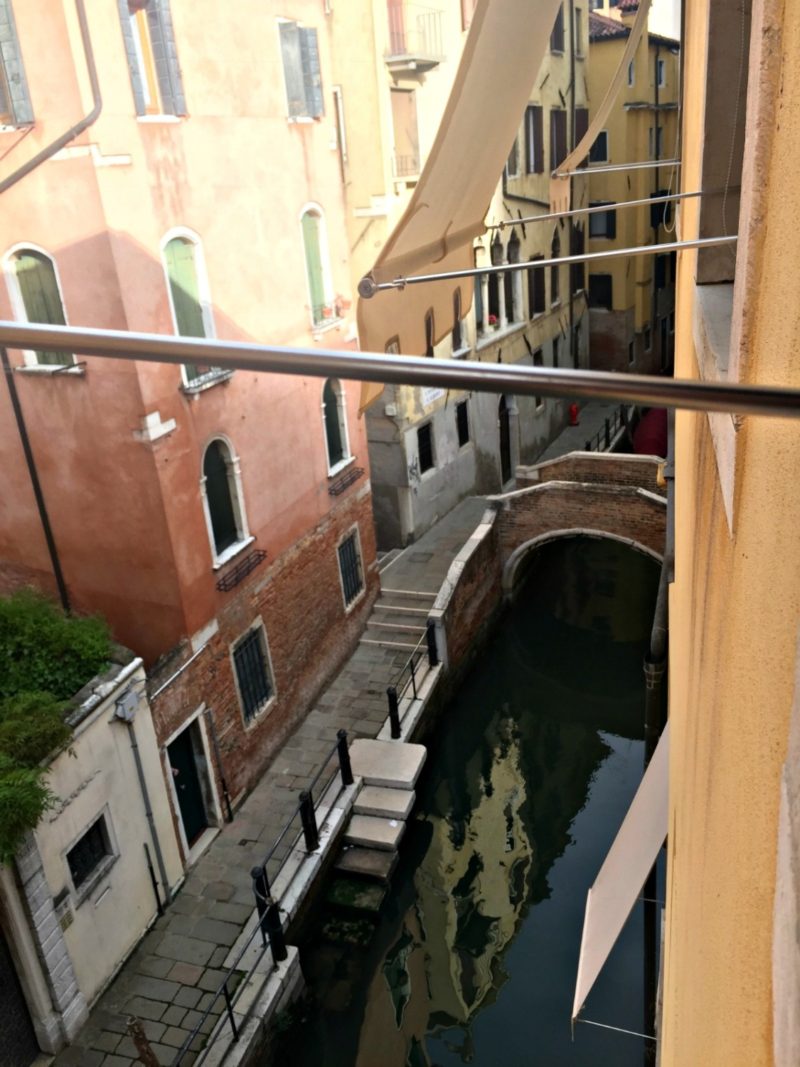 Our hotel in Venice is very small, and on a quiet street near a side canal.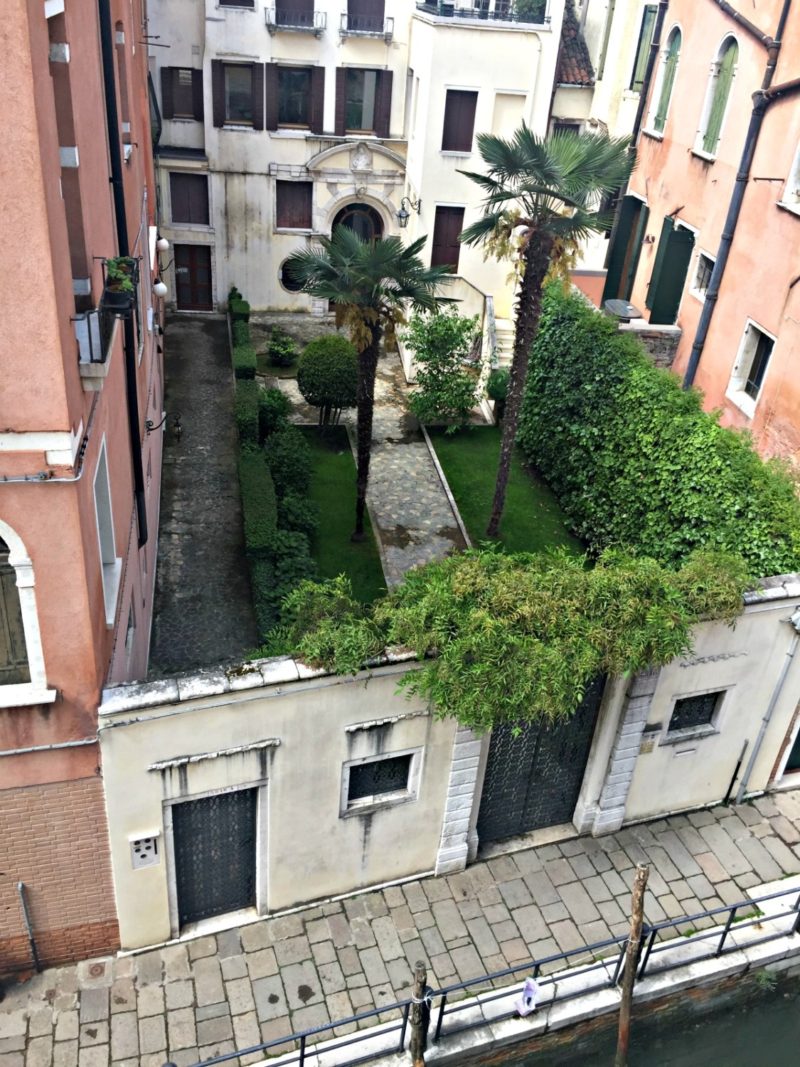 And across the canal is someone's beautiful private garden.
Yesterday was our first full day in Venice, and the city is packed, even though the Biennale di Venezia (arts festival) doesn't officially start until next week. We were glad to have chosen a small hotel on one of the smaller, quiet streets.
For those of you who have asked about where we're staying, I'll do a complete write-up once we're home.
I have SO many photos to sift through and share with you, but we're going to take advantage of another break in the rain to get out and explore. In Venice, one gets around either on foot or by boat.
The Grand Canal is the main waterway through the city, and is always packed with taxis, vaporettos (public water busses) and commercial barges ferrying all sorts of goods. Here's a little taste of the organized chaos of the Grand Canal (including audio)…
Affiliate links in posts may generate commissions for unefemme.net. See my complete disclosure policy here.