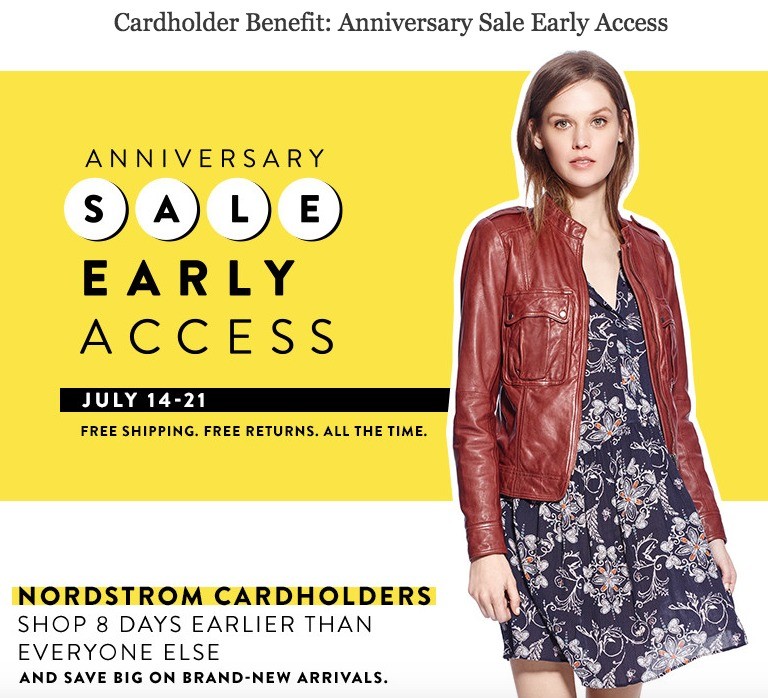 The Nordstrom Anniversary Sale is almost here and it's a pretty big deal. While most sales are markdowns on merchandise that has been on the racks for a while, this is a sale on brand new fall styles, beauty exclusives and some favorite "perennial" products that aren't marked down any other time of year. If you're a Nordstrom card holder, you'll have early access beginning July 14, and general public access begins on July 22. If you'd like to apply for a card to get the early access, go HERE.
If this year's sale is anything like previous years, there's a LOT to peruse, and some of the best items tend to sell out quickly. I've developed some strategies and tactics to shop this sale effectively, and I'll share those with you today.
Catalog
I'll have perused the catalog and made a note of any specific items that look interesting, and check those out first. Just for you, here's a sneak peek at the catalog, in case you haven't yet seen it!
Brands
Usually on my first broader pass through the sale, I search by my favorite brands:
Categories
Once I've done reconnaissance through my favorite brands, I think about what types of items may either be wardrobe perennials for me, or need replenishing/replacement. This sale is a fantastic opportunity to score some great wardrobe basics, and discover new brands. I start with:
Finally, I'll search by my size just to see anything interesting I might have overlooked.
I'll be back on Thursday to post some of my picks from the sale, so please check back.
Normandy has been amazing. Today we head to PARIS!!!! À bienôt!!
Affiliate links in posts may generate commissions for unefemme.net. See my complete disclosure policy here.