Lake Como!
It was a bit complicated getting here (two trains, one taxi, one boat, one shuttle) but OMG, so worth it!! Here's the view we woke up to yesterday morning. We're now in Bellagio, on Lake Como. We probably could have stayed here all day just watching the light change, but the rain that had been forecast seemed to be holding off so we bought day passes for the local boat service, and set out to explore the area.
Our first stop was Varenna, a pretty village just north of Bellagio. We walked around for a bit, then hopped the next boat and rode to Lenno (on the other side of the lake), where we enjoyed a fabulous lunch at Trattoria Santo Stefano. (This was a serendipitous find; we happened to walk by and it had "the look" as well as an interesting menu.)
My photos, sadly, don't capture the magnificence of the scenery. The cloud cover rendered everything very flat, but it's just so beautiful here.
By the time we got back to Bellagio, the sun was breaking through intermittently.
It's such a gorgeous spot, both for the natural scenery, and the charming streets and buildings.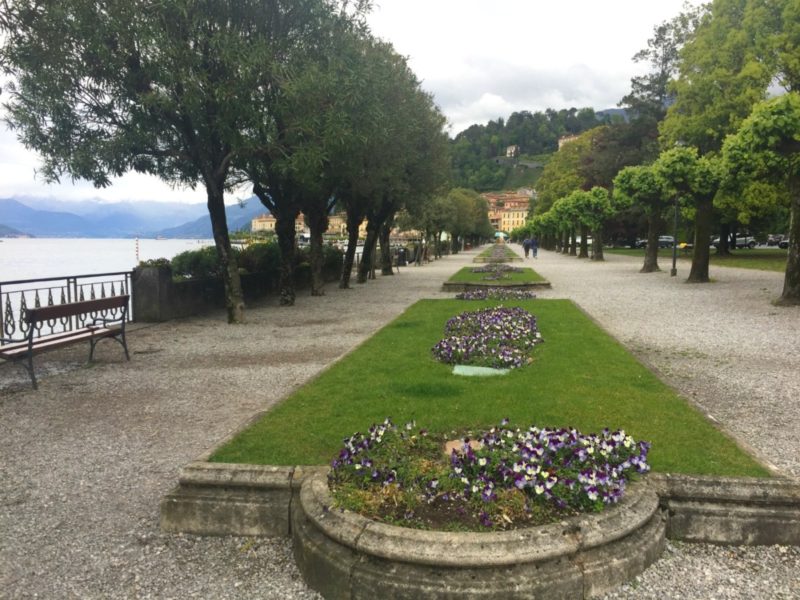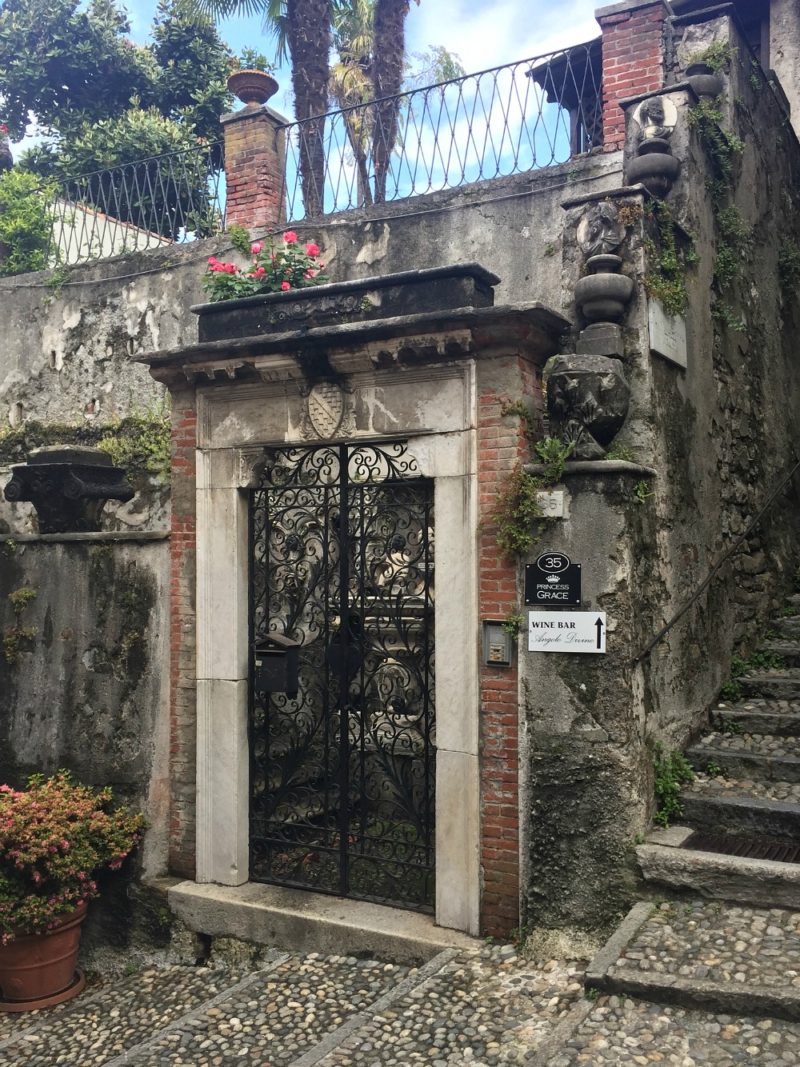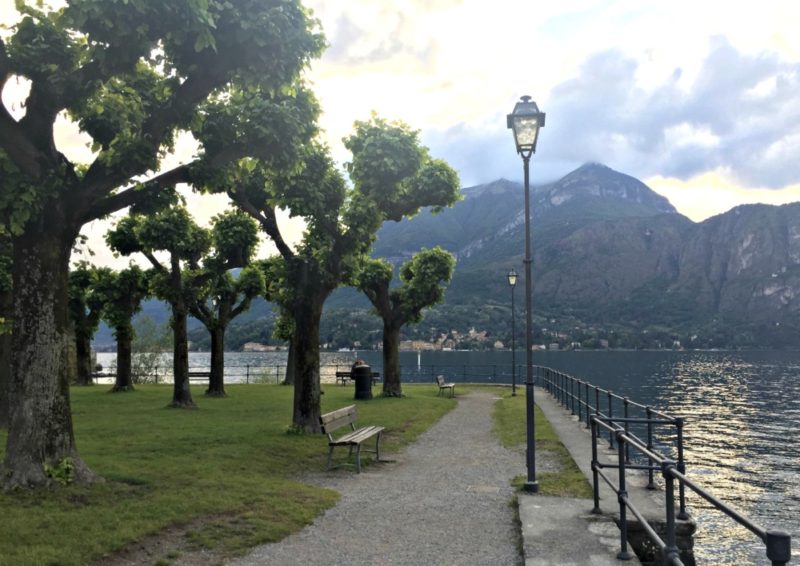 And that view…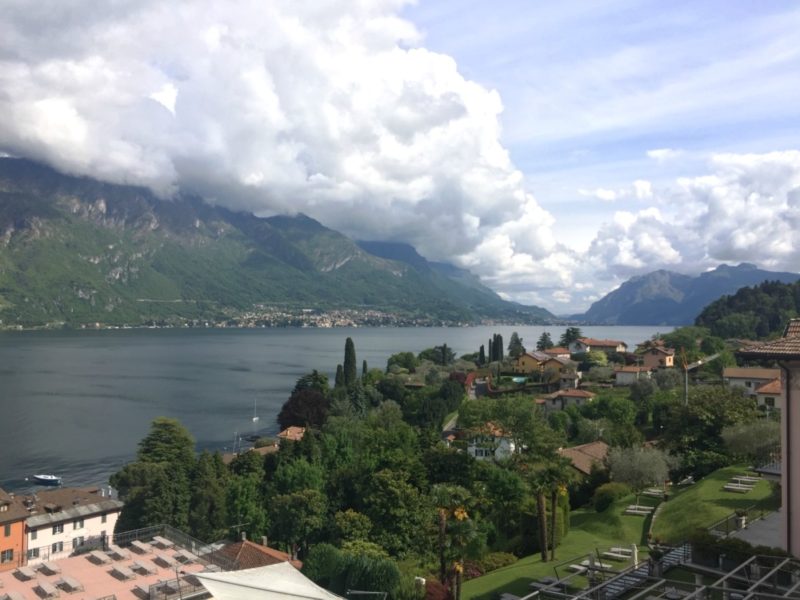 just can't get enough of it! We're both wishing we'd booked more time here.
Today, weather permitting, we'll be out exploring more of the area. If so, I'll try to get some better photos. Otherwise, there's a spa nearby and I'm overdue for a facial…
Travel Outfits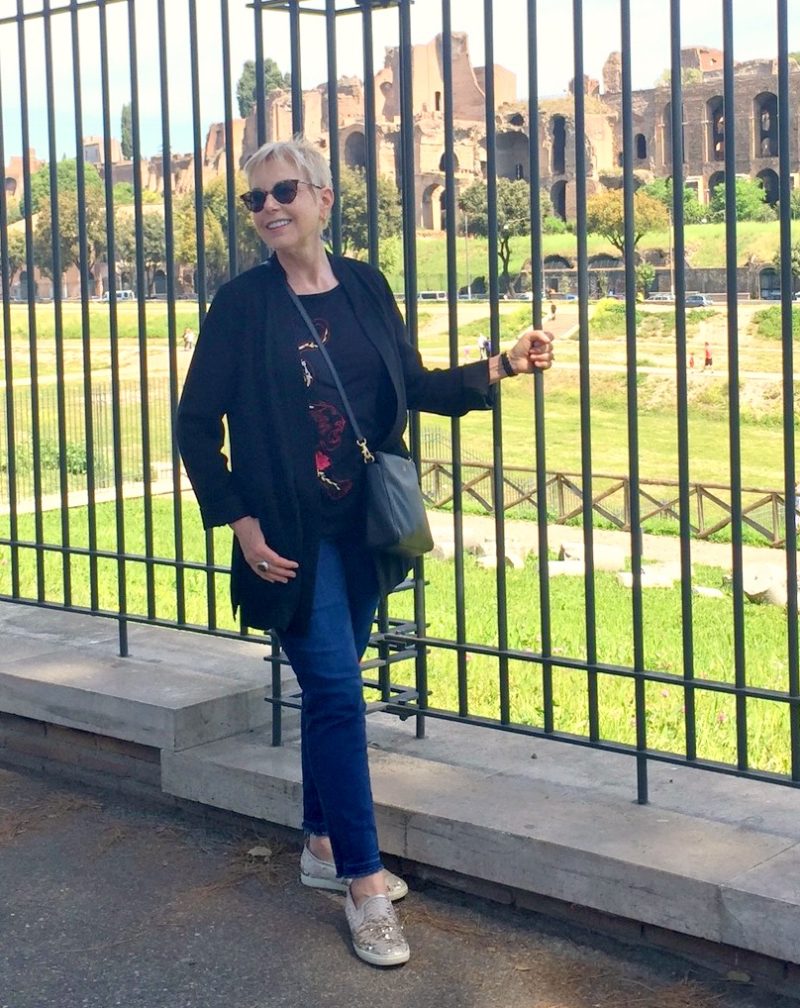 Wearing: jacket | tee (similar) | bag | jeans | ring | shoes
Backing up to Monday…our last day in Rome was very pleasant, weather-wise. Sunny, but not hot.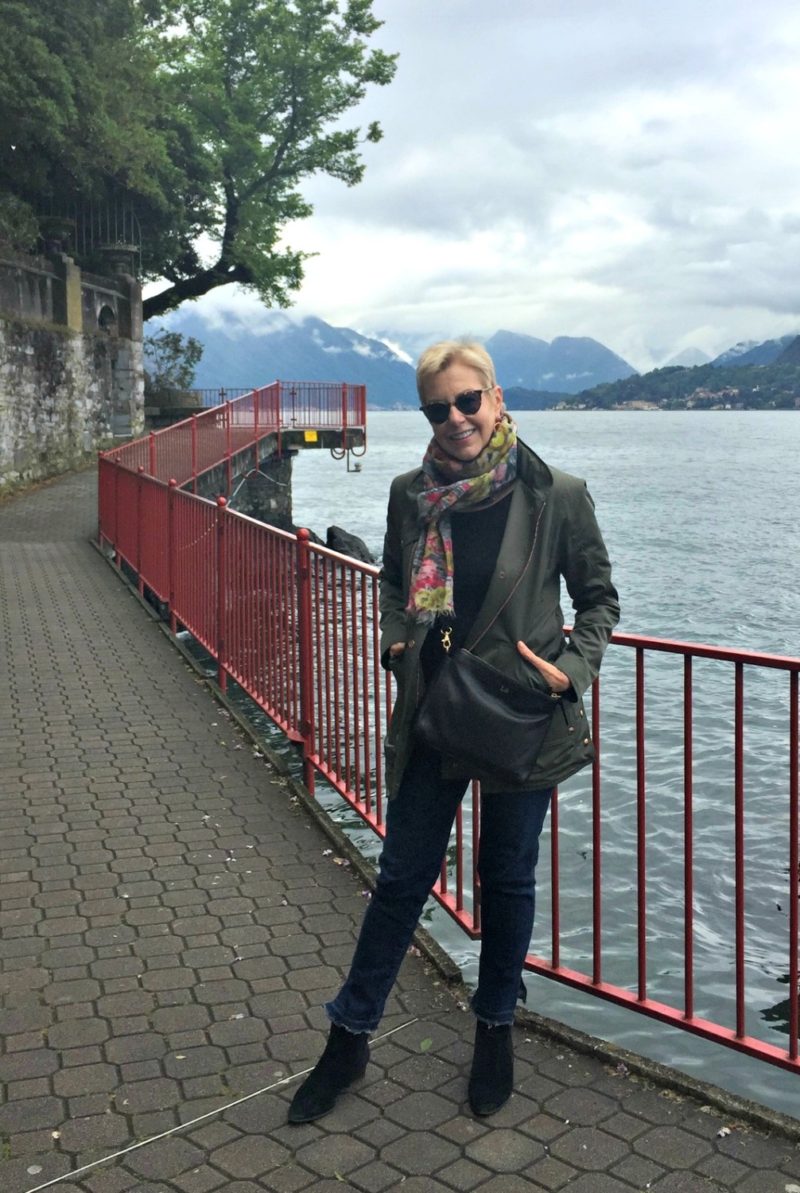 Wearing: earrings (similar) | scarf (similar) | jacket (similar) | sweater (similar) | jeans | boots
And in Lake Como. The temperatures here have been even cooler (low-50's F) than what were forecast when I did my final packing. I wouldn't have minded having my puffer jacket along, but didn't pack it.
To see what I did pack, check out my 12-Piece Travel Wardrobe. (Though I subbed out the pink tee for the black one with embroidery you see above, and both bags at the last moment. Am happy with my 11th-hour edits!)
Is there any place you've visited that exceeded your expectations?
Affiliate links in posts may generate commissions for unefemme.net. See my complete disclosure policy here.