For the last few years I've done an annual roundup of my favorite outfits. And every year I realize that there are some consistent themes to my picks: simplicity, neutrals, a little drama. In spite of a periodic impulse to experiment with more color and pattern, I keep circling back around to an uncluttered style that feels authentic. These may not be the biggest "crowd pleasers," but they're the outfits that consistently hit my Style Sweet Spot, and make me feel like a million bucks.
2017 Favorite Outfits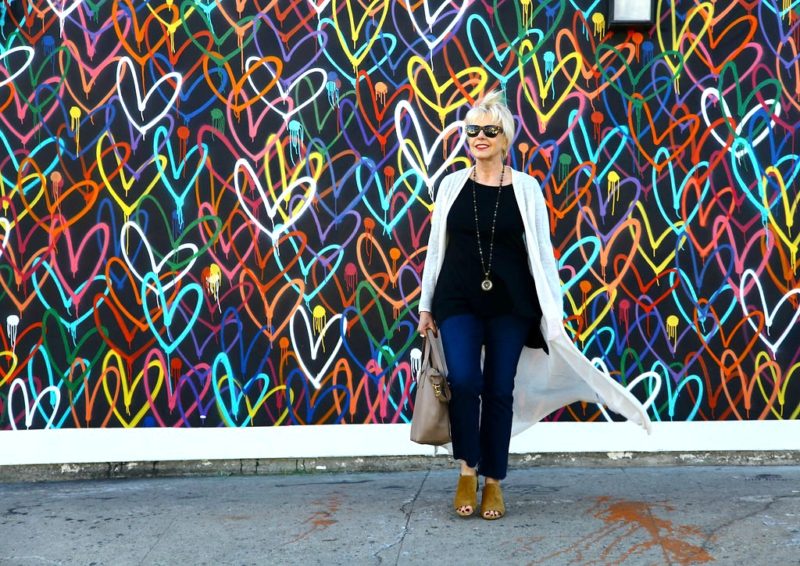 cardigan (similar) | necklace | top (similar) | bag | jeans (similar) | shoes
I love the movement and lightness this duster cardigan adds. I wore versions of this combo often during the year. Those suede mules are such a great color and go with everything. (More budget-friendly option here.)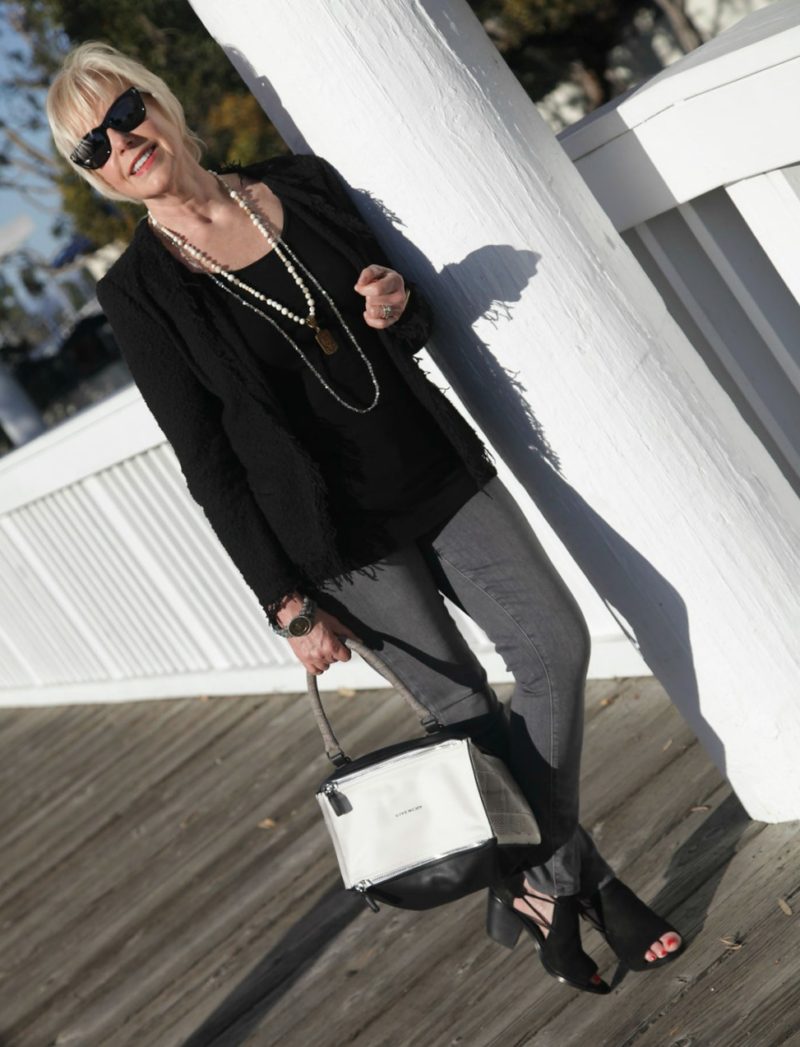 sunglasses | jacket | tank | necklace (similar) | bracelet | jeans | bag (similar) | shoes
I've hung onto a few of my "office" jackets in hopes of working them into more casual looks. I think this was one of the more successful attempts, and really like how this jacket adds a little polish to a denim look. I also love the grey-jeans-and-black combo, and have made a note to myself to wear these jeans more often. But I decided the bag wasn't for me and consigned it.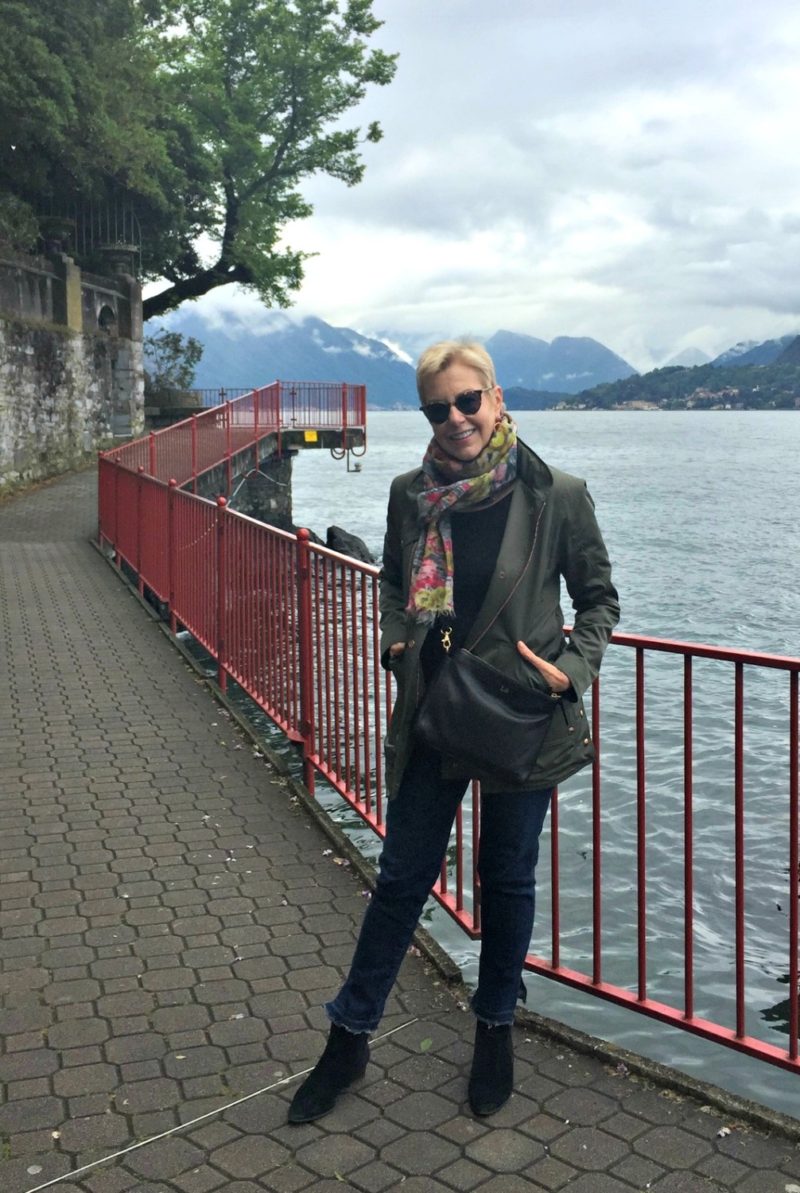 scarf (similar) | jacket (similar) | sweater (similar) | jeans (similar) | bag | boots (similar)
This outfit made my list not because there's anything particularly striking about it, but rather because these pieces worked out so well as part of my travel wardrobe. I always felt comfortable and well put-together in this combo. And also because I so enjoyed Lake Como, where this was taken.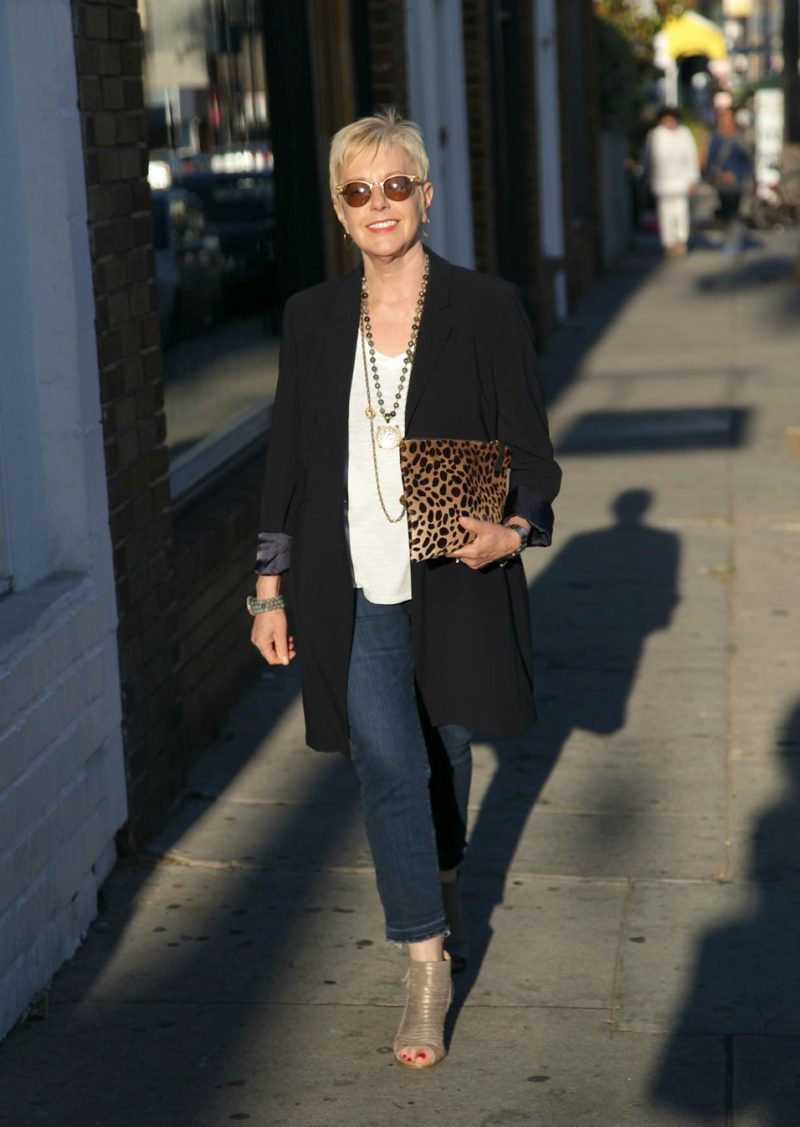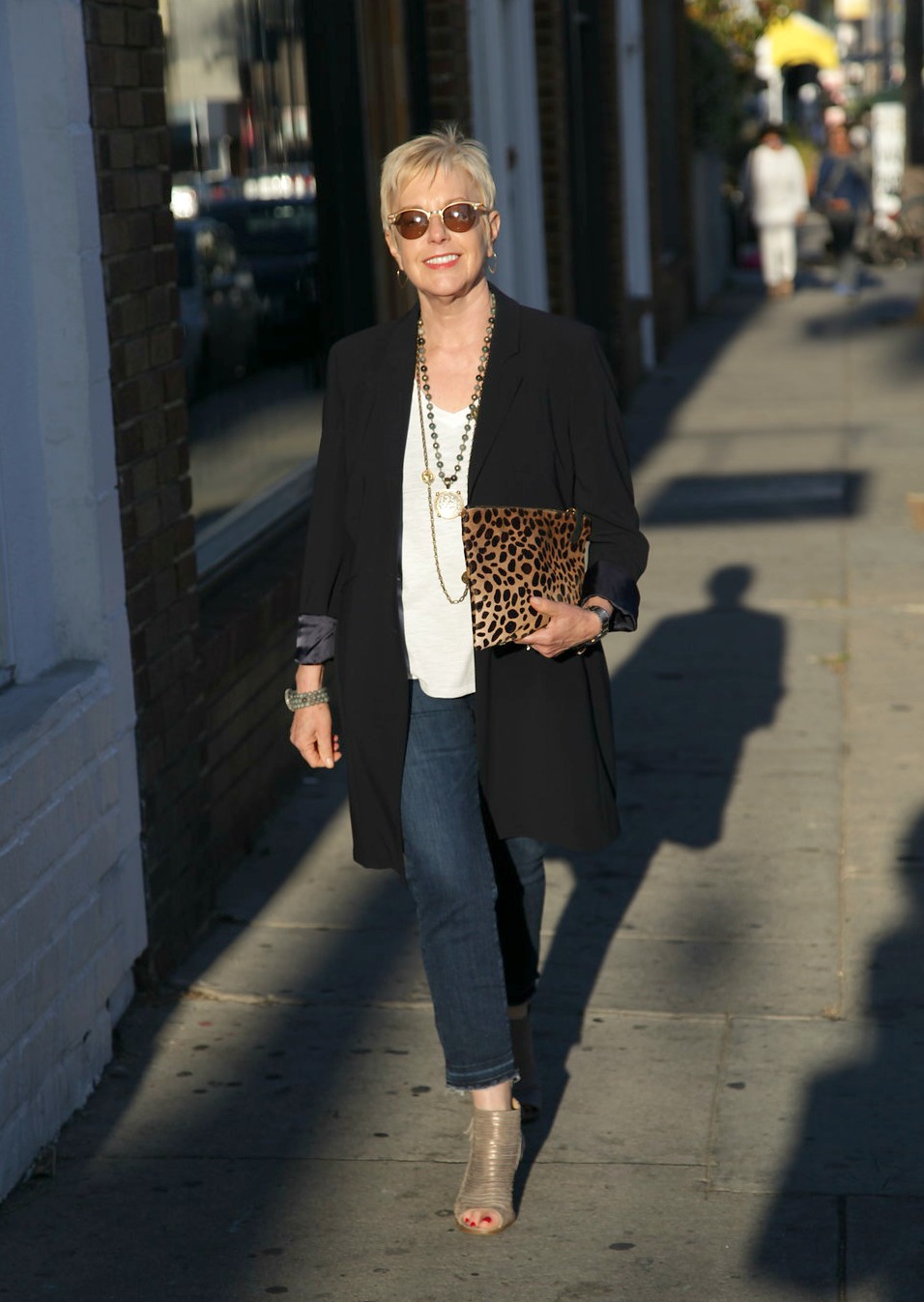 sunglasses | jacket (similar) | tank | necklace | necklace (similar) | bag | bracelet | jeans (similar) | shoes
This long lightweight wool navy jacket has been such a wonderful addition to my wardrobe! It's from the Belgian brand, SCAPA, and I found it in a boutique in Venice, Italy. It's a beautifully made piece that suits my style and fits me perfectly (once I had it shortened just about 1½ inches). I loved everything about this outfit, and re-wore it several times during the summer and fall.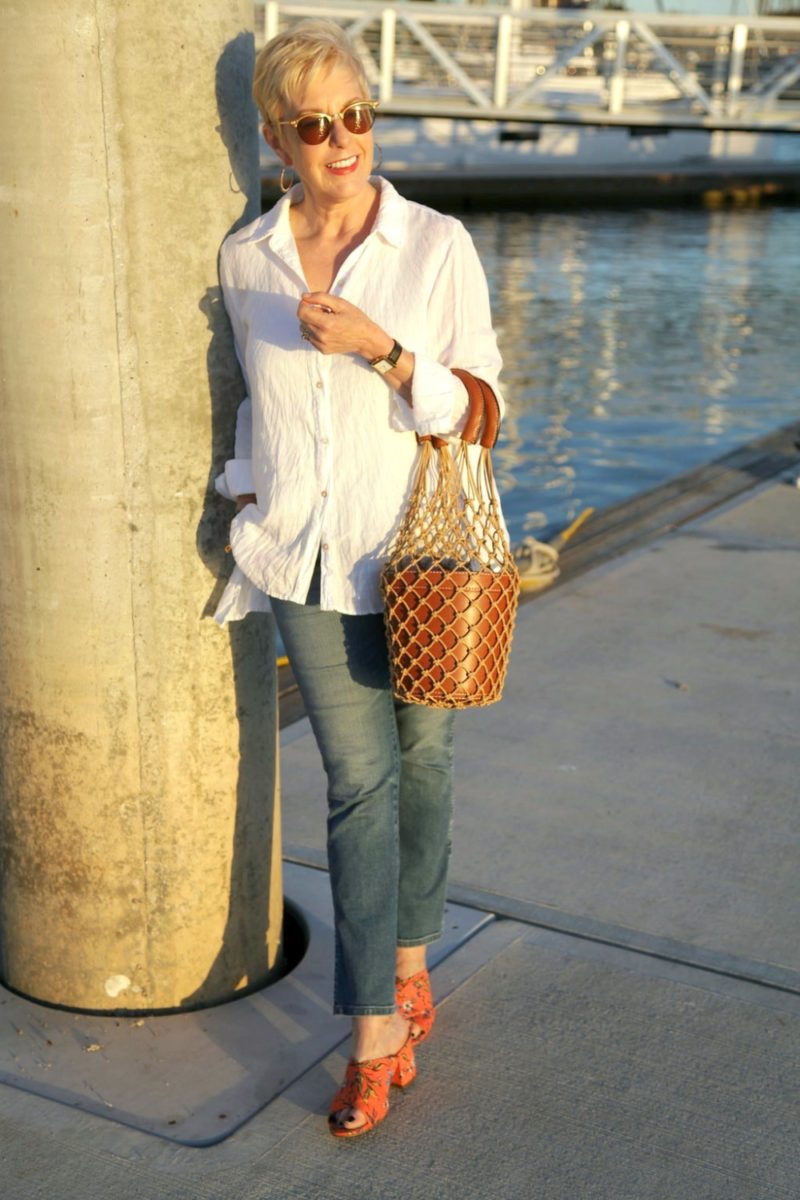 sunglasses | shirt (similar) | watch | bag | jeans (similar) | shoes (similar)
The Easy White Shirt became a wardrobe staple for me during the warmer months. This linen shirt allowed me to stay comfortable in both outdoor heat and over-cooled interiors. And that funky little bag has turned out to be surprisingly practical. It's lightweight, and easy to get in and out of. And a funny thing…it gets tons of compliments from men. Go figure. Those floral print slides add a feminine element to balance the look.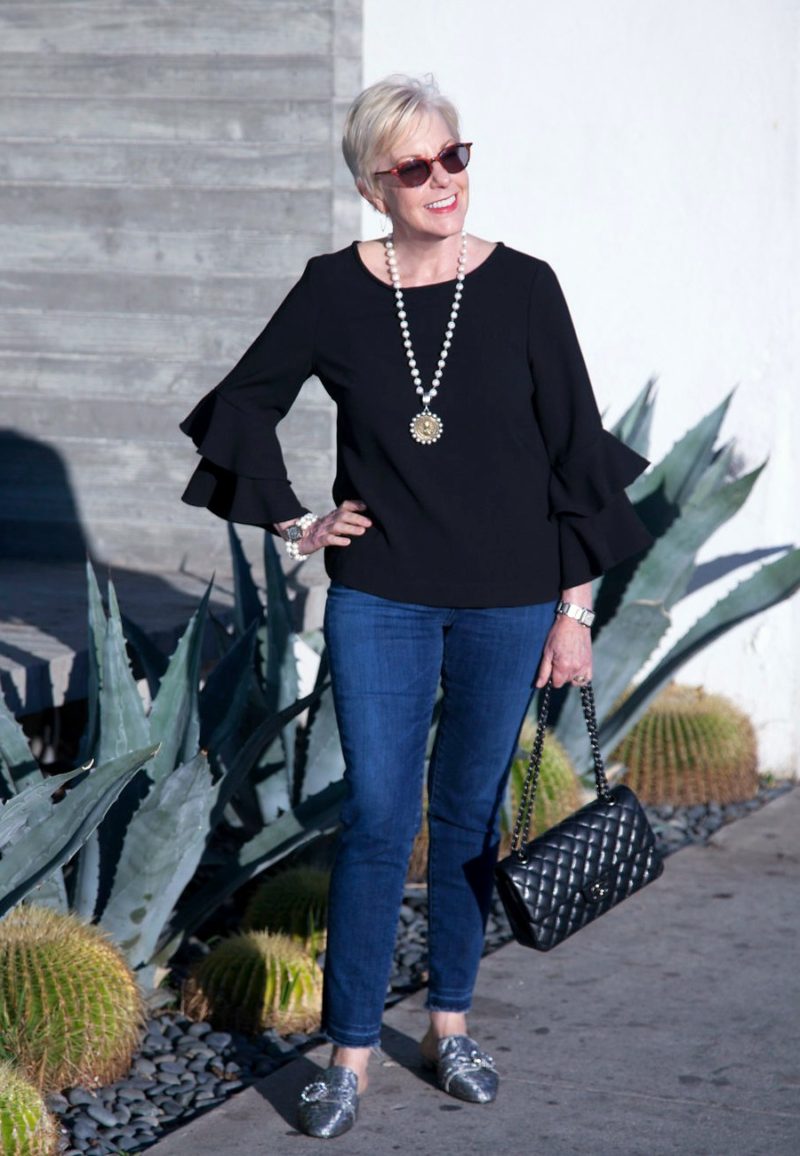 eyewear | necklace (similar) | top | bracelet | bag (similar) | jeans (similar) | shoes (similar)
I was slow to warm up to statement sleeves, but this top won me over. It's a great "going out" piece, and jazzes up my jeans. I like that neckline too…not too high and works well with my necklaces. I think the French Kande pearl jewelry looks fabulous with it too.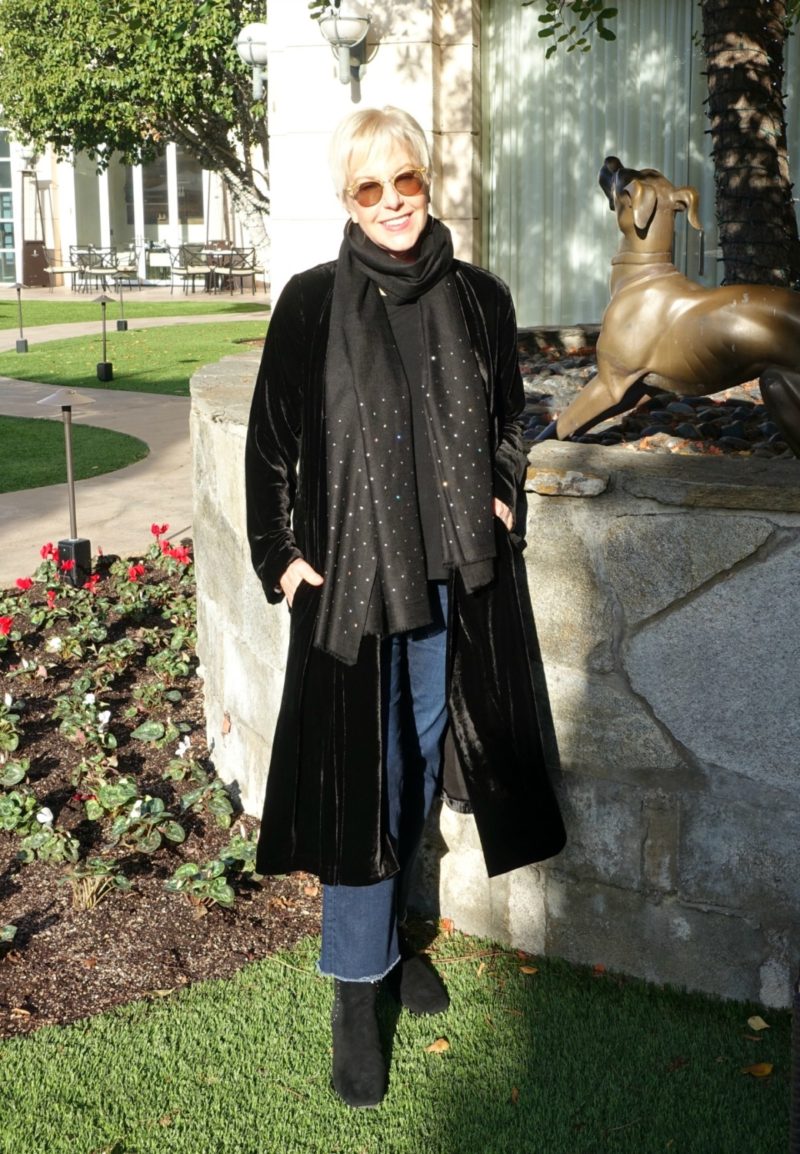 earrings | jacket (similar) | scarf (c/o) | jeans | boots
How can you NOT feel fabulous in black velvet? This outfit came together rather serendipitously, and I was thrilled with it. The scarf (gifted) has embedded Swarovski crystals, which are all the sparkle this look needs. I'm planning on wearing this again to a holiday party this weekend. BTW, the boots are now 50% off…
Do you review and assess your outfits at the end of the year? Have you made any discoveries by doing so?
Shop My Favorites
Affiliate links in posts may generate commissions for unefemme.net. See my complete disclosure policy here.