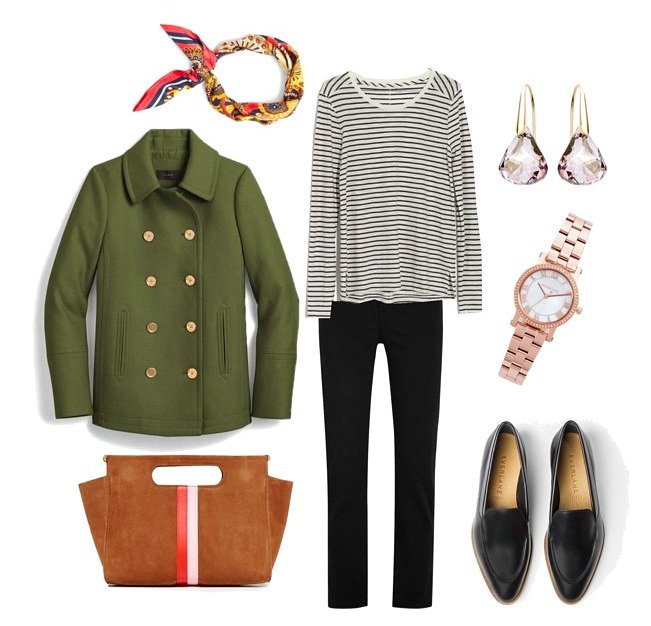 I love the lift that a bit of heel adds to an outfit, but with each passing year I find them harder to wear for extended periods of time. Yet I don't find flats comfortable either; a heel of about ½ to 1½ inches is most comfortable for me.
Above: scarf | coat | top | earrings | jeans | watch | bag | shoes
I really tried, but just can't get into the sneaker trend. Sure, I love how they look on everyone else, so fun and sporty, but on me, no. Now that we're in between Sandal Season and Boot Season, loafers are my go-to shoes for daily wear.
The Classics…
Above: the iconic Gucci Jordaan loafers. A splurge for sure, but very comfortable and well-made. This is a pair of shoes you'll keep and wear for years, if not decades, yet with the prominence of menswear-inspired fashion this fall, they feel very au courant.
Here's a similar look, at a more budget-friendly price.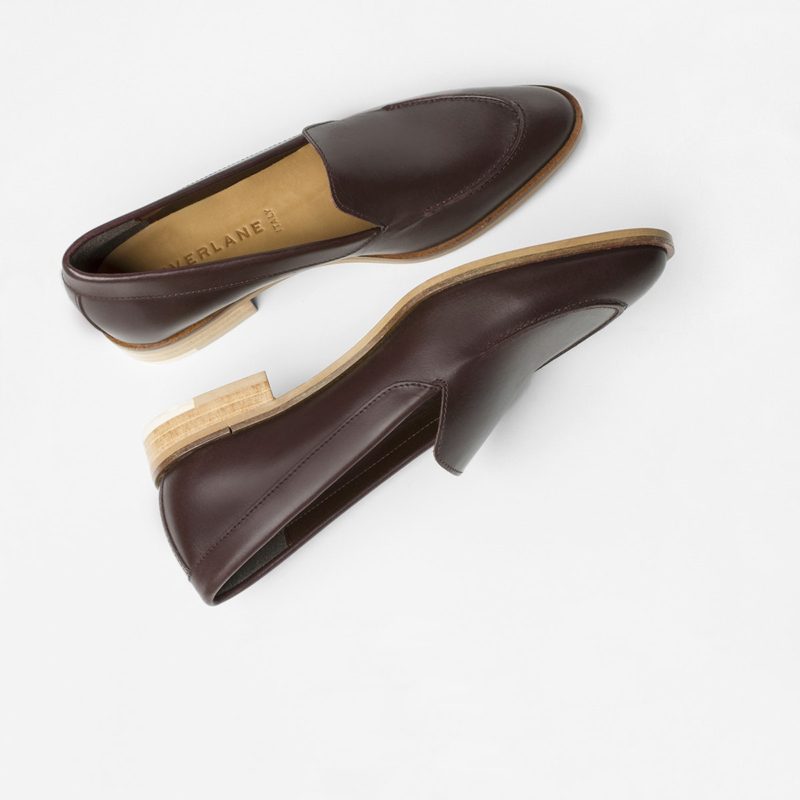 The Everlane Modern Loafer is another favorite style. These are beautifully made and reasonably priced. They're available in several colors and finishes. They run a little narrow, so you may want to go up 1/2 size.
The OG of penny loafers, the Bass Weejun.
Travel Loafers
A comfortable loafer with good cushioning in the sole can be an excellent choice for travel. These from Paul Green would go from day to dinner with ease.
If weather resistance is a must, these are sharp-looking and weatherproof. (Also available in grey suede.)
Statement Loafers
You didn't think I'd forget to include something in leopard did you?
And how cute are these??
Metallic footwear is a big trend for fall, and this silver pair is all in.
Any favorite loafers in your shoe wardrobe?
No Slackers Here…
Affiliate links in posts may generate commissions for unefemme.net. See my complete disclosure policy here.