1. Le Jardin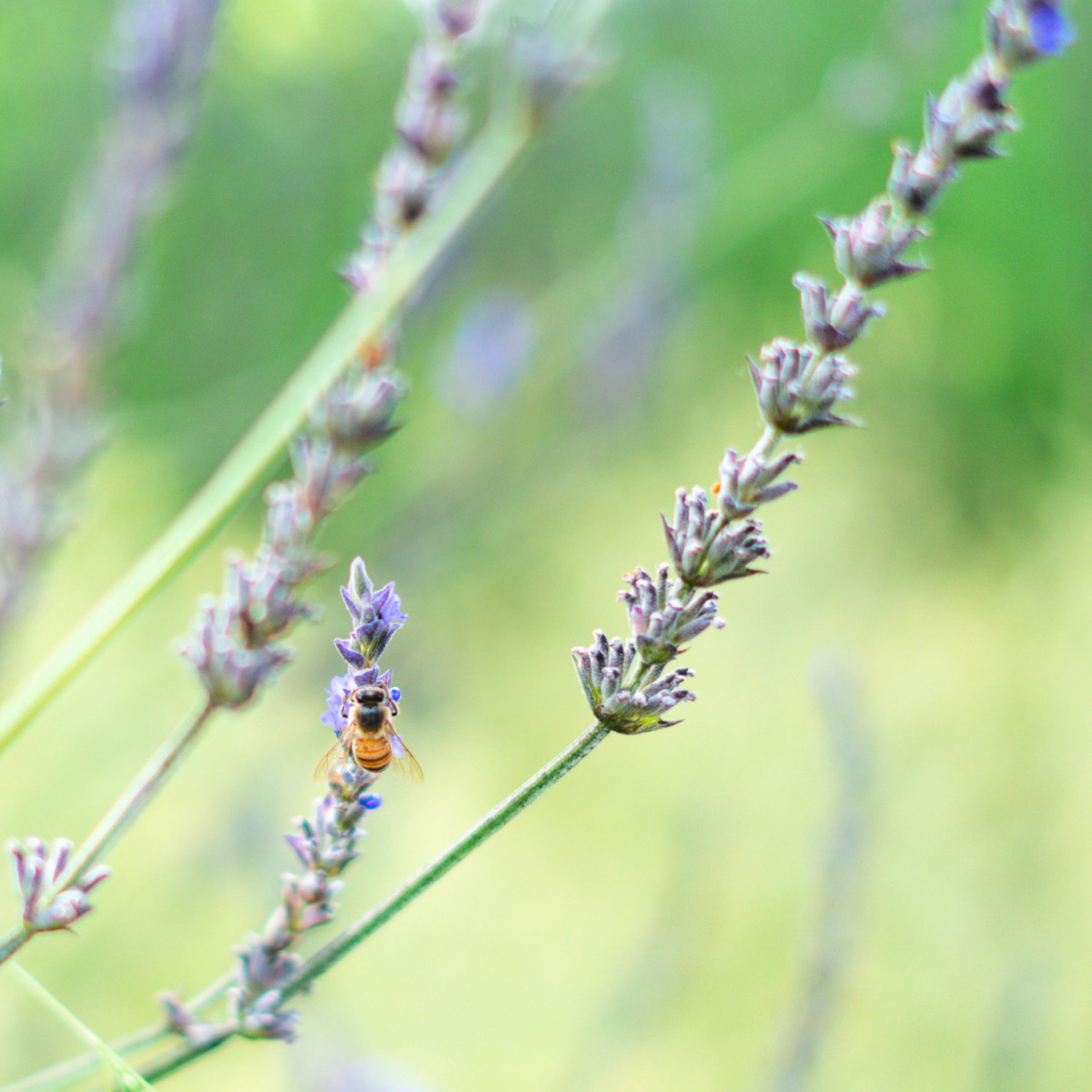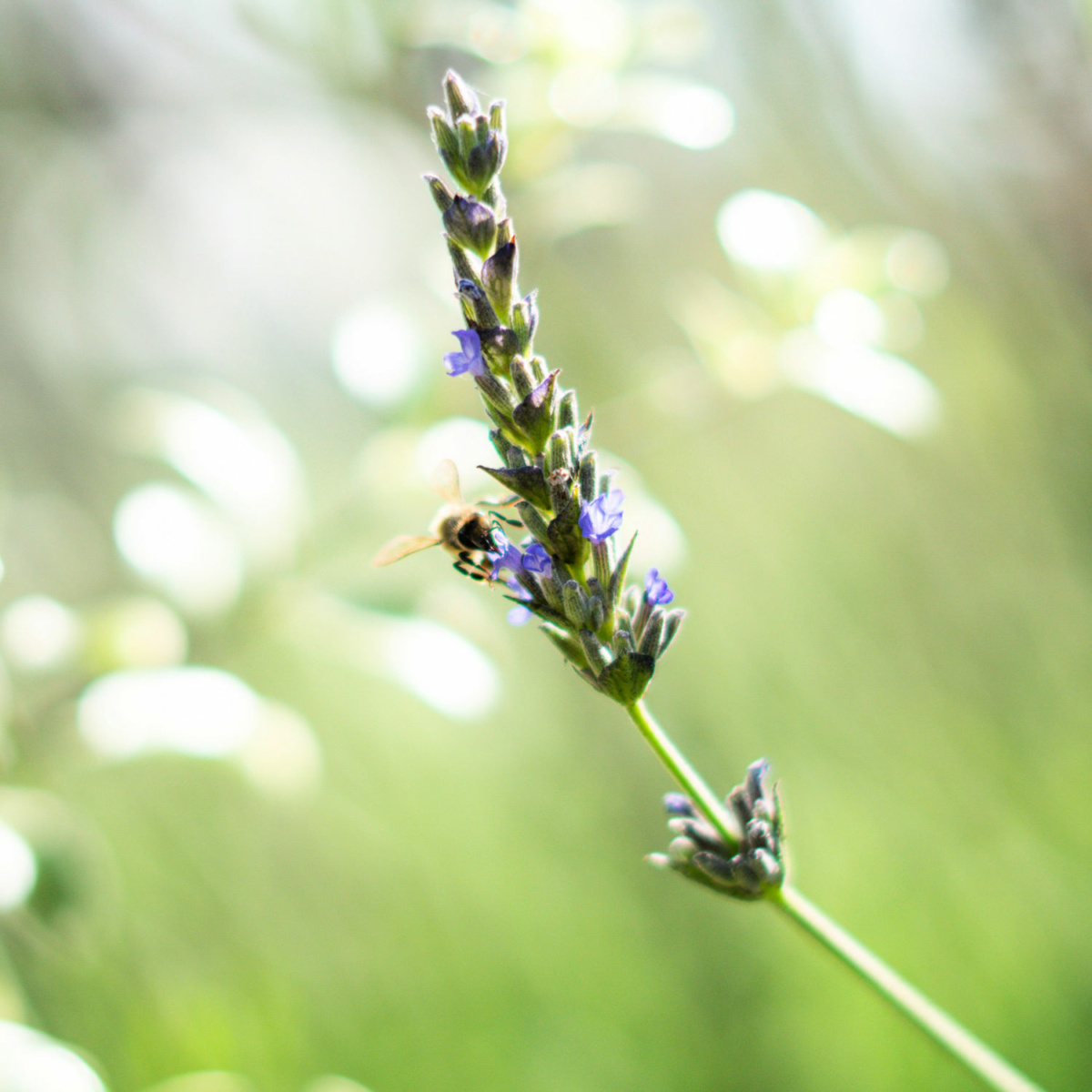 The lavender we planted last fall has taken over most of the front yard, and is SO happy. I just love sitting out here and watching the bees go to town.
2. Eye Opener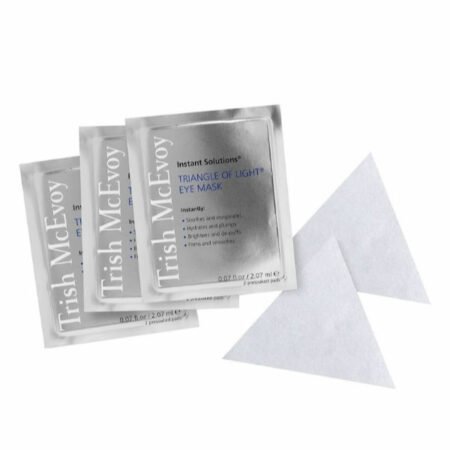 Yesterday morning my dog needed to go outside at 4am. Afterward I was unable to go back to sleep, so decided to just get up. I don't mind; I enjoy having a few quiet hours to myself. But the lack of sleep left me with dark circles and puffiness under my eyes. I remembered I still had some Triangle of Light Eye Masks in my stash, and applied them. I used to use them pretty regularly, and had forgotten how good they are. They feel so soothing, and really reduce the dark circles and puffiness. I always travel with a few of these, and keep in my toiletries kit.
I also include the Instant Eye Lift in my travel cosmetics. It helps me look as if I've had a full night's sleep, even when I'm jet-lagged.
3. A Bright Pedicure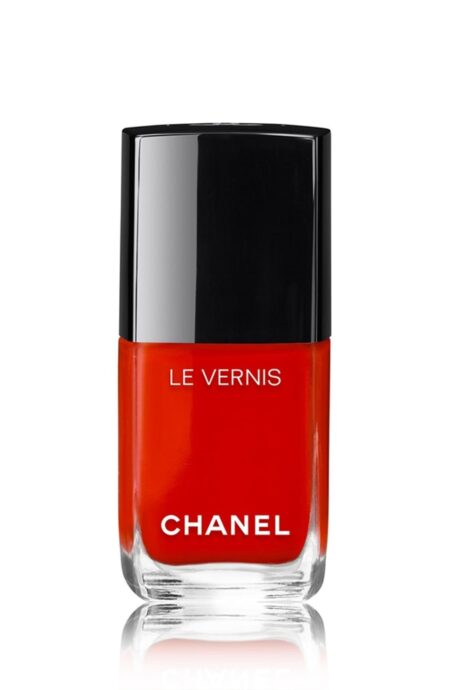 Every now and then, I take a polish break on my toes for a few weeks to let the nails rest and breathe, and prevent staining. But I'm scheduled for a pre-travel mani-pedi this morning, and I already know what color is going on my paws: Chanel "Gitane." This is a bright, slightly orange-y red and always makes me happy. This is one of the "non-toxic" polishes that tenoverten offers in their salons. (My hands though, stay au naturel; between packing and traveling, I'd just muck up any polish.)
4. Packing Cubes & Envelopes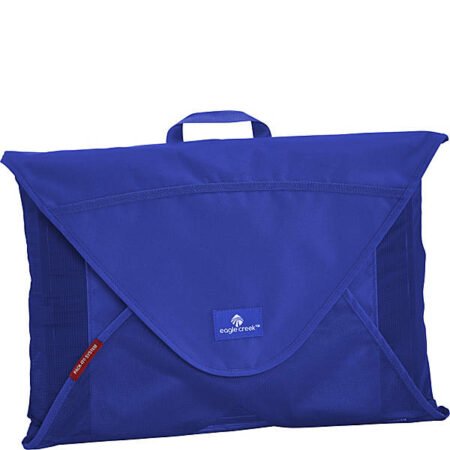 Last night I packed* le Monsieur's clothing and accessories for our trip. I use packing cubes for his knits and smaller items, and packing envelopes for his shirts and any pants that need to stay pressed. These envelopes really keep his shirts from wrinkling, even when they've been in the luggage for days. The cubes and envelopes also help us to stay organized, and make re-packing a breeze. We usually only stay a few days at each destination, so it really helps!
*He hates to pack and it stresses him out, so I've found it's much more expedient if I do it. In return, he researches hotels and restaurants on our trips and makes all the reservations. It's a division of labor that seems to work well for us.
Check back tomorrow to see what I've chosen for my own travel wardrobe.
5. Golden Kiss Melons
These are in season now. They look like a larger version of the Tuscan melon, with the same green stripes. (I forgot to take a photo before I cut up the last one.) They're firm, sweet and really flavorful! We've been through three of them in the last week. 😋
What's your favorite fruit in season now?
Affiliate links in posts may generate commissions for unefemme.net. See my complete disclosure policy here.