Boots
I posted these boots on my Facebook page earlier this week when they were marked down for Cyber Monday. I decided to order them myself, and just received them yesterday. I'm absolutely delighted! They look fabulous and are really comfortable. As with the silver Marc Fisher boots, I went down 1/2 size (7 instead of 7.5) and the fit is perfect. The current discount was set to expire yesterday, but another one may kick in so do bookmark if you're interested. They're still 30% off!
Baubles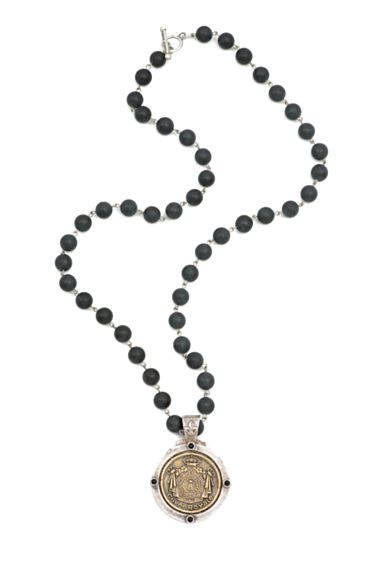 I've received several emails over the last few months asking for advice on choosing a French Kande necklace. These pieces are unique and definitely an investment, so I want you to be happy with your choice. My recommendation is to start with a mid-length (28-30″) stone necklace. It will look fantastic worn on its own, and can layer with longer or shorter necklaces as you add to your collection. The necklace above was my first French Kande purchase, and is still one of my favorites.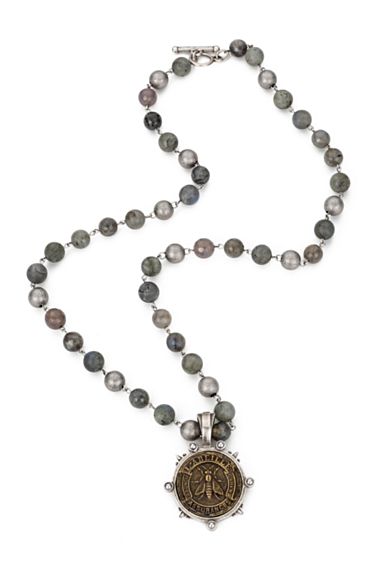 If you'd prefer lighter colored stones, this "Moonlight Mix" is gorgeous. The Abellie medallion is one of my favorites too.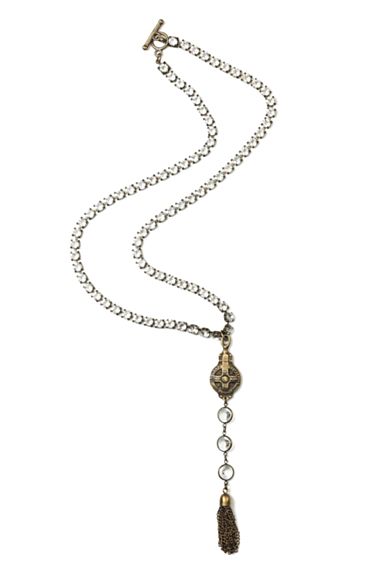 If a little sparkle makes your heart beat faster, this Swarovski crystal necklace from the "Anvers" Holiday collection might do the trick. The Dunkerque medallion commemorates the "Miracle of Dunkirk" where over 300,000 Allied soldiers were evacuated as the German army closed in.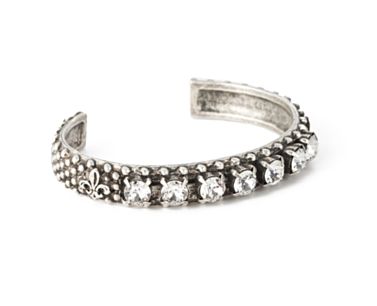 Among the more budget-friendly French Kande pieces is this Swarovski bracelet (also available in a brass finish).
Or this chain necklace with a Swarovski spike. (Available in silver also.)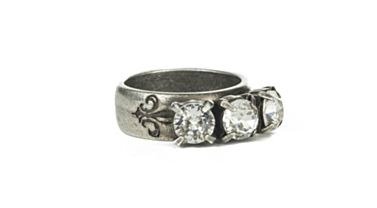 I've had my eye on this triple Swarovski ring.
Speaking of baubles, I can't wait for the return of "The Crown" in a few days. I'll confess, Princess Margaret's costumes are one of my favorite parts of this series.
One of my British friends once chided me, "you Yanks fought a war to rid yourselves of the Monarchy, yet you remain enamored of it." Have you watched "The Crown"? What did you think of it?
And finally, I was interviewed by Clever Stilettos for a podcast that you can listen to HERE. Be warned, my voice is a bit loud (interview was conducted via my laptop)
Bon weekend!
Affiliate links in posts may generate commissions for unefemme.net. See my complete disclosure policy here.