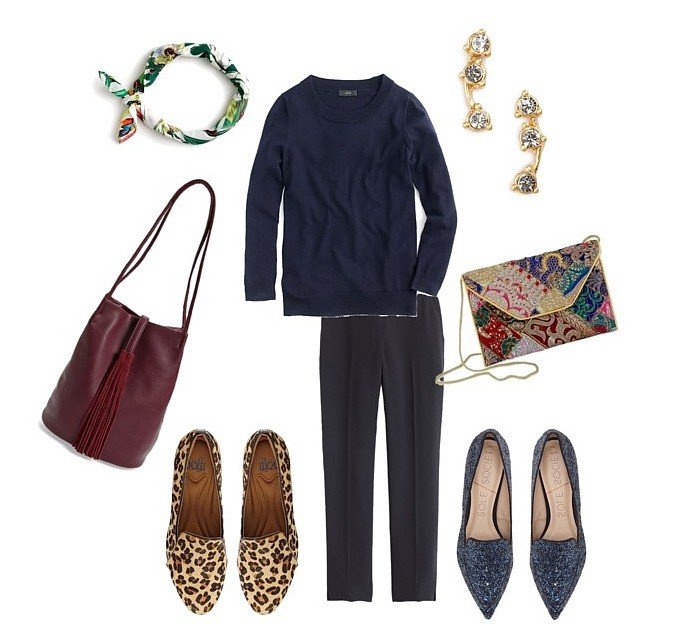 I've been banging the drum for a while about building a wardrobe around a foundation of basic pieces that can dress up or down, and using accessories to change up the look. Whether you're planning a travel wardrobe, have limited space, or are just trying to stretch your wardrobe budget, it's my belief this strategy helps us look consistently well put together with less and for less.
Above, simple navy trousers and sweater styled two ways: sweater | pants
Left: scarf | bag | shoes
Right: earrings | bag | shoes
I also believe that an elegant accessory or two can elevate the entire look of an outfit. I'll always encourage choosing quality over quantity, and investing in classic (for you) pieces when possible. But I get it…sometimes a budget doesn't have much wiggle room. You can still make a style statement with accessories, and use them to put your own personal touch on your look.
Sure, there are a lot of inexpensive "fast fashion" accessories options out there, and yes, those "cheap frills" can be fun. However concerns about rip-offs of independent designers, working conditions of the people making the pieces, and environmental impact of production have many people re-thinking their appetite for a fast fashion fix. But if you want something more unique, and that will support artisans rather than mega-corporations, here are a few ideas:
Etsy. Yes, perusing this site can be pretty overwhelming, but using specific searches based on the type of item and materials you're looking for can help narrow down the selections. The upside to buying from sellers and artisans on Etsy is that you may find a lovely one-of-a-kind piece, vintage or handmade from quality materials at a reasonable price. The downside is also the one-of-a-kind aspect; something you see today may not be available tomorrow, and you have to rely on the photos and descriptions of the pieces to get a sense of the item. Don't be afraid to ask questions, and check the seller's shipping and return policies too.
Fall colors stone and bead statement necklace: $20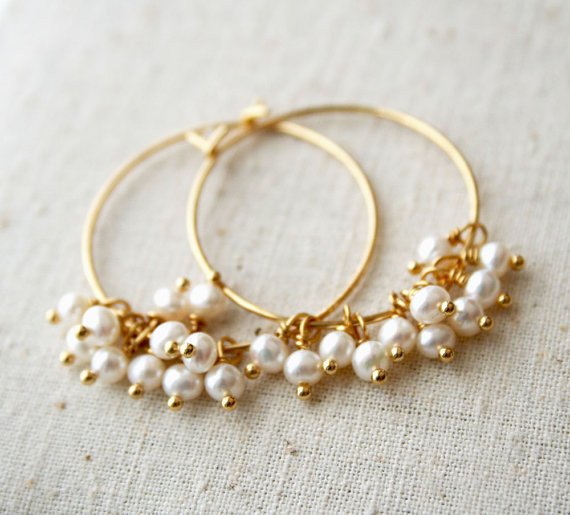 Black vegan leather shoulder bag, $62.90
Novica. This company is associated with National Geographic and sources jewelry, clothing and home decor from artisans all over the world, using Fair Trade practices.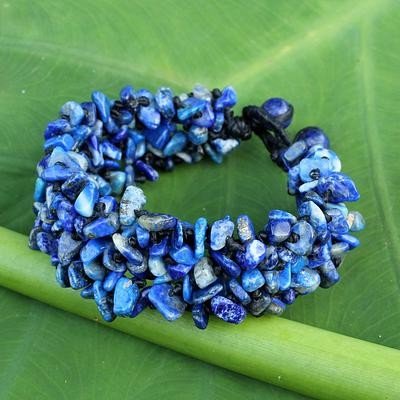 Fair Trade Handcrafted Lapis Lazuli beaded bracelet, $24.99
Handcrafted Pearl and Chalcedony earrings, $39.99
Silk batik scarf from Indonesia, $33.99
Scarves: I've found some fabulous vintage silk scarves at thrift and vintage stores, almost always for less than $20, and sometimes for less than $10. Look for interesting designs, in good condition. Sometimes a cleaner can get stains out, or an otherwise perfect scarf can be tied in such a way as to hide the stain. I've also found some nice scarves at very reasonable prices (especially on sale) at retailers like J.Crew, Banana Republic, and Madewell.
Flea markets, craft fairs, and even farmers' markets can also be a source for interesting but inexpensive accessories. Museum gift shops, while not always the least expensive option, also have some fabulous jewelry and scarves for "costume" prices.
Where do you find your favorite inexpensive accessories?
Affiliate links in posts may generate commissions for unefemme.net. See my complete disclosure policy here.