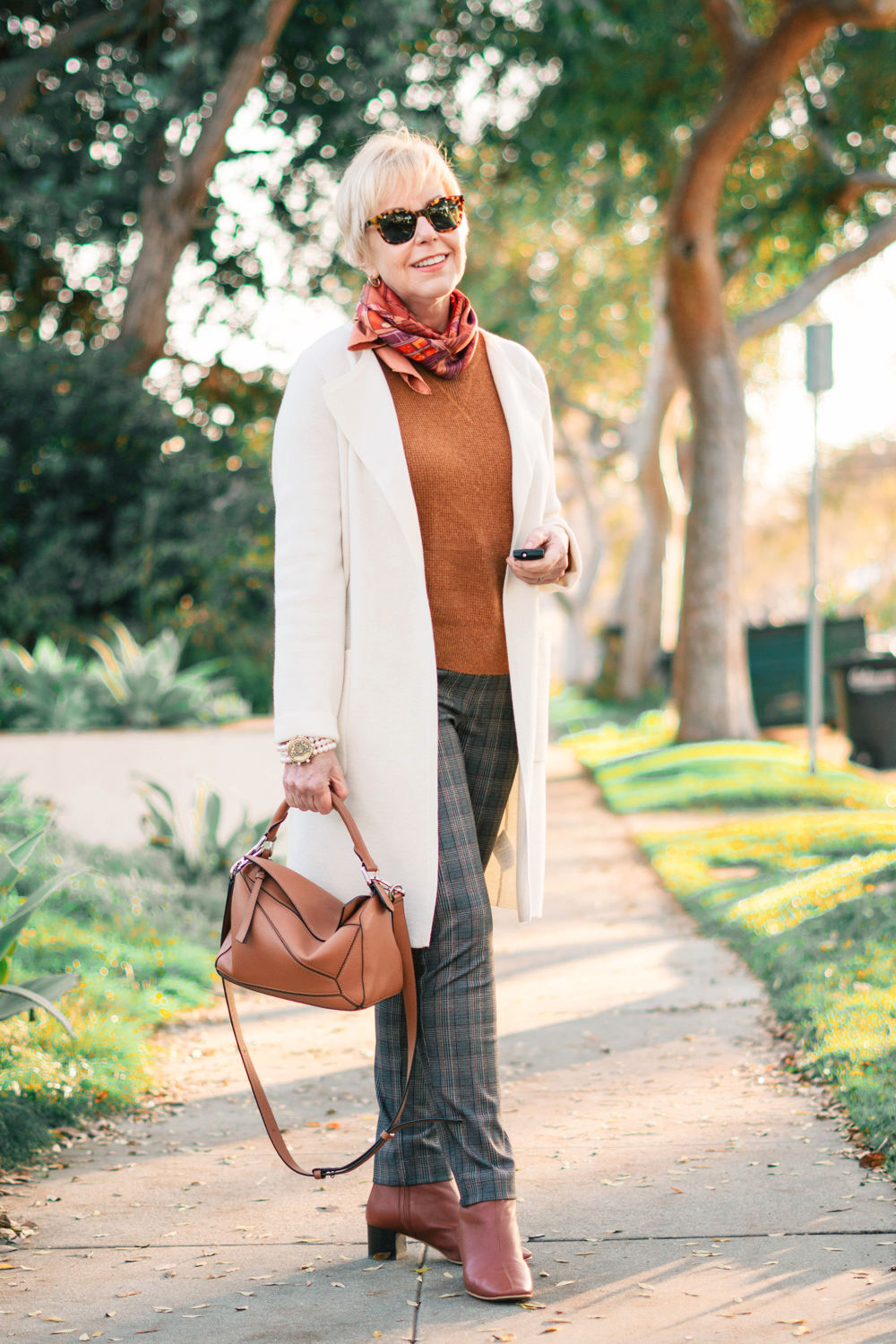 While I love my jeans and wear them most days, many of you have been asking for some casual outfit ideas with other pants options.
These pants are actually…plaid leggings! But the fabric is more substantial than most leggings, and they have 5-pocket details (though no functional pockets). I sized up to a medium for an easier fit, and then had them hemmed by about 3″. 🤪 They're comfortable, if a little long in the rise for me. But since I don't tuck my shirts in, not a problem. I think the plaid makes them look a bit more polished than a solid legging.
I've had this cashmere sweatshirt for a few months and it's one of my favorite wear-around-the-house pieces. But it also can work in a "polished casual" outfit.
I bought this "sweater blazer" when they were first introduced a little over a year ago. It's such an easy throw-on-and-go piece.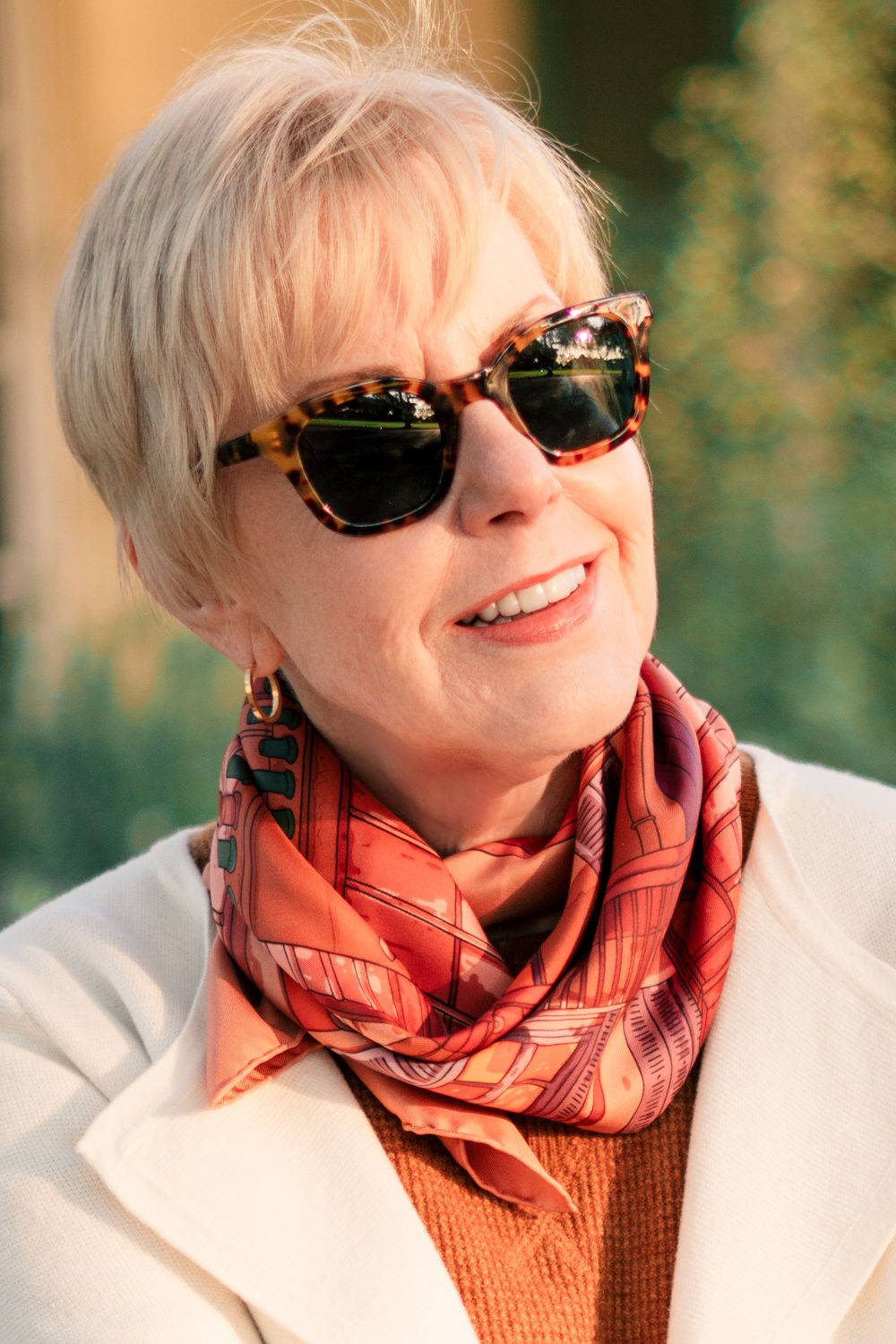 This is the Hermès Toits de Paris (Rooftops of Paris) scarf, which I've had for several years. It's one of my favorite scarves, and is in my color palette! Here, I've started with a bias fold, twisted a few times, wrapped twice around the neck and secured ends with a double knot. Neat, but not too fussy.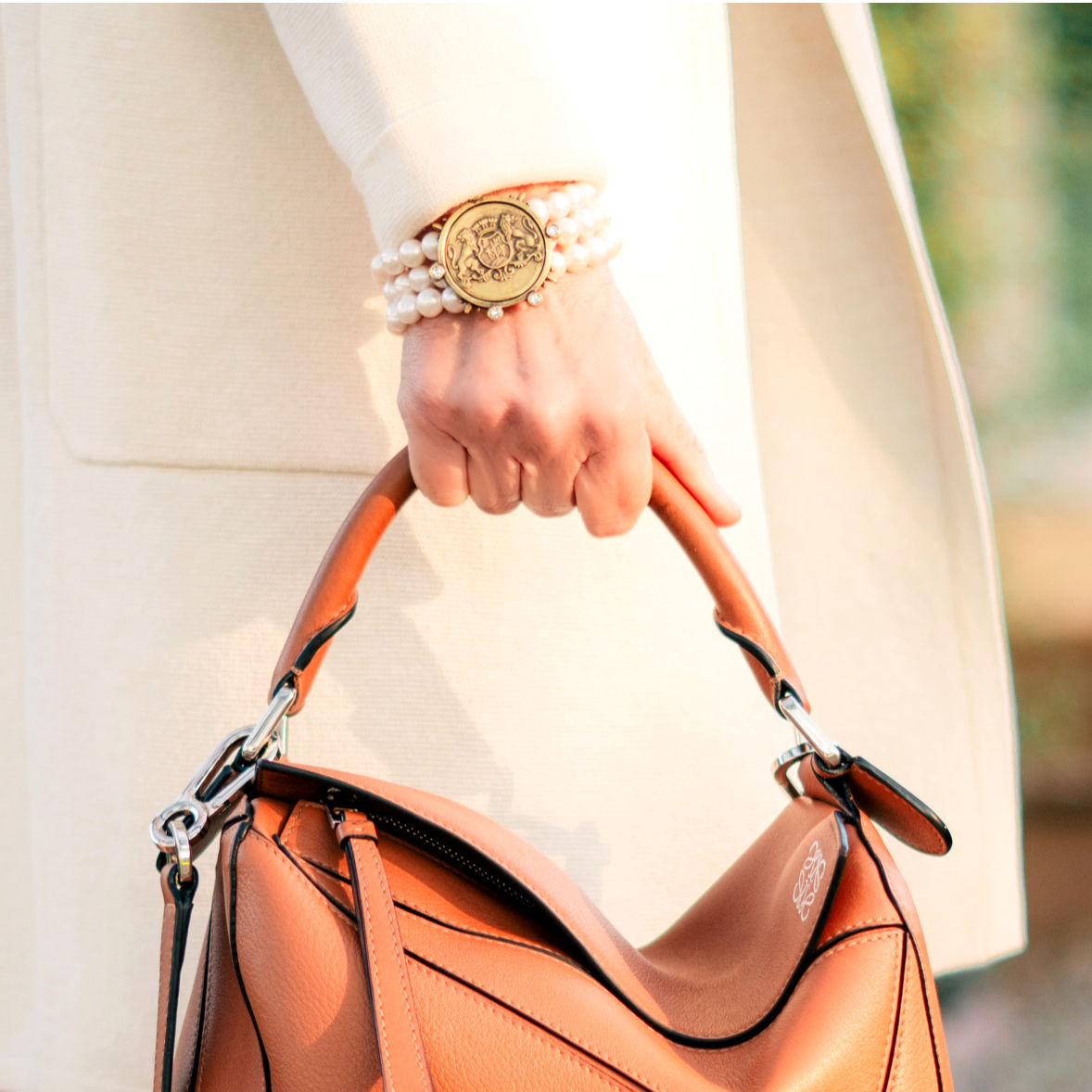 More Plaid Leggings…
The Week That Wasn't…
Oof, what a week! I'd really looked forward to getting back to my weekday routine but kept getting pulled off-track.
Little things, mostly, but Wednesday morning on my way to yoga class, I discovered I had a flat tire (not repairable). Fortunately we have AAA, so I was able to get help, but replacing the tire wasn't so straightforward. It ended up requiring two tows. (First stop Costco didn't have the right size tires in stock, which I only learned after waiting in line for 40 minutes. Fortunately, the second place I tried did.) By the time the process was finished, it had taken the entire day.
So all of the projects I'd planned for that day got pushed back. I spent the rest of the week playing catch-up, which is why I'm posting today instead of yesterday.
I worked for decades in an intensely deadline-driven business. It was stressful, but the mindset and habits I developed have served me well for maintaining a regular blogging schedule and managing my time. And it's taken a while to give myself permission to let a "deadline" lapse without feeling anxious or guilty. (Still not 100% there…😉)
But one of the reasons I left my corporate job was that I wanted my time to be my own. So I may occasionally shift my blog post days. If you are following on Facebook to be notified of new posts, you may not be seeing them due to the ever-changing algorithms. The best way to be sure you're seeing all updates is to subscribe via email. You can use the "stay in touch" form at the in the sidebar 👉or at the bottom of this post 👇.
Do you regularly wear leggings? How do you style them?
Affiliate links in posts may generate commissions for unefemme.net. See my complete disclosure policy here.