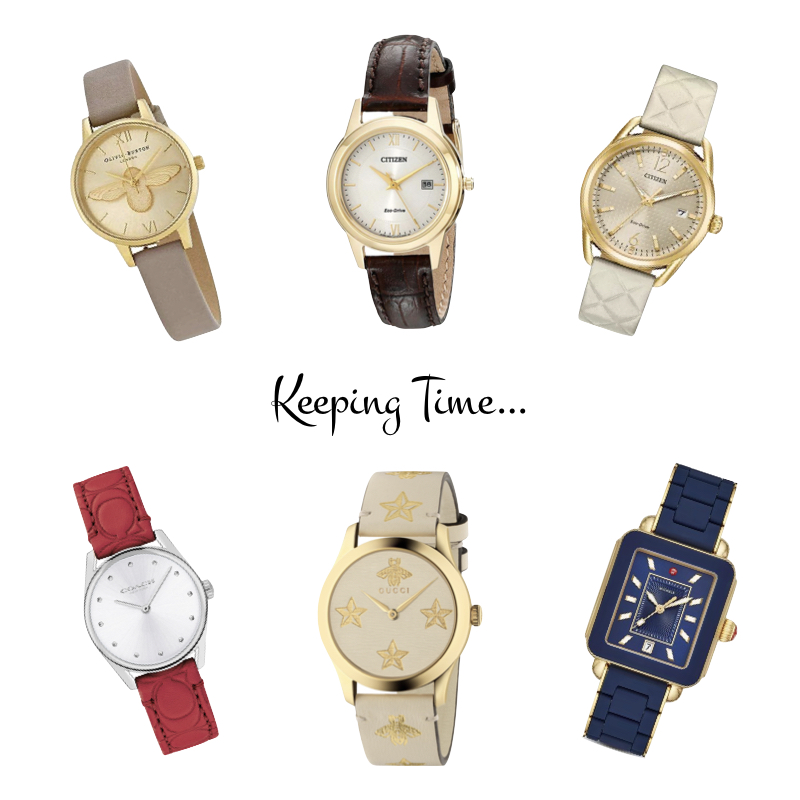 My Dad taught me to tell time when I was four years old, and for my next birthday, gave me my first wristwatch, a Timex. I've been a Watch Girl ever since. Call me Old School, but it's easier to glance at my wrist than pull out my phone to check the time.
I've mostly worn my secondhand Cartier Tank Française the last few years, but it's stopped working again (despite the recently replaced battery). It's always been a little temperamental, and I'm thinking it might be time to find something more casual for every day wear. Looking for:
Gold hardware
Adjustable band
Colors compatible with my Spring palette
Keeping Time…
A few of my friends love their Apple watches, but I think most of the capabilities would be wasted on me. Even with standard watches, I prefer simple details, and avoid those styles that seem more complicated than the dashboard of a Formula I car. But that doesn't rule out something fun…
I do love a bee motif! If money were no object, I'd be all over this one…
But practicality demands a more budget-friendly option. This one's in my shopping cart.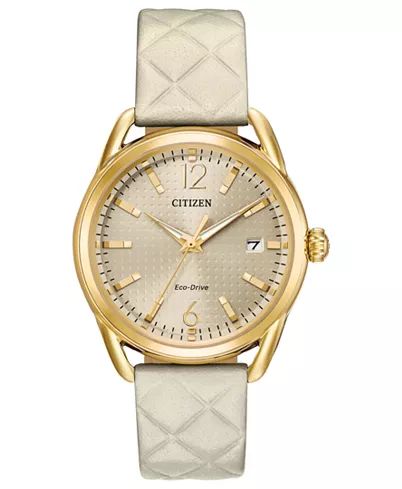 I had a Citizen Eco-Drive watch many years ago, and loved never having to replace a battery. The quilted band and textured watch face add some interest to a more minimalist style.
Of course it's hard to go wrong with a classic. Roman numerals get me every time.
Once I start looking at watches, it's hard to stop. 😉 So here are a few more that caught my eye.
If you're more a fan of florals than bees, here's a pretty one.
I've included this watch in some prior collages. I think it's such a good looking piece, interesting without being over the top. (Also available in a Rose Gold and Blush Pink combo.)
Here's another "simple, with interest" option.
Maximize your options: this simple style comes with three interchangeable rings to create different looks.
Do you wear a watch? What style(s) do you prefer?
Time Will Tell: More Casual Watches For Women
Affiliate links in posts may generate commissions for unefemme.net. See my complete disclosure policy here.