Classic White Jeans: Not Just For Summer Anymore…
Not everyone is a fan of white jeans, but I've found them to be great "pinch hitters" in my wardrobe. They can be an effective way to lighten/brighten up an outfit, and can look more polished than blue denim.
And they no longer need to be limited to just spring and summer wear. I've worked mine into fall and even winter outfits.

This season I'm on the hunt for a pair of classic white jeans in a "slim straight" cut. Not too skinny, not too baggy. No distressing, or embellishment. Not too heavy, but still opaque. A little cropped is OK, but not a capri. And I'd prefer a finished hem. I've rounded up some contenders and have ordered a couple to try.
I like the general cut and length of these, and that they're 98% organic cotton. A 10″ rise is borderline too high for me, though might be perfect for someone taller or longer-waisted.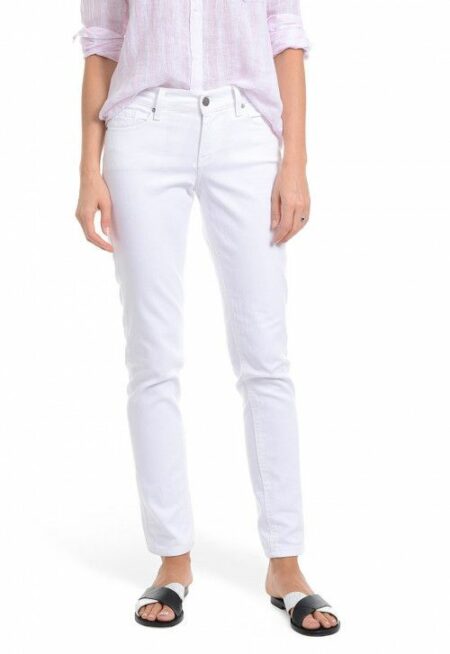 I have this style in a dark wash and like the fit. I have these on order and am hoping the white will have the same cut.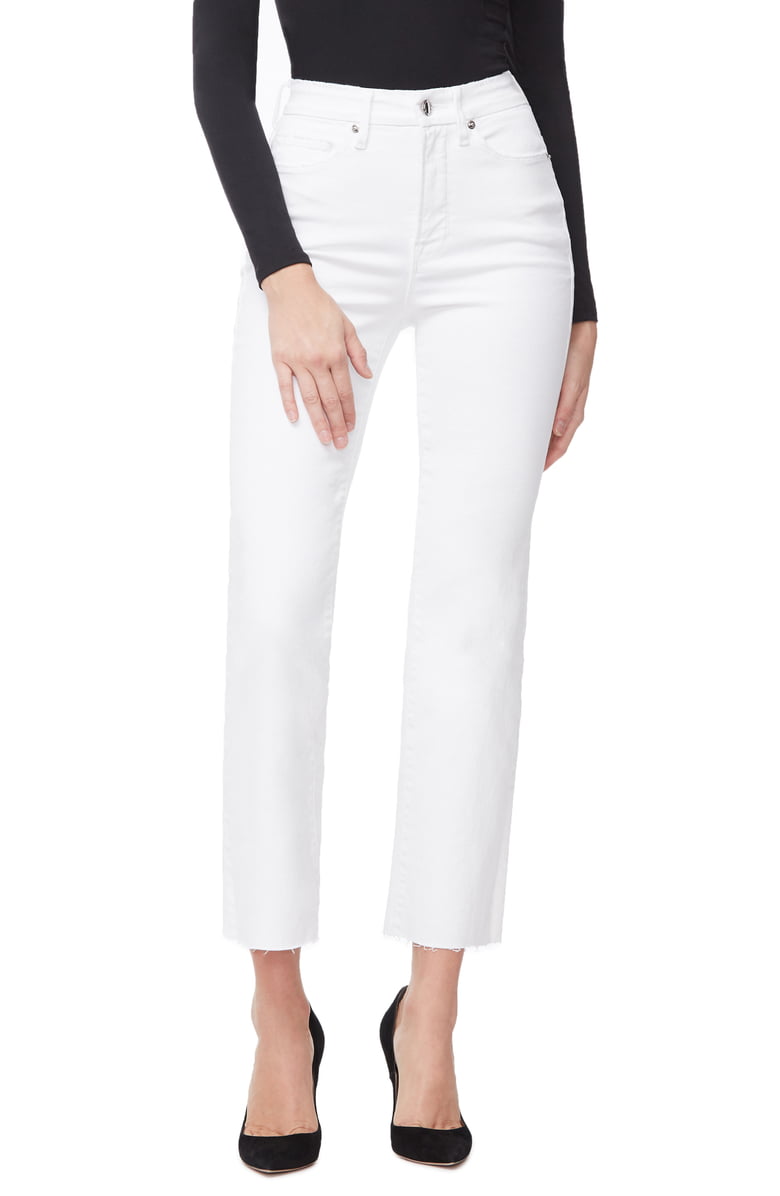 These "Good Curve" by Good American jeans are offered in Misses and Plus sizes. A nice straight leg, if you don't mind a raw hem.
These straight crop jeans are offered in Misses, Petites, Plus, and Plus Petite sizes. They're also offered in a warmer "vanilla" color for those who prefer. Under $100 too!
Many of you have mentioned that you are fans of Liverpool jeans. The buttons are a fun detail on these cropped jeans. (Also a more budget-friendly option.)
These are a little more spendy, but are another style that I've found fit me well when I tried them in a darker wash. I also like that this wash is a softer white, not quite as stark. Also on order.
Everlane offers some great jeans at budget-friendly prices. These are described as "bone," so might be more of an off-white.
A fit tip: I think white or off-while jeans look better when they aren't skin-tight. Don't be afraid to size up. (But be sure to account for stretch in some fabrics.)
Do you have a favorite pair or style of white jeans?
Stay in touch
Sign up to be notified of new posts and updates from une femme d'un certain âge.