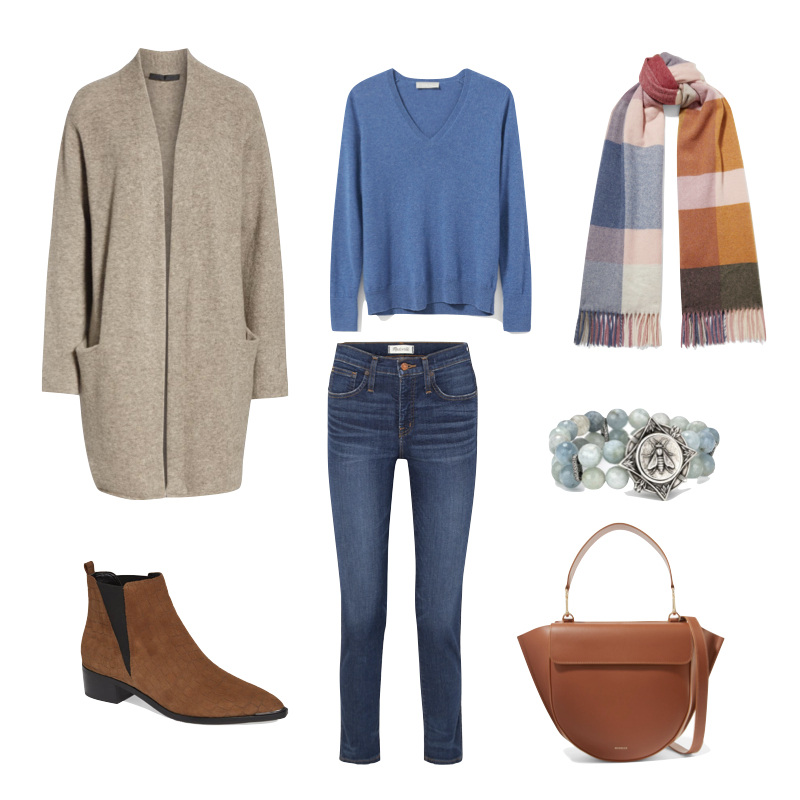 The difference between a wardrobe that works and one that doesn't often boils down to one word: cohesion.

The Cohesive Wardrobe
Merriam-Webster defines cohesion as "the act or state of sticking together tightly." I would define a cohesive wardrobe as follows:
Most of the tops work with most of the bottoms, so they can be combined in multiple ways.
It includes garments that are versatile enough to work for a variety of venues and levels of formality with a change of accessories and accent pieces.
Having a capsule of wardrobe basics has been key to helping me build a workable, cohesive wardrobe. It took a while to sort out what my basics were, but I've found that focusing on a few key parameters makes selection easier. The first of these is silhouette.
By "silhouette" I mean the overall shape and proportion in an outfit. Length, volume and structure are all components. Being short and short-waisted, I prefer a long-over-lean silhouette which I think helps balance my proportions. And softly-structured pieces which I like best on my curvy shape. When I stick to that silhouette, getting dressed is a breeze.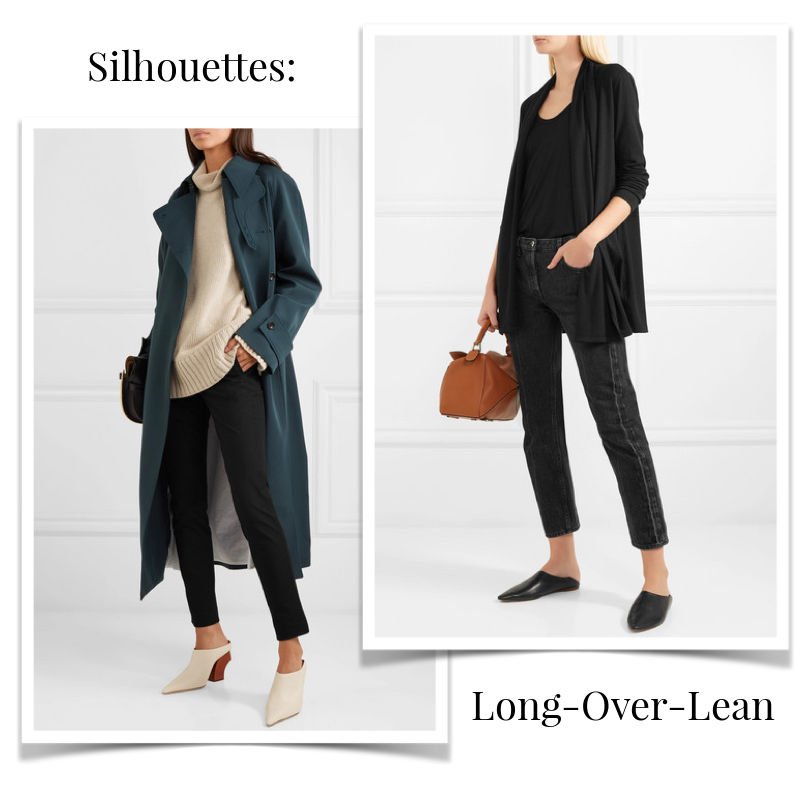 Long-Over-Lean Building Blocks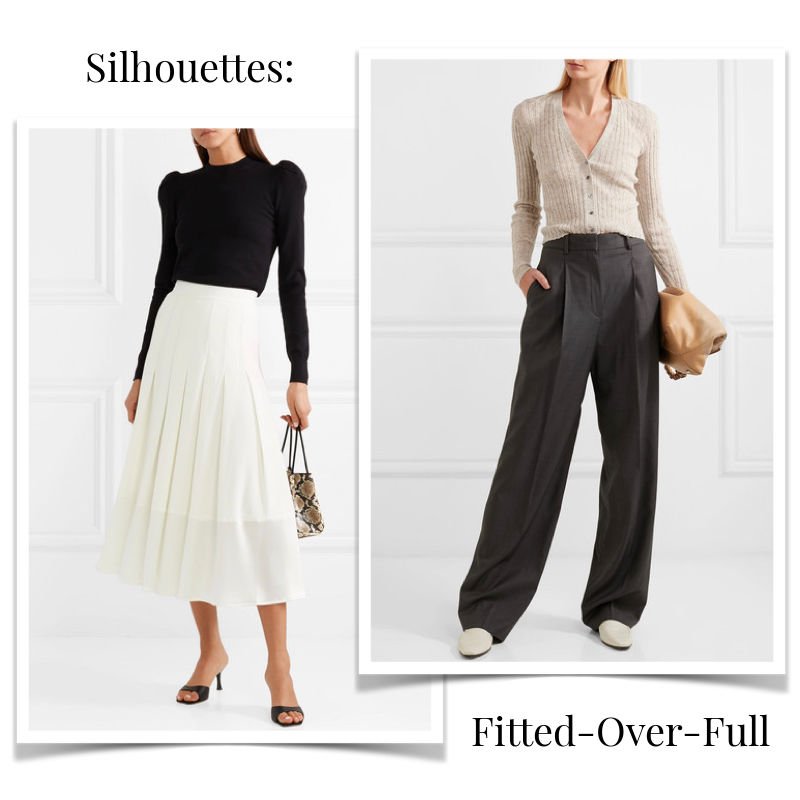 You may prefer a "fitted-over-full" silhouette (examples above: Left | Right). Or "long-over-full", or "fitted-over-fitted". Or something completely different. You can choose a silhouette based on what you find most flattering for your proportions, or on what appeals to you emotionally and aesthetically. There are probably dozens of combinations; the idea is to be reasonably consistent so that the pieces work together for you.
Fitted Over Full Building Blocks

You don't have to stick to a single silhouette. However I find it simpler when rebuilding or refining a wardrobe to focus first on the one you're most comfortable with, and then experiment. And you can play with lengths and proportions within a silhouette as you update your wardrobe from season to season. Knee length or longer? Long sleeves or bracelet length? Notch collar or shawl collar? Wide through the leg or just flared below the knee?
You may already know what silhouette you prefer, or you may need to do a little experimenting. Even if you wear mostly dresses, silhouettes still come into play. The shape and fullness of the dress will determine which jackets or other toppers work best.
Do you have a preferred silhouette? Has it changed over time?
Affiliate links in posts may generate commissions for unefemme.net. See my complete disclosure policy here.