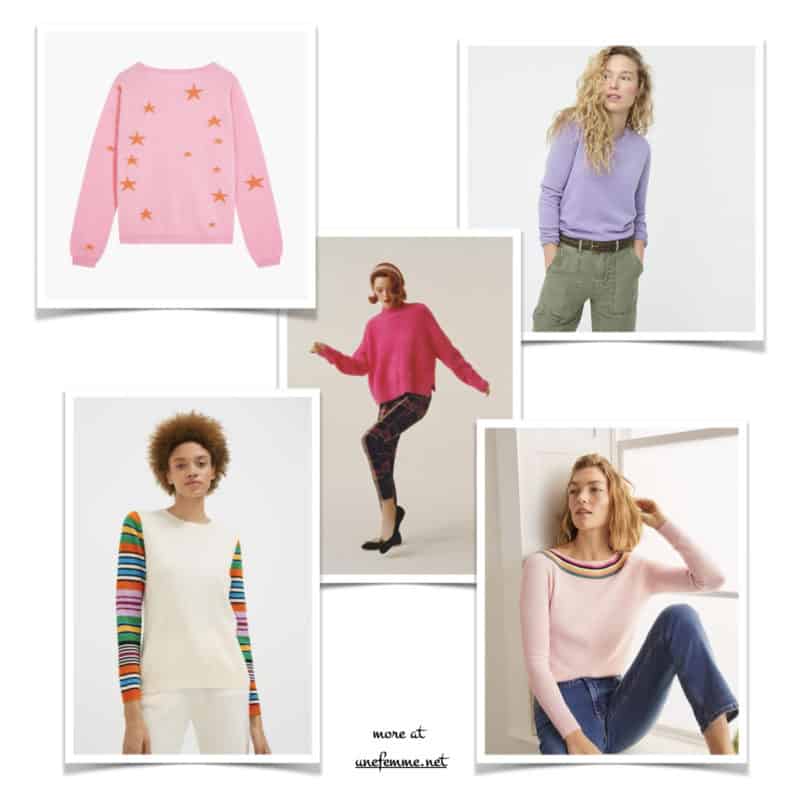 Around this time of year, I find myself craving more color and joie de vivre in my wardrobe. But at the same time, I have to be realistic. We're still spending most of our time at home, so comfort and a low fuss-factor are essential.
I've mostly been wearing my colorful and patterned sweaters lately. They're a step up from loungewear, and give me a mental lift. And as long as I'm not doing heavy cleaning or gardening, they're just fine for hanging out at home.
Please note: other websites are re-publishing my content without permission. If you are not reading this at https://unefemme.net, please click through to read where originally published and copyrighted.
Colorful sweaters to wear now and later
Here's a batch of fun sweaters with wear-now-wear-later potential…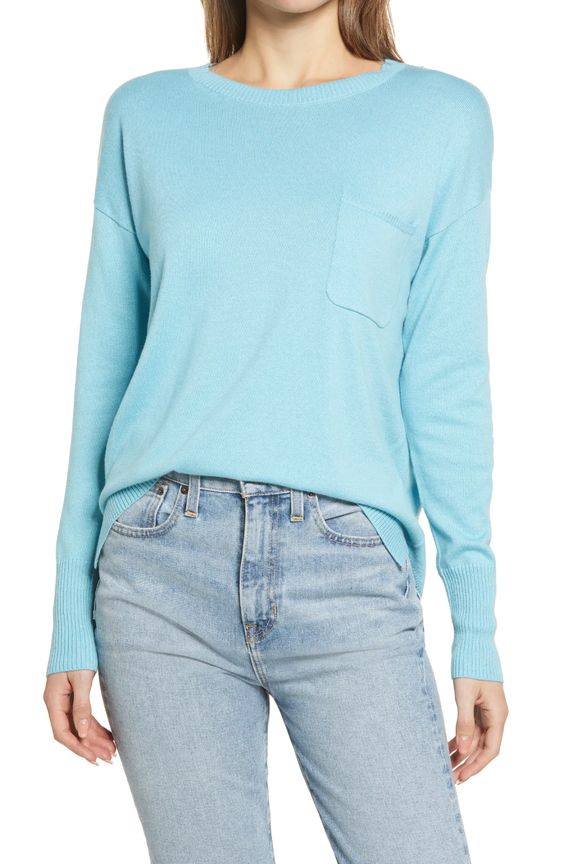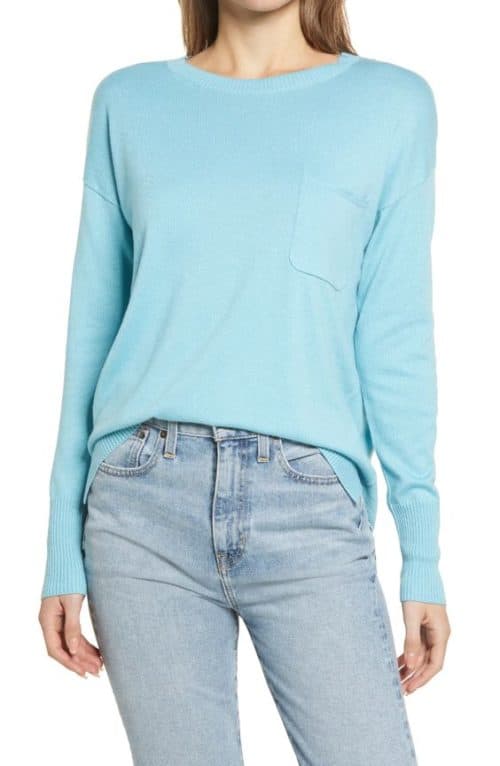 Let's ease in with a simple style in a color that's both cheerful and easy to wear. This sky blue sweater is made from a wool-free cotton blend, and is available in sizes XX-Small to XX-Large.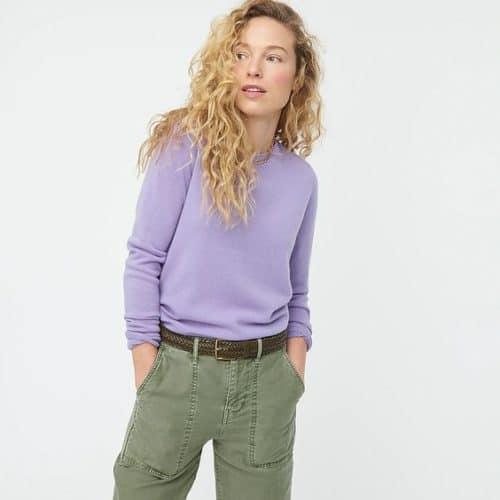 It's nice to find a lilac that's a little more saturated and not washed out. This cashmere crewneck is available in sizes XX-Small to 3X (and a bunch of other colors too).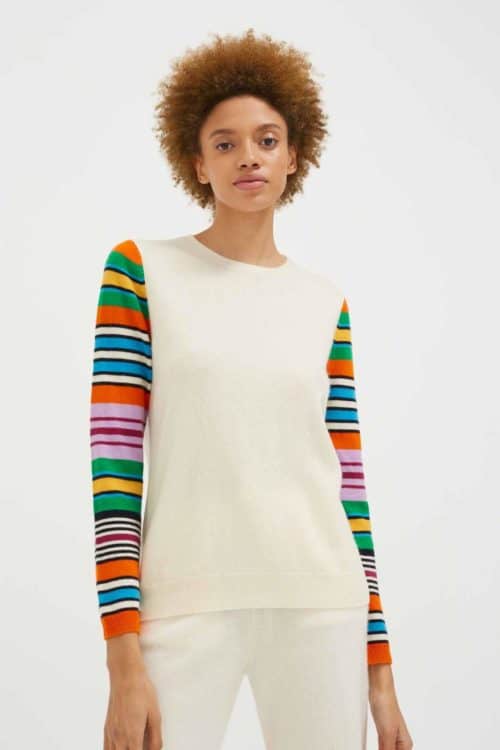 Chinti & Parker always does the best stripes! This cashmere blend sweater is a bit more spendy, but I've purchased a couple of their sweaters in past seasons and found the quality excellent. This one is also available with a navy torso, sizes XS-XL (I find their sweaters run small, suggest going one size up from your usual.)
Boden is another brand that does some fun things with stripe details, and doesn't shy away from color. This 100% cotton sweater is available in 3 colors, sizes 2-22.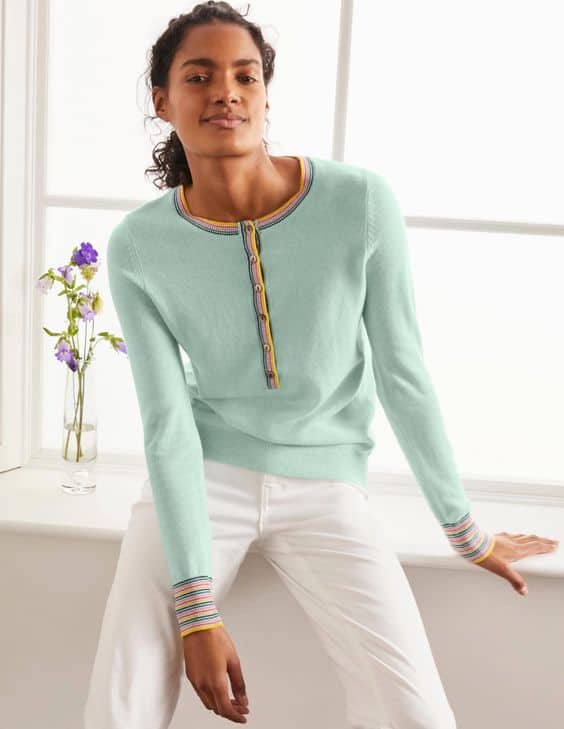 And here's a henley with stripe details on the cuffs and placket, in a pretty mint green. Fabric is a blend with some wool. Sizes 2-22.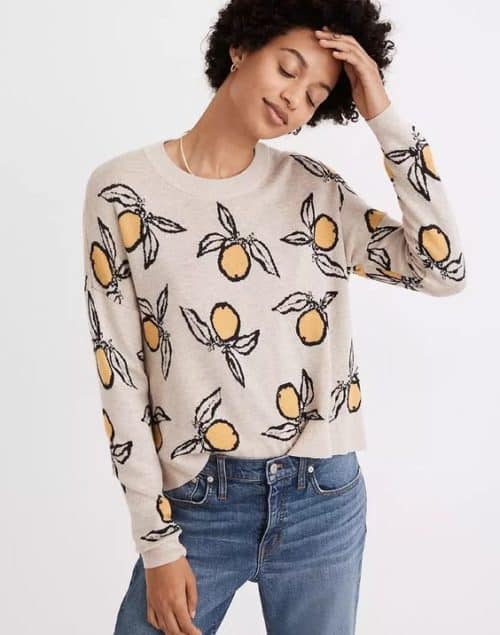 The neutral background keeps this fun tangerine print from being too shouty. Sizes XX-Small to XX-Large.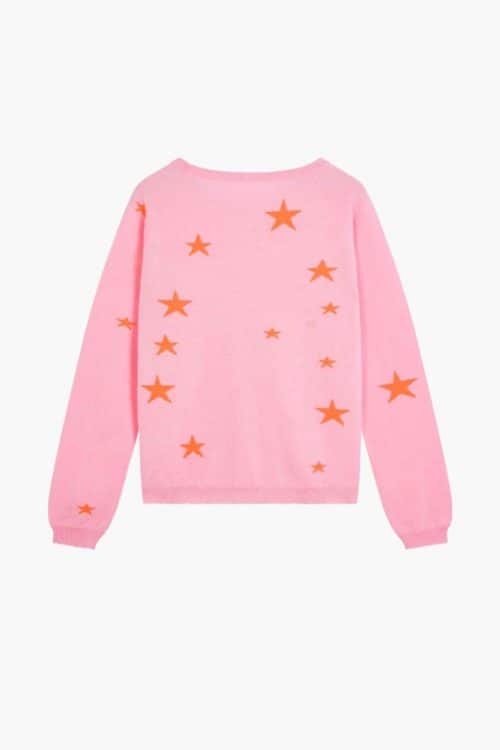 This intarsia star sweater is made from repurposed cashmere (fabric that would otherwise have gone to waste). Several of the color combos, including this cheerful pink, are 50% off. Offered in sizes XS-L, though some sizes are sold out in some colors.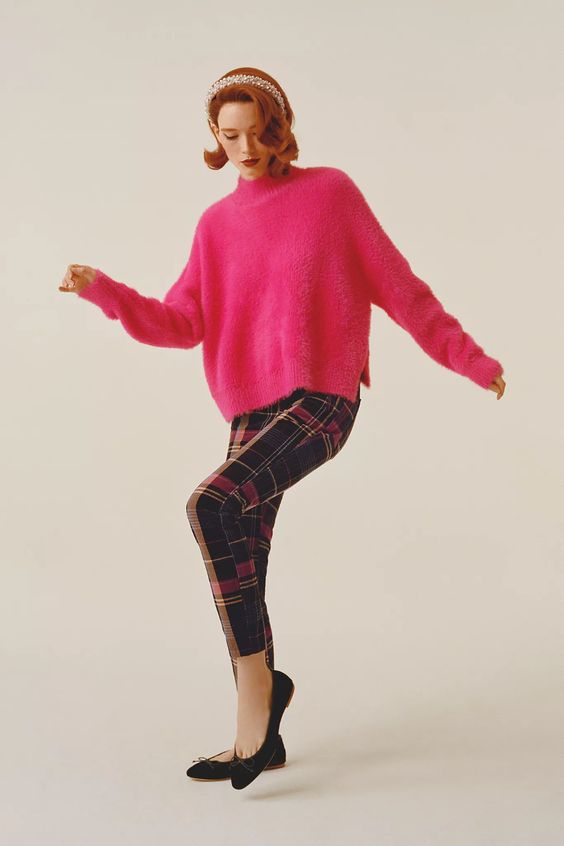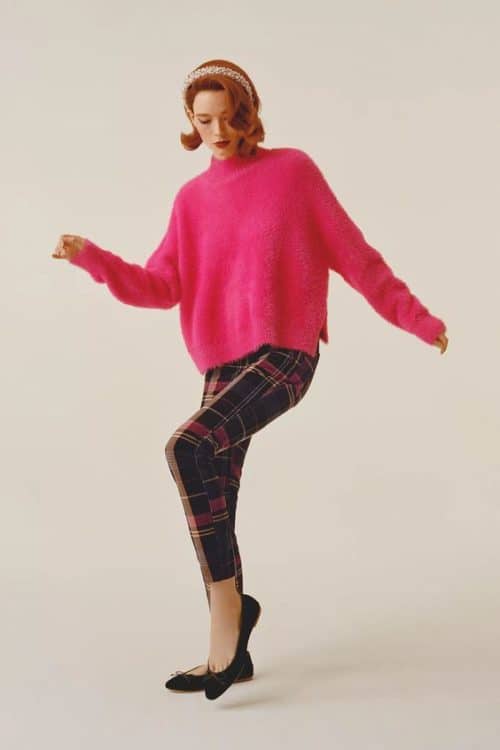 I love the girly vibe of this hot pink eyelash sweater! You could easily dress this up for a party (or Zoom cocktails…). Or just throw on over your leggings at home when you want to feel Fabulous. Sizes XS-L.
Affiliate links in posts may generate commissions for unefemme.net. See my complete disclosure policy here.