What I love this week: a lightweight & practical bag
If you're looking for a lightweight bag for travel or everyday use, here's a stylish and practical crossbody bag I found…
The Big Shlep: a stylish & practical crossbody bag
Lately I've been on the hunt for a larger bag for those days when I'm carrying more than just wallet-keys-phone-lipstick. But I still needed something that a) had a hands-free crossbody option and b) wasn't bulky or heavy. And yes, I wanted it to have some style.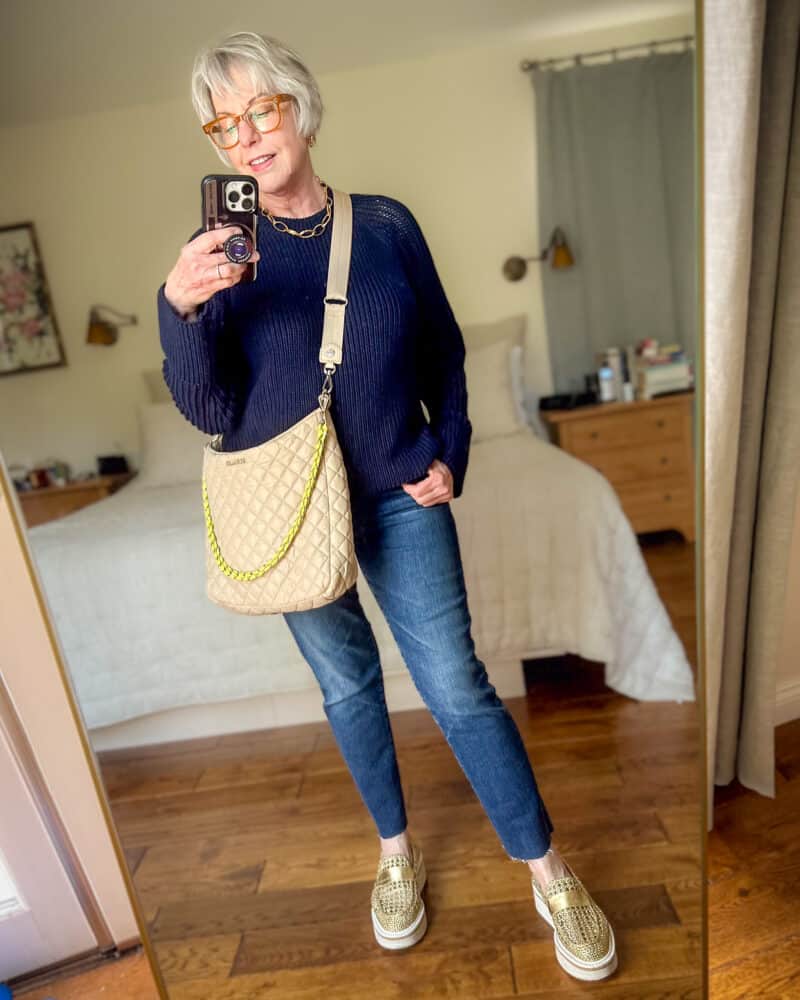 Budget-friendy outfit options: sweater | jeans | shoes
I've never understood the "micro bag" trend, and am happy to see that bigger bags are back. But bigger bags often mean negotiating a balancing act between structure and weight. Sure, a simple nylon shopping bag is lightweight but who wants to have to go digging around for smaller items?
On the other hand, while I love some structure and organization, they can add a lot of weight. I tried out several bags from totes to backpacks, but this MZ Wallace hobo was the one that finally ticked all of the boxes.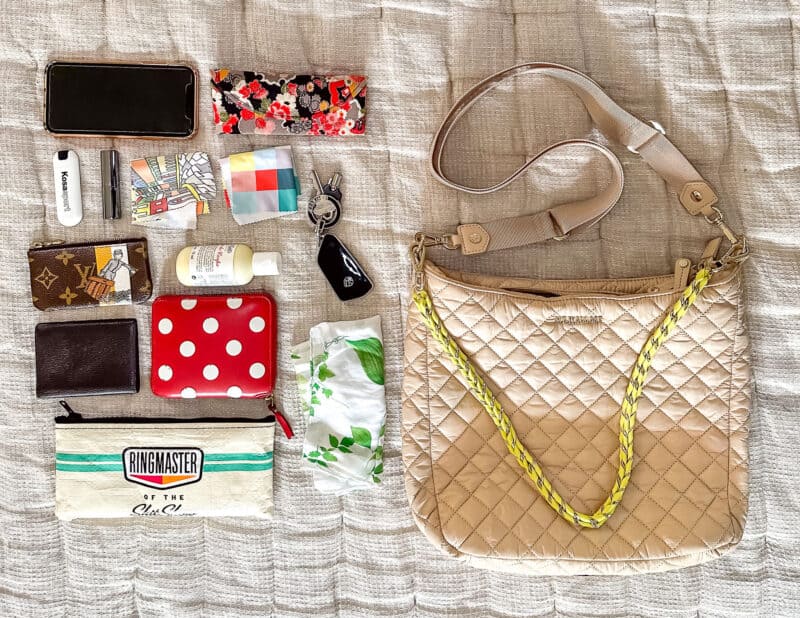 What I love about this crossbody bag:
It's really lightweight. The (removable) yellow chain detail handle adds a few ounces, but I love how it looks, so am willing to make the tradeoff.
Comfortable to wear. It lays nicely against the body and doesn't get in the way. And the canvas crossbody strap is wide enough to not dig into my shoulder.
LOTS of compartments and organization.
The logo is pretty unobtrusive, but you flip the bag around and wear toward the inside if it bothers you.
If you prefer a darker color, it's also available in Black and Navy.
What are some of the features you look for in an everyday bag?
Stay in touch
Sign up to be notified of new posts and updates from une femme d'un certain âge.