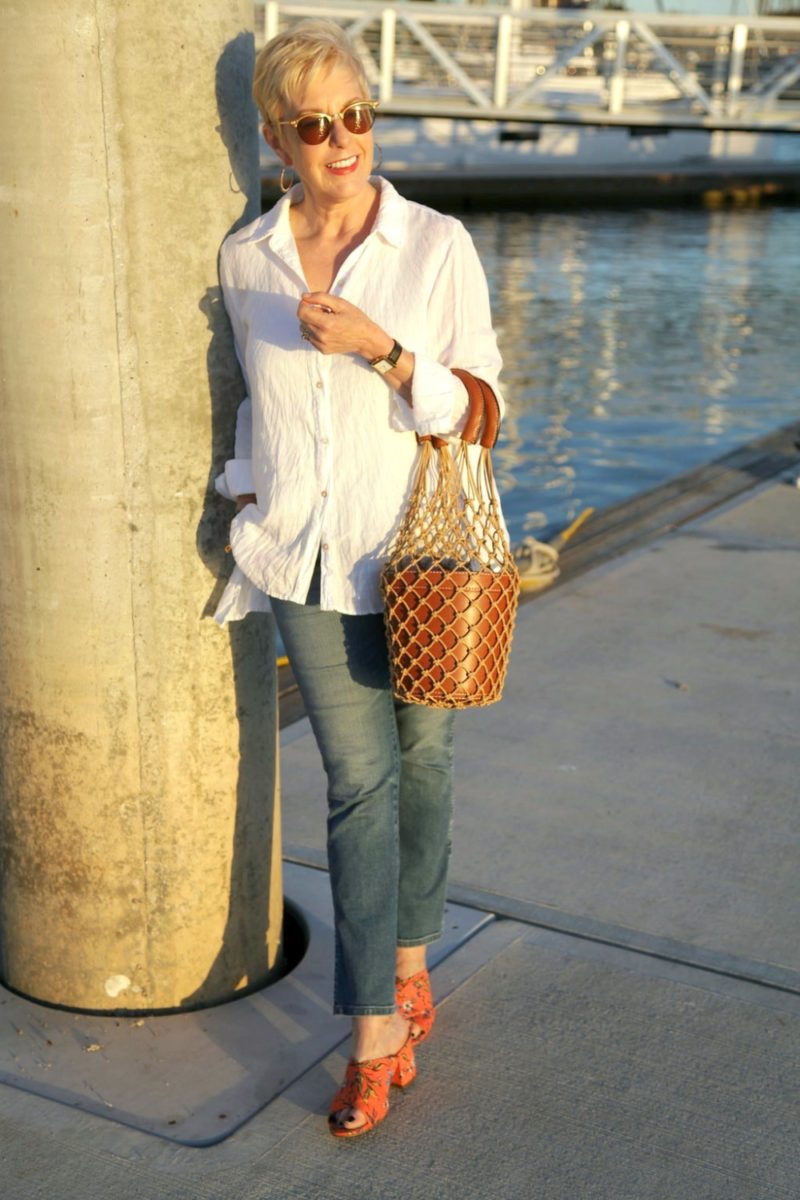 I posted a while back about having given up on The Crisp White Shirt (When Must-Haves Are No-Go's). Since then, I've come to appreciate the charms of an Easy White Shirt. Softer and more relaxed than its Crisp cousin, a style like this one in linen dances around the edges of Classic (button-front, a collar) while retaining a laid-back attitude.
Wearing: earrings | linen shirt (similar) | watch | stone bracelet |
wrap bracelet (similar) | jeans (similar) | bag (similar) | sandals
It was an absolutely gorgeous evening when we shot these photos last week in Marina del Rey. I just love being near the water.
This linen shirt is from Eileen Fisher, and is a couple of years old now. I've used my "broomstick" method to create some deliberate creases. I'm wearing it over an EF silk tank.
I decided to pick up the orange of the sandals with a (now vintage) Hermés leather wrap bracelet. The bag is sold out at this time, but you can put your name on a waiting list and will be notified when it's back in stock. I've linked to a few other fun styles in the widget below.
Photos by Tannaz Telikany Photography. Her Instagram is here.
Do you have plans for the 4th? Or are you just going to "chill out?"
The Easy White Shirt And Friends…
(Click arrow on the right to view more selections.)
Affiliate links in posts may generate commissions for unefemme.net. See my complete disclosure policy here.