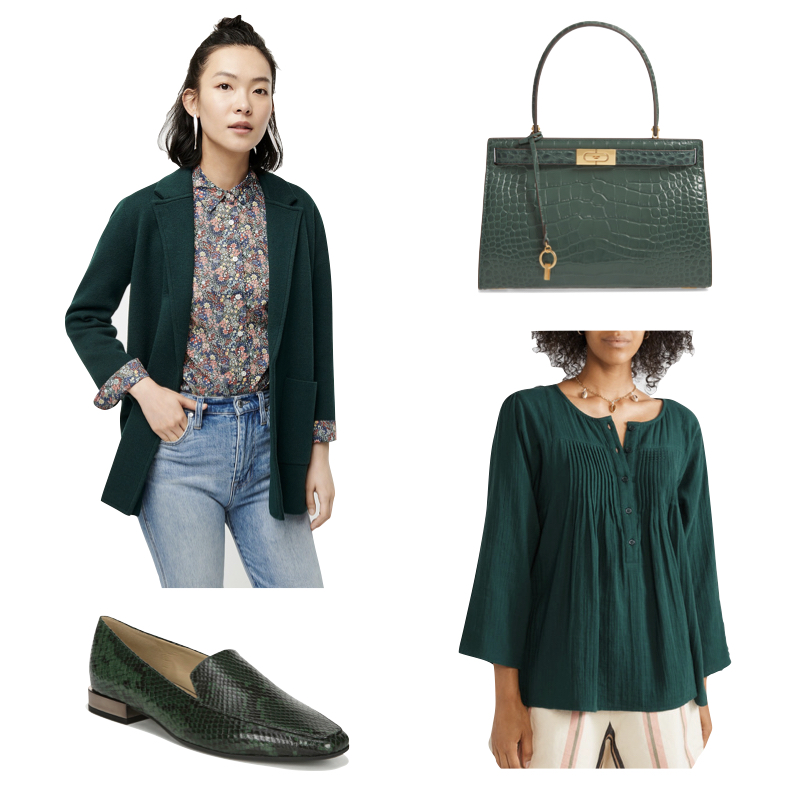 My friend Karen just returned from a family vacation to Scandanavia, and reports seeing lots of pine green. Not just in the landscapes, but in wardrobes as well. I've also been noticing shades of forest greens ("Eden" in Pantone-speak) showing up with more frequency in this Fall's collections. Some brighter shades too.
Trends tend to be a bit more amorphous these days, and predicted trends don't always pan out. I find that can be especially true with colors, so I don't put much stock in Fashion Week predictions six months ahead, but rather wait to see what shows up on the racks. To me, trends are merely opportunities to find better choices in those colors or styles we'd want to wear anyway, and that may not always be available.
Forest Greens, Evergreen
While olive/khaki shades seem to be perennials, not everyone likes or can wear them. To my eye, hunter, spruce or forest greens can be classic, elegant and, well..evergreen. These cooler greens aren't in my Spring palette, but those of you with cooler palettes may find them a welcome addition.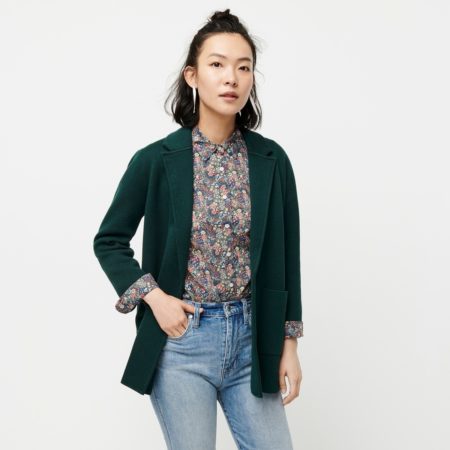 If your coloring favors cooler shades, this sweater blazer is such a great throw-on-and-go piece. Glad to see they brought this color back for another season! (Available up to size 3x.)
Forest green can also be a softer alternative to black. Here, in a faux leather draped jacket.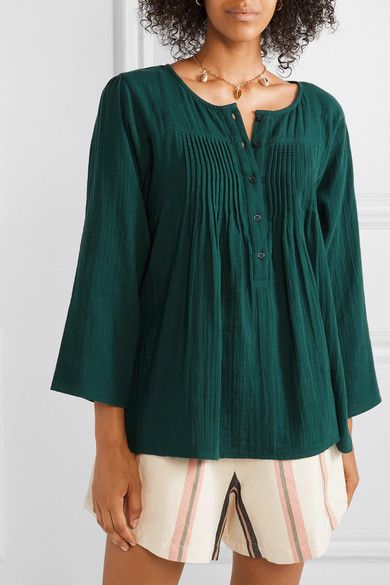 For those whose style skews Bohemian, here's a pretty cotton gauze top.
This top in Plus has nice shaping and fitted elbow sleeves that should layer nicely under a fall topper. Good for Romantics!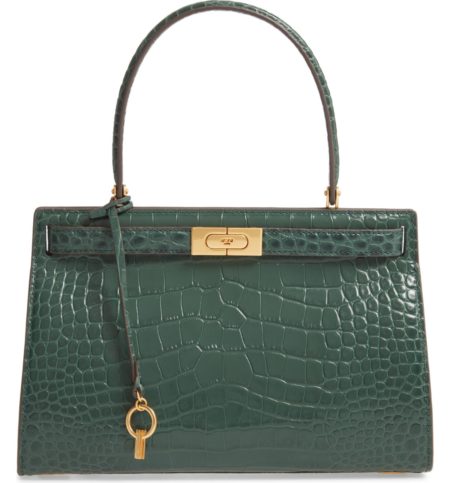 I love the look of bags in these evergreen shades too. This one is for you Classics. It's a little spendy, but is as versatile as any neutral.
If your style is more casual (Natural Classics or Adventurers) here's a functional and lightweight crossbody bag.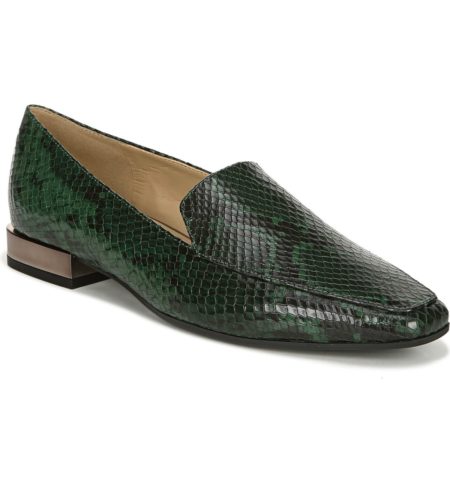 And finally, these loafers would look great with navy trousers or dark wash denim. Available in Narrow, Medium and Wide widths!
Are there specific colors you're hoping to find in this Fall's collections?
A quick housekeeping note: we're testing something today, so if you are seeing error messages from the subscription email or anywhere else, please let me know. Thank you!
Spruce Up!

Affiliate links in posts may generate commissions for unefemme.net. See my complete disclosure policy here.