Travel Wardrobe 🧳 Recap: A Week In Wine Country 🍇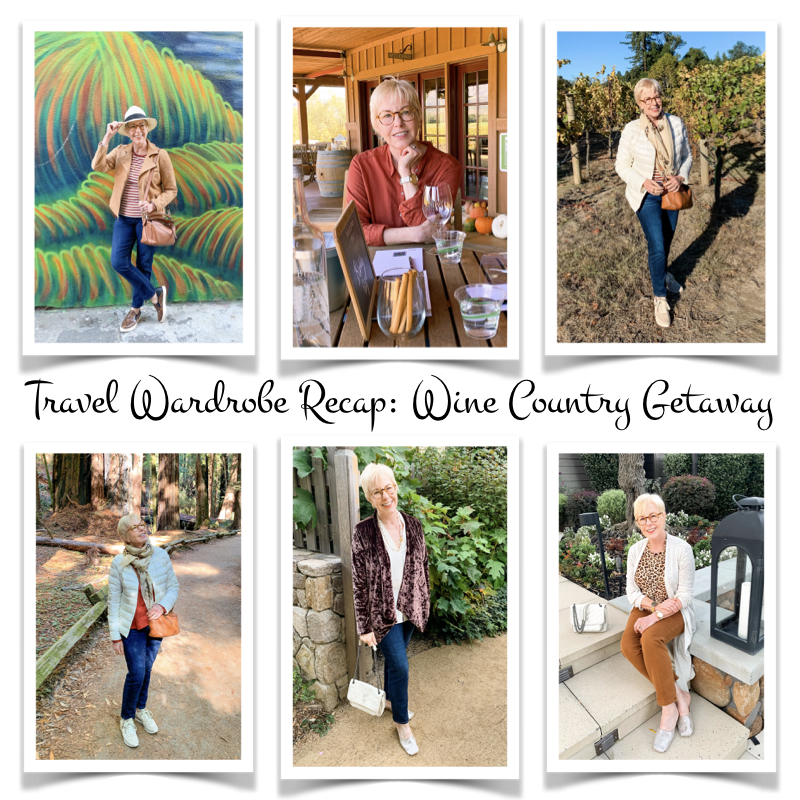 We just returned from a week in Northern California wine country (Sonoma and Napa). I've found that writing up a recap of my travel wardrobe soon after returning home helps me refine and improve my packing for future trips.
But first, my thoughts are with those who have been impacted by the Kincade Fire in Sonoma County, and the firefighters who are battling it. It's absolutely devastating. May all return home safely, and soon. We left Sonoma for Napa Valley just before the fire broke out, and other than some smoke in the air weren't affected. We arrived home to L.A. late Saturday, and woke up yesterday morning to the Getty Fire just a few miles north of us. We're not currently in any danger, but can smell and feel the smoke. All we can do is hope the winds die down, and the humidity increases to help get these fires contained.
A Wine Country Travel Wardrobe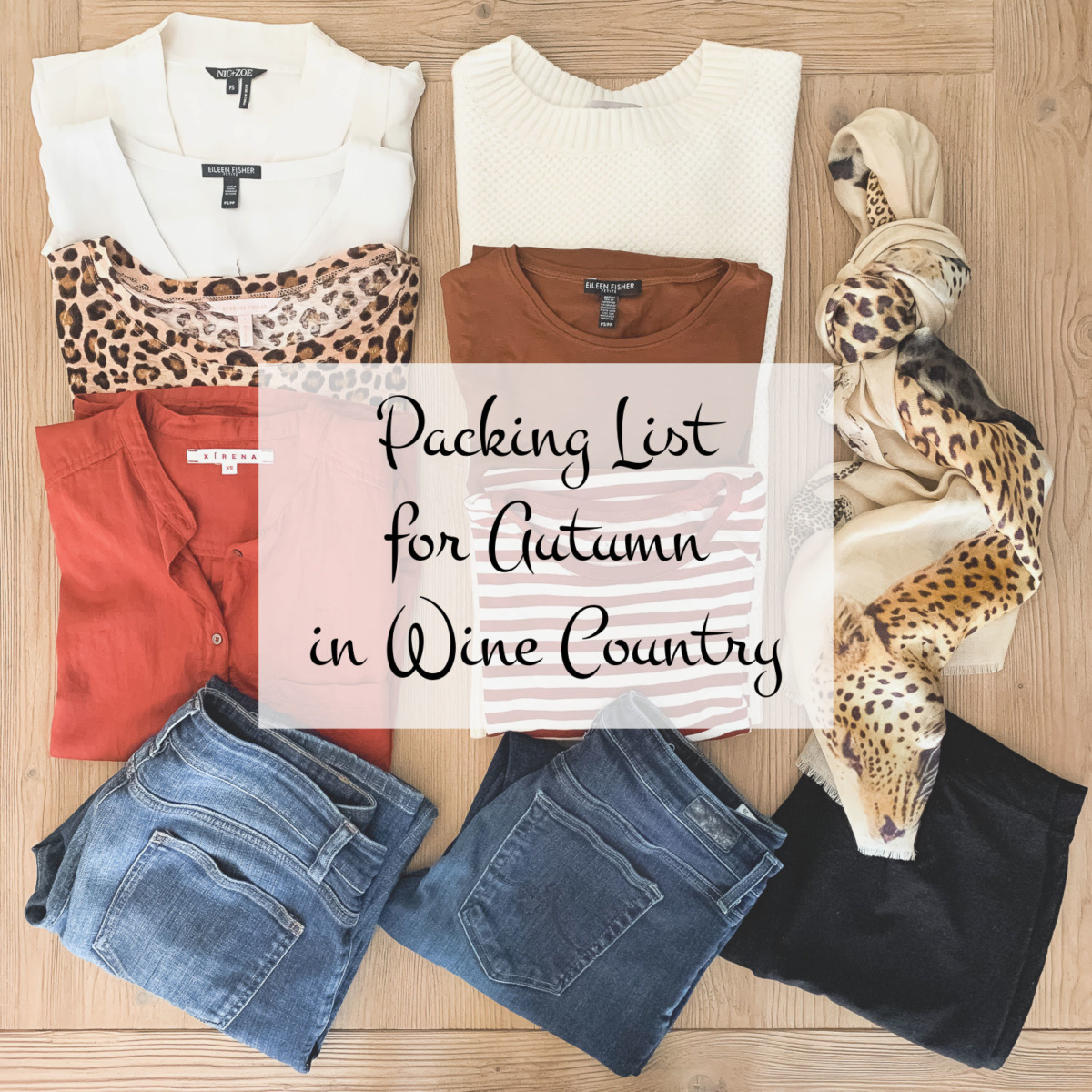 What made this trip easier to pack for:
we were driving rather than flying, so weren't constrained by luggage requirements
it was a relatively short duration trip for us
most venues in this area are casual to "smart casual"
Challenges were:
temperatures that could fluctuate by as much as 50 degrees F daily
hot days + cool interiors
I ultimately wore (almost) everything at least once, and never felt as though I didn't have something appropriate to wear. As I mentioned in an earlier post, I always feel short on "going out clothes" that are a step up from my basics. Still, everything worked well overall so I'm giving this wardrobe a 9 out of 10.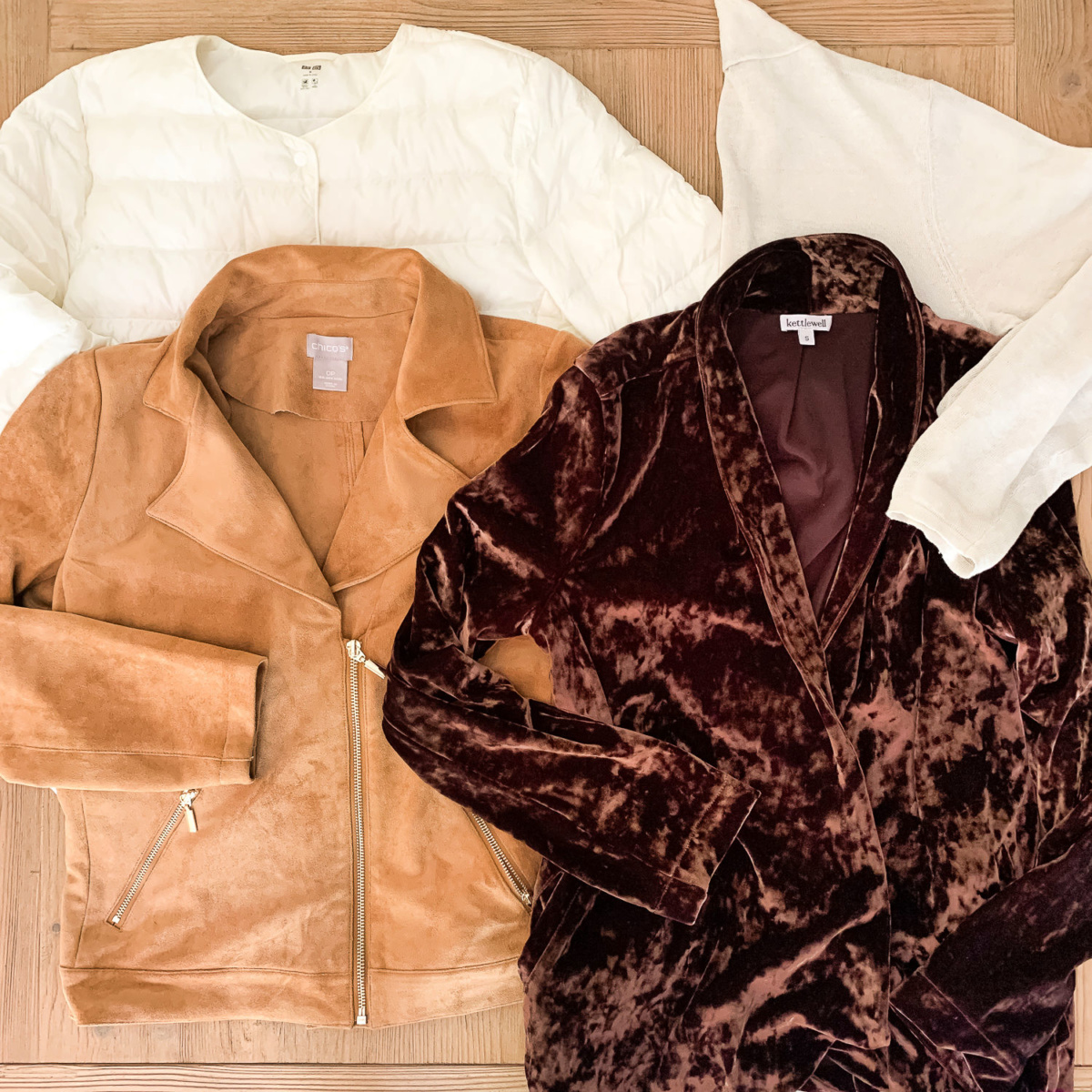 MVP's – My Wine Country Travel Wardrobe Workhorses
Pinch Hitters – What I Was Glad I Packed For Wine Country
Benched – What I Didn't Wear
Wish I'd Brought To Wine Country
my sunglasses! Inadvertently left them sitting on the kitchen counter.
a larger bag for daytime. We tended to pick up brochures during winery visits for future reference. They'd get stuffed into my small bag, and I'd have to pull everything out to get at items on the bottom.
All in all, I was pleased with this travel wardrobe for wine country. Do you have travel planned this season?
Stay in touch
Sign up to be notified of new posts and updates from une femme d'un certain âge.