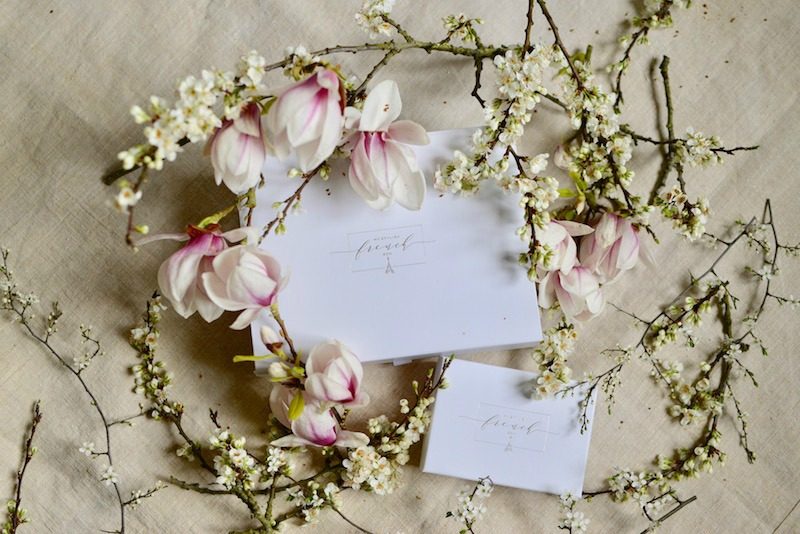 French Charm For The Home…
Receiving one of Sharon Santoni's "My Stylish French Box" subscription boxes is like having a little bit of France land right on your doorstep. Sharon searches out unique and delightful items with French charm and flair, and packages them in a lovely, reusable box with a detailed description of each item and the stories behind them.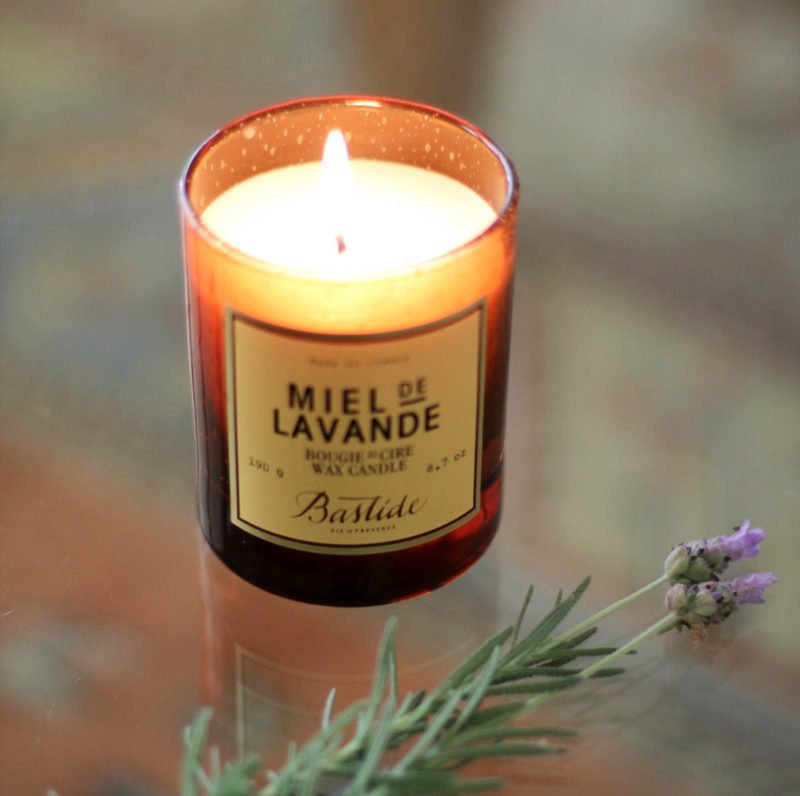 This scented candle, from last August's "Provence" box, is still my favorite bougie. You can read my reviews of prior My Stylish French Boxes HERE and HERE.
Subscriptions for the May My Stylish French Box are still available. It will be shipped in mid-May. Share the delight: these boxes make lovely gifts for someone special. You can also save by subscribing for the entire year (4 boxes, 1 per quarter). I can't wait to see what Sharon has selected for us for May!
And be sure to check out Sharon's gorgeous book "My French Country Home: Entertaining Through The Seasons" for ideas for food, decorating and creating memorable events.
French Chic, Affordable Prices…
I was delighted to read earlier this week that popular online French brand Sézane is now available at Nordstrom. They actually have pop-up shops in a few Nordstrom stores so you can see the pieces in person. This brand has been on my radar for a while, both for the basics-with-interest clothing pieces as well as the shoes and bags. While some of their styles are a little frou-frou for my taste, there are some gems in this collection. Above, a navy silk blouse with lace sleeves, a perfect throw-on-and-go top.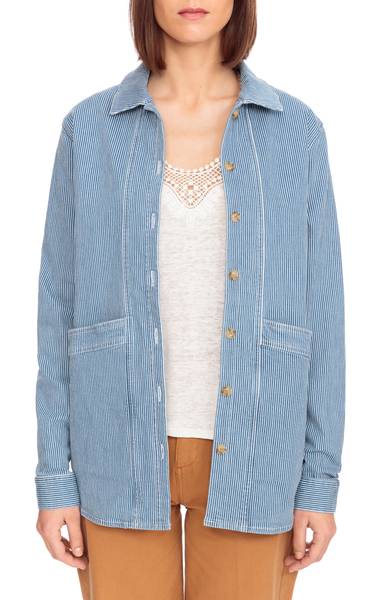 I love the ease of a shirt jacket for spring and summer, especially one with stripes.
Hard to go wrong with a classic, un-fussy crossbody bag like this one.
The striped ties on these leather espadrille sneakers are such a nice touch. Again, it's those little details that take it up a notch from basic.
A tuxedo style blazer is a wardrobe perennial, and this one in soft pink is a pretty alternative to black.
You can see the whole collection here.
Found In Paris, Made In The USA…
French Kande has launched their Summer "Luxembourg" collection. This collection features a lot of light stones and silver-toned medallions, perfect for wearing with breezy summer styles. Above, this mid-length necklace in a Lily Agate mix with a fleur-de-lis medallion (garnished with Swarovski crystals) is a perfect piece to wear on its own or layer with other necklaces.
Pearls are always a stylish choice, and this non-traditional design adds a bit of the unexpected. This shorter necklace would look great peeking out at the neckline of a crisp white shirt.

The bee has often been an important symbol of immortality and continuity in France. I adore bee jewelry! Double stranded bracelets like this one can be layered or worn alone.
French Kande jewelry was inspired by and made from vintage French medallions that Kande discovered at the marché aux puces in Paris. All of the jewelry pieces are handmade to order in the US, and many offer the option to customize by switching medallions.
We've been watching Marseille on Netflix. It's not great, but it is entertaining. Fairly soapy and heavy-handed, my hot-take was that it's Dallas without the glamour. But there are some interesting and very French details (including the female characters' wardrobes) that make it fun to watch, and we'll probably give Season 2 a shot.
Bon weekend!
Affiliate links in posts may generate commissions for unefemme.net. See my complete disclosure policy here.