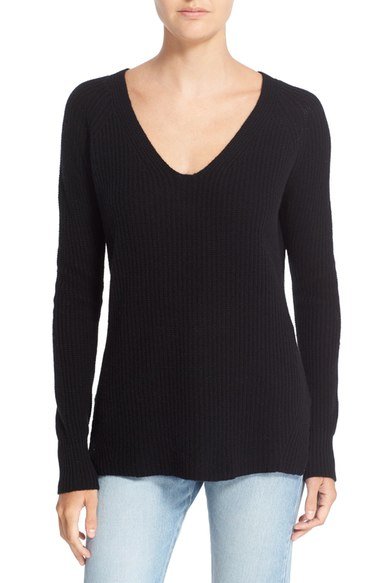 I see the word "hygge" making the rounds a lot these days. It's a Danish word that roughly means "getting cozy," and the concept of hygge is something I'm finding comforting right now. (And yes, I'm aware it's pronounced "hoo-guh," but I'm still letting my bad pun stand.)
Though I didn't plan it that way, I got caught up in a lot of projects around the house (will share more details soon) and barely went out this week. After all of last year's travel and the bustle of the holidays, the quiet and focused time at home has felt like a needed break.
So what's comforting? A lightweight cashmere sweater. I recently purchased the sweater above to replace an older one (different brand) that pilled like crazy and was just a little too heavy. There are other colors besides black. It's really hard to find a v-neck that doesn't have a band around the bottom.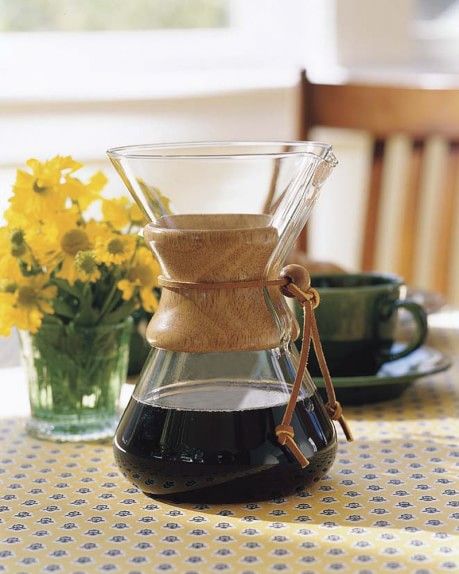 Starting the morning with a really good cup of coffee. I've been using a French press for a couple of years now, but find the brew isn't always consistent, and it's kind of a pain. When I began drinking coffee as a teenager back in the Stone Age, drip was considered the ne plus ultra of coffee-making. Our neighbor had a Chemex, and I always admired the simple, beautiful Scandinavian design, as well as the great brew. I've switched over to this system (referred to as "pour over" by the Serious Coffee People) and have been very pleased with it. (The trick is to pour hot water through the empty filter first and then discard, which gets rid of the paper filter taste.)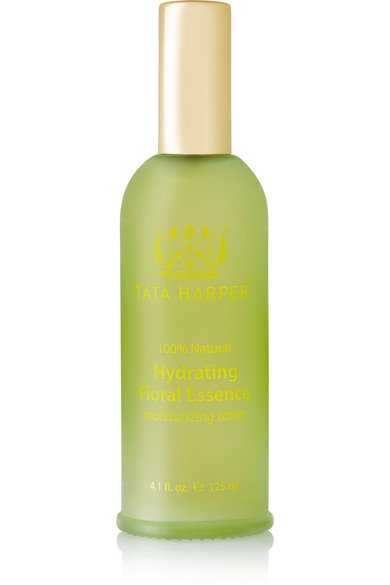 A little extra hydration. I received a sample of this one from Tata Harper a while back, and though I've never been a big believer in toners, loved it enough to purchase a bottle. It's all natural, and very soothing, especially in dry winter air. I spray it on after cleansing and before my serum and/or moisturizer.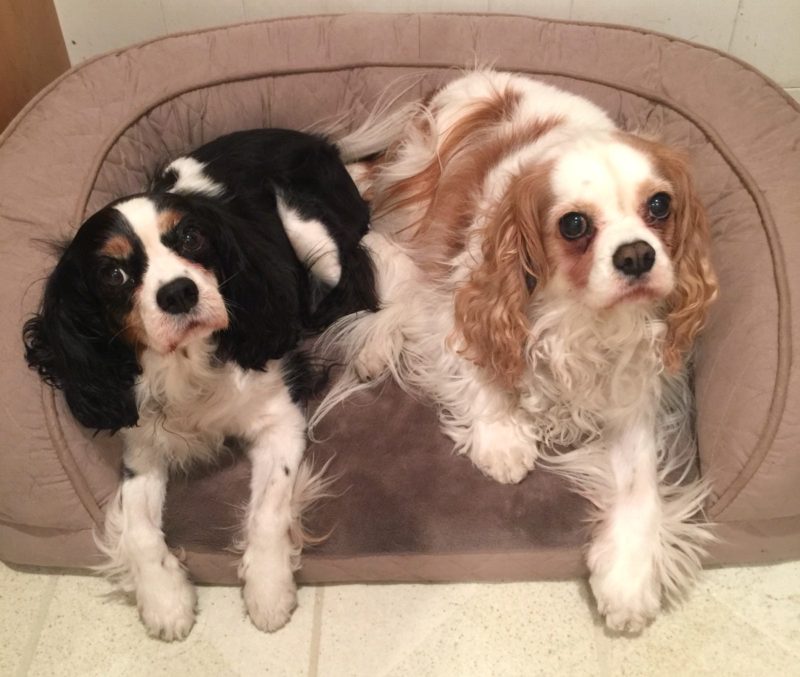 And these guys. Can't imagine living in a house without a dog or two.
What makes you feel cozy?
Affiliate links in posts may generate commissions for unefemme.net. See my complete disclosure policy here.