So…it's just about that time again. The Nordstrom Anniversary Sale kicks off in a few days, with reduced prices on new items for a limited time.
While this sale can be over-hyped, I do think it's worth checking out. It includes new styles for Fall, so it's not the same stuff we've all been looking at for the last few months. The selection and range of styles can vary from year to year, but there are always a few good finds in the mix if you know what to look for. If I come away with 1-3 "keepers," I consider that a success. And aside from clothing and accessories, there are usually opportunities to replenish lingerie, hosiery, and beauty favorites at reduced prices.
Please note: if you are not reading this at https://unefemme.net , it means that some unscrupulous players have stolen and republished my content without permission. Please click through to read where originally published.
How to shop the Nordstrom Anniversary Sale
The sale preview is already online. If you are a Nordstrom cardholder, you'll be able to shop the sale first, as early as July 6 depending on your Nordy Club status. (Check your account information for your status and access date.) The "All Skate" access (everyone else) is July 15.
The good news is, you have some time to go through the preview. If you have a Nordstrom account you can save favorites to your Wish List, and easily add them to your cart when you have access to shop.
Here's the strategy I use to get the most from this sale:
👉 Make a list. Are there items you need to replace or refresh? Gaps in your wardrobe? You can use the filters on the Nordstrom product pages to refine your search by item type.
If you're planning to shop this sale, what types of items will you be looking for? Let me know and I'll be on the lookout.
👉 Then, search by your favorite brands. Some of the brands I usually check for first are:
👉 Next, I'll have a list of any specific items I might be looking to replace or update, and will search by category. For example:
Finally, I may wait a day or so to clear my head, then I'll do what I call a "stream of consciousness" lap, just scrolling through broad categories (e.g. Clothing, Shoes, Beauty, Accessories) to see what catches my eye that I might have overlooked. (I've actually found some of my best Anniversary Sale purchases this way.)
And I'll also take a pass through the store early in the sale, to see if anything jumps out at me.
👉 Don't get discouraged…inventory may be tight on some items, but if something you wanted is sold out in your size or preferred color, bookmark it or keep on your wish list and check back periodically. Returns and restocks happen throughout the sale period. With the shift toward shopping more online rather than in stores, there will be more tendency for people to order multiple sizes and return what doesn't fit.
I've added more of my Nordstrom Anniversary Sale picks to my SHOP page, and will be updating throughout the sale, so do check back regularly.
What's on my wish list (so far)…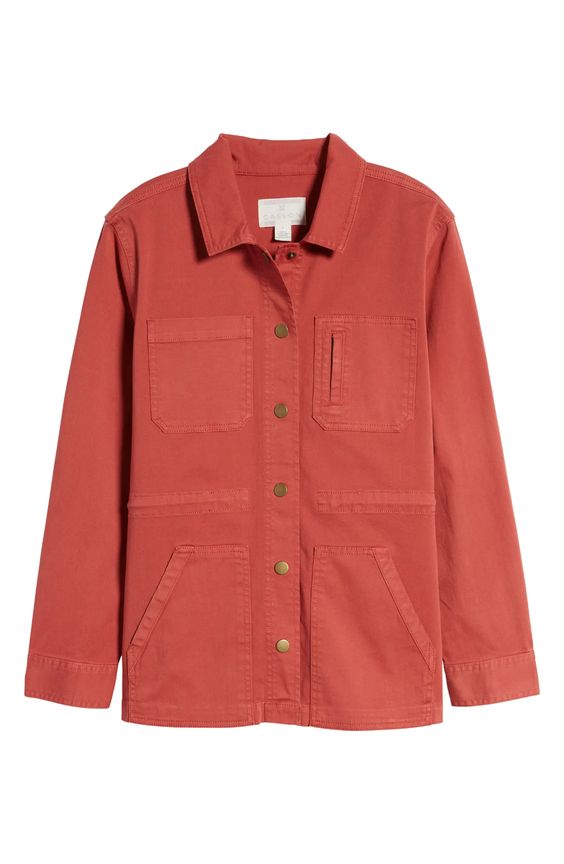 A utility jacket is one of those pieces I'll wear almost year-round. This one in rust is a nice change-up from olive, but if you like olive, that's available too. Plus-size here.
Here's a simple sandal with a not-too-high heel that will go with everything… (also in black, white and red).
I love huggie hoop earrings for everyday, and like the slightly rough look of these…
I've been coveting this jacket in denim for some time, but the coated cotton version in Maple may push me over the edge…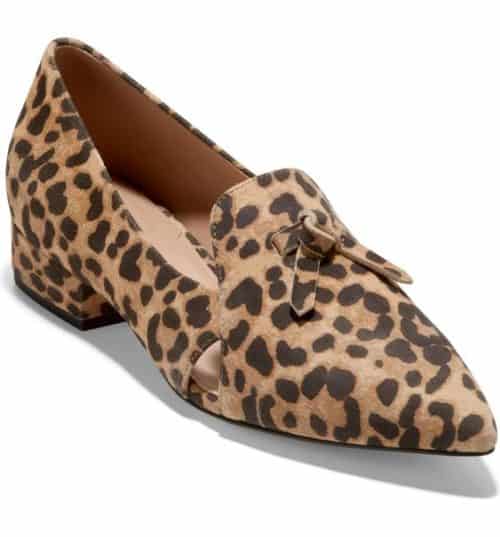 Leopard print…nuff said…
This sleek cross-body bag reminds me of the one from Céline, but at a fraction of the price. Plus, it seems to come with a shorter chain handle too…
Don't forget to check out my SHOP page for more of my Nordstrom Anniversary Sale picks HERE
And I'll be updating throughout the sale, so do check back!
Affiliate links in posts may generate commissions for unefemme.net. See my complete disclosure policy here.