When I had my Color and Style analysis at Red Leopard over the summer, I was delighted to find that several colors I love and think of as fall colors are actually in my Spring palette. Warm ochre, rust, and chocolate brown were among my "best" colors! (As long as they have a yellow undertone and aren't too muted/muddy.)
Plus options: Jacket | Tee | Jeans
This leather jacket was one of the first things I found that was bang on with my new palette. I picked it up during the Nordstrom Anniversary Sale. It's now sold out, but here are a few similar pieces:
I've been wearing this tee so much I purchased a second as backup! It's one of the few "regular" sized tees I've found lately that isn't too long for me. (This is the other one.)
Other than the browns/rusts/ochres, I haven't found much clothing this season in my color palette and in styles that work for me. So I've built my fall wardrobe mostly around these colors. I've shopped more but bought less this fall. My wardrobe is smaller, but with (almost) everything in coordinating colors, it's easier to style and re-mix what I have. I'm also re-focusing on shoes and accessories for interest and variety.
I bought these boots when they were introduced last fall. They're very comfortable, and coordinate beautifully with the colors in my palette.
What are your favorite colors to wear this season?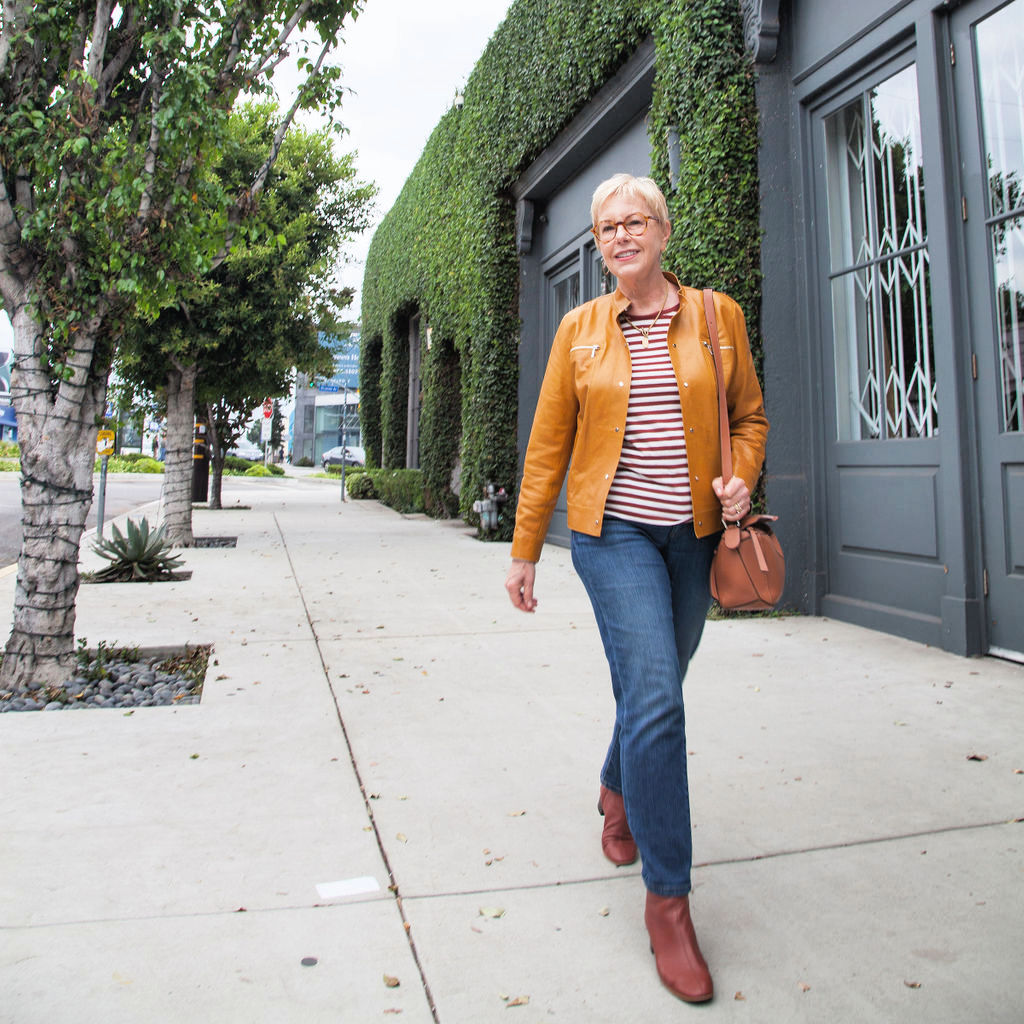 Full outfit photos by Tannaz Photography.
Affiliate links in posts may generate commissions for unefemme.net. See my complete disclosure policy here.