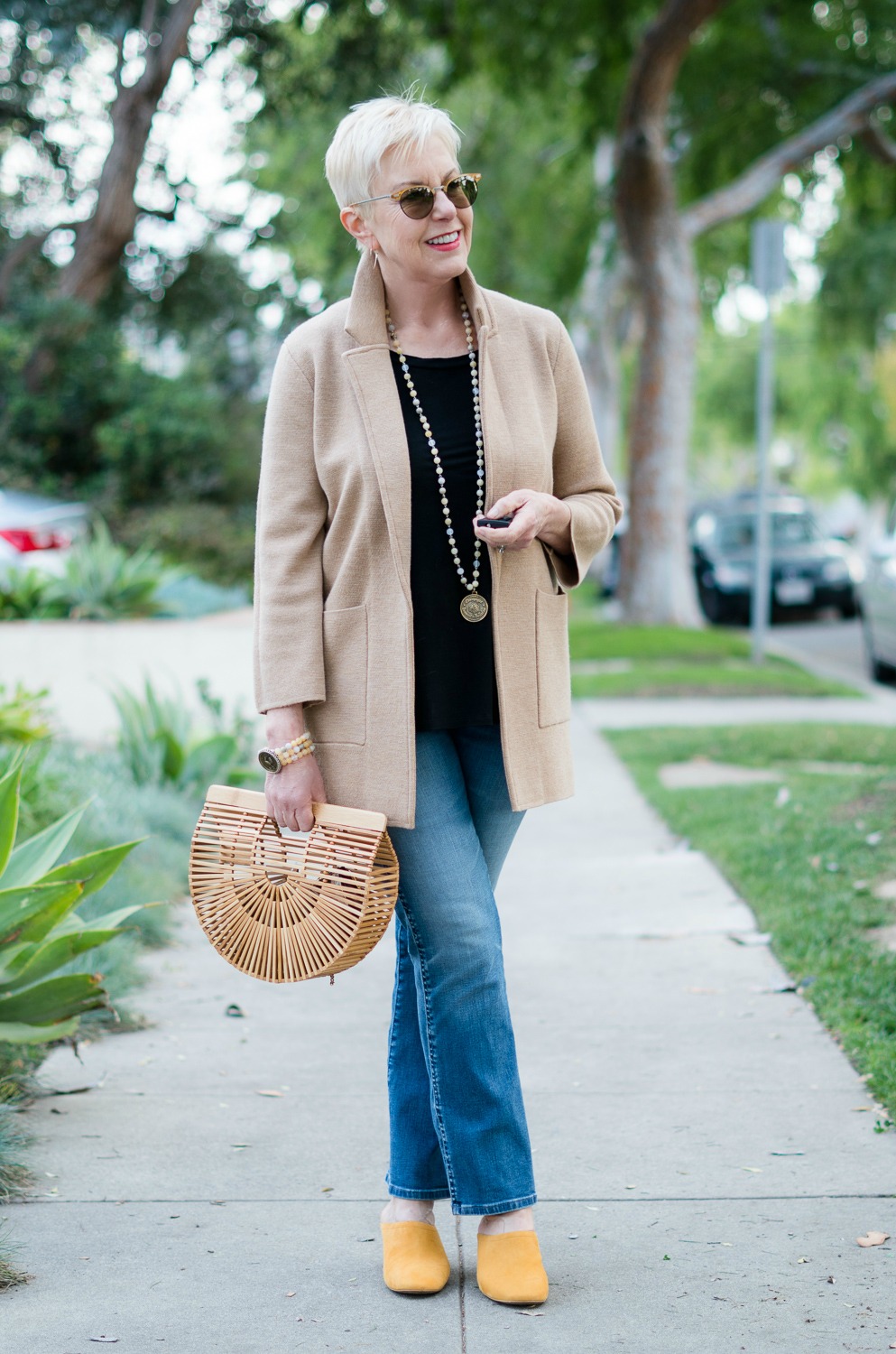 Happy first day of Spring! We've had a couple of days of lovely Spring-like weather, which was a mood-lifter for sure. (More rain on the way today, but no complaints…we need it!)
Above: sunnies (similar) | jacket | top (similar) | necklace | bracelet | bag | jeans (similar) | shoes
When I was putting this outfit together, I kept thinking it "should" have a lighter top. And I tried on a few, but they just weren't working for me. So I threw up my hands, threw on a black top, and it immediately felt right. One of the hardest parts of figuring out your own style is letting go of the "Shoulds." It's a lesson I still keep learning.
Accent On Yellow
I've been noticing pops of mustard yellow in many brands' Spring collections. But it can be a tricky color for many of us to wear close to our faces. And I'm finding anyway that I'm most comfortable adding color with accessories. So (channeling my inner Diana Vreeland), "Why Not wear a pair of goldenrod slippers?"
These are really comfortable! They're also available in several other colors, if yellow isn't your thing. If you prefer a pump to a mule, try these. (Also very comfortable!)
And going with the yellow theme, I included some "Daffodil Mix" pieces from the latest French Kande collection. It's a pretty and subtle shade that looks good against both light and dark clothing.
Are there any "Shoulds" that are cramping your style?
Linked up: Visible Monday, #iwillwearwhatilike
Pass The Mustard…
Affiliate links in posts may generate commissions for unefemme.net. See my complete disclosure policy here.