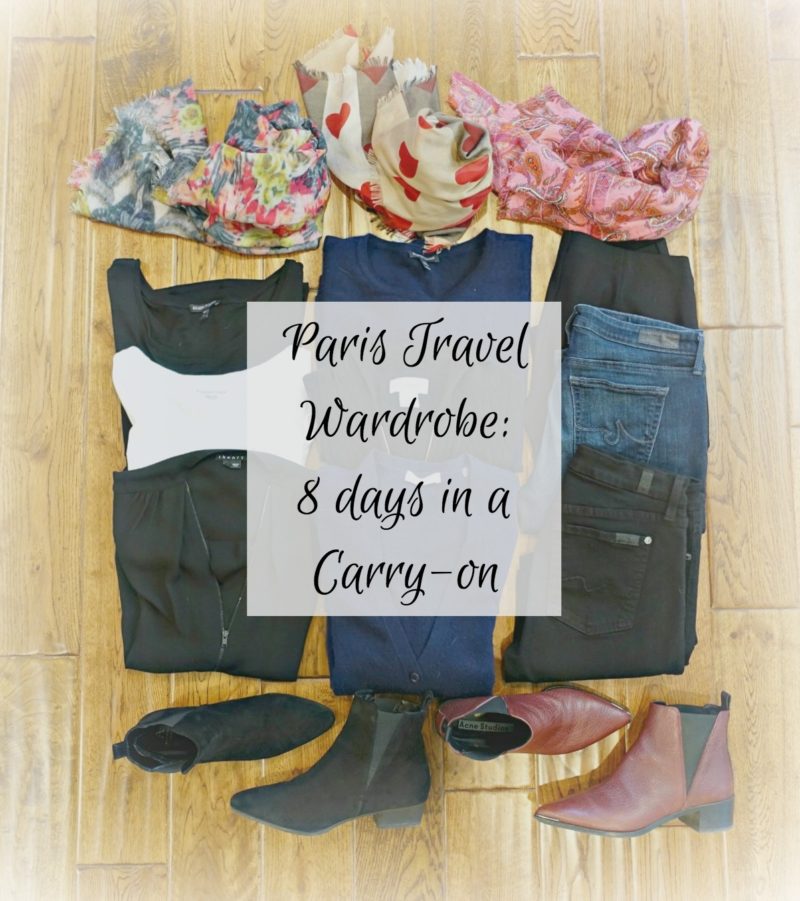 I've held off making my final choices as long as possible, but I think I'm ready to pack. The current forecast for my Paris visit is chilly, with only a couple of days where rain is a possibility.
I've re-thought and edited a lot of this wardrobe since I began planning a few weeks ago. I've cut back to nine pieces which I think will be plenty, as a) I'll probably be in my outerwear a good percentage of the time and b) I wanted to keep my luggage light and manageable, and save space for purchases. (This will be a great opportunity to find some holiday gifts!) I've gone with three bottoms and six layerable tops and sweaters. The choices may seem a little dull, but I've stuck with pieces I know I'll wear. I'll rely on scarves to provide color and pattern, as they'll be most visible with outerwear. And I can always add a new "souvenir" scarf or sweater to the mix.
So, let's run through the items…
Paris Travel Wardrobe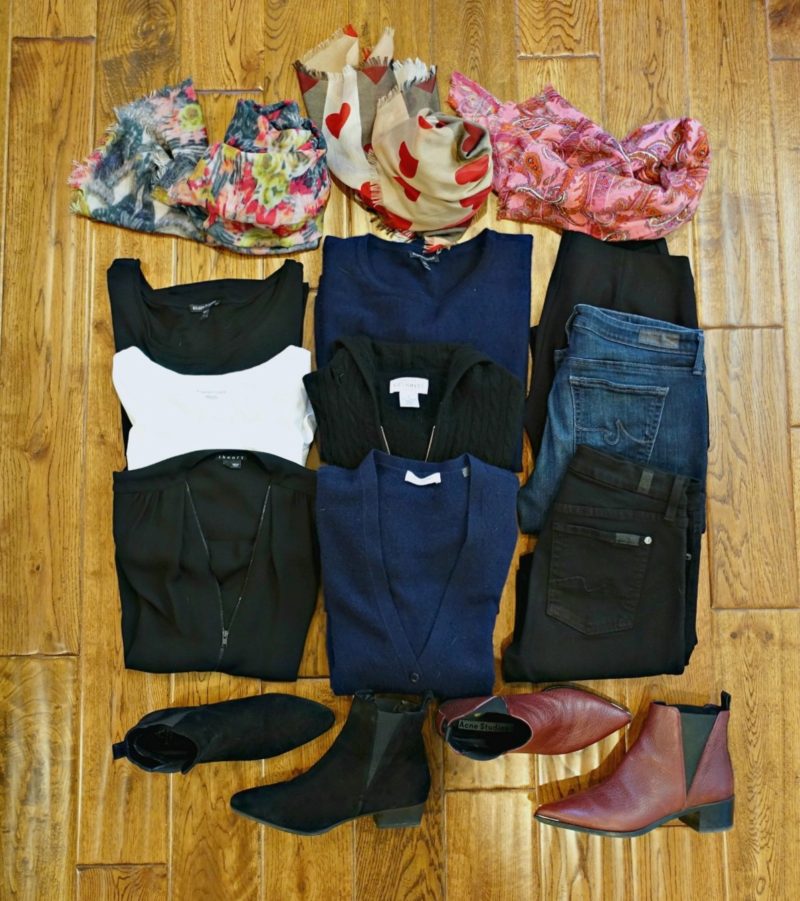 Shoes
I always start with shoes to build my travel wardrobe, but living where we do I don't have much in the way of "winter" footwear, at least not that's made for walking all day. After some deliberating, I decided to stick with two pairs of ankle boots, one of which I'll wear in transit. I want a backup pair of shoes in off-chance one gets soaked, and because I like to give my shoes a rest between hard wearings.
Layering Tees/Tops
Most of mine are a few seasons old, but here are some similar options:
Sweaters
Again, I've chosen pieces that I've had for a while and are in regular rotation during cooler months. I've linked to similar styles.
Pants
To keep things simple, I decided to stick with slim-leg pants.
Outerwear and Accessories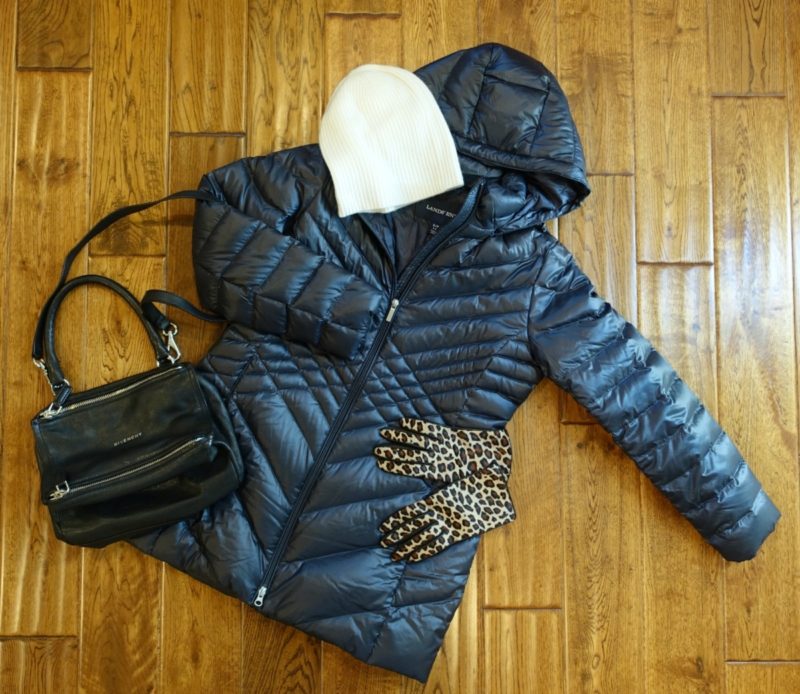 As always, I allow myself one or two "wild card" pieces that I'll select at the last moment based on weather and whim. Stay tuned…
Affiliate links in posts may generate commissions for unefemme.net. See my complete disclosure policy here.