Reds.
My obsession with red lipstick has only gained momentum in recent months. After trying many shades, all of which eventually turned pink on me, I've returned to the scene of my last successful ruby heist, Chanel Rouge Allure in "Incandescente." This one looks absolutely scary in the tube, and if applied full strength is a bit much for daytime.
Googling "how to wear red lipstick," I turned up this blog post from Garance Doré from last year, wherein she describes using her finger to press the color in.  That works brilliantly with this lipstick (which is highly pigmented), but if you don't want to get your fingers messy, just pressing right from the tube onto lips (as opposed to swiping) gives a more stain-like effect. I'm not one to employ a four-step application process, but I do need just a tiny bit of gloss on top for moisture. I'll also use some lip liner for definition on first application of the day, but don't bother with it after that.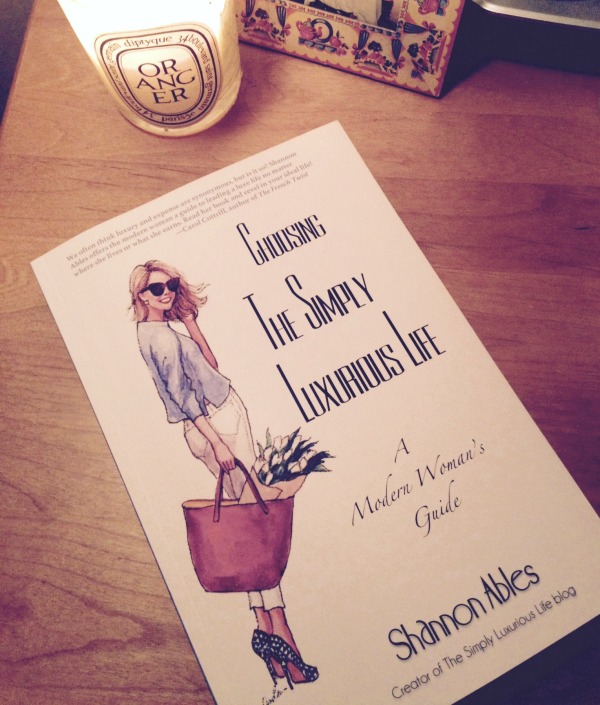 Reads.
Shannon Ables of The Simply Luxurious Life blog has written a book! She graciously offered to send me a copy which I received last week. While I've only had time to read a couple of chapters and skim a few more, I can say that if you love her blog, you will love this book. Don't we all need reminders from time to time to slow down, drop some of the multitasking, and just savor life? Choosing The Simply Luxurious Life by Shannon Ables is available in both paperback (great for gifts) and Kindle versions.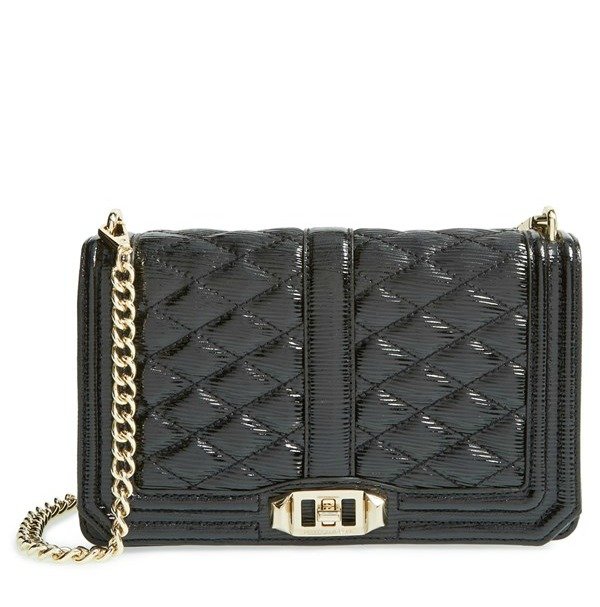 Rebecca Minkoff.

If you've loved the look of a Chanel "Boy" bag but don't happen to be an heiress, this "Love" bag from Rebecca Minkoff is a great look-for-less alternative. I examined this bag up close yesterday and was impressed with the style and construction. I also like her version of the bucket bag.
Reductions.
J.Crew – 40% off coats, hats, scarves and 30% off everything else, code GIVETHIS.
Eileen Fisher – 40-60% off select styles.
Ann Taylor – extra 60% off Sale styles
Halsbrook – up to 50% off (if you're looking for some wardrobe investment pieces that skew more timeless, this is worth checking out)
Net-a-Porter – up to 50% off (also Designer Clobber, some on the trendier side. Someone please buy this Alexander McQueen "Art Nouveau" silk scarf, I need it to quit tempting me!)
Nordstrom – check out the kate spade new york sale items for some great gifty things.
Rain.
By the time this post goes live, the big storm that's hit the Northwest should have made its way to LA. Our bathroom cabinets have dried out and have been treated with an anti-mildew paint, so we're holding a good thought that the smell will not return. In the meantime a monster vent fan has been installed in the ceiling, and the one in the shower replaced.
Do you wear red lipstick? If so do you have a favorite color and method of application?
Bon weekend!
Affiliate links in this post may generate commissions for unefemme.net. See complete disclosure policy here.
Affiliate links in posts may generate commissions for unefemme.net. See my complete disclosure policy here.