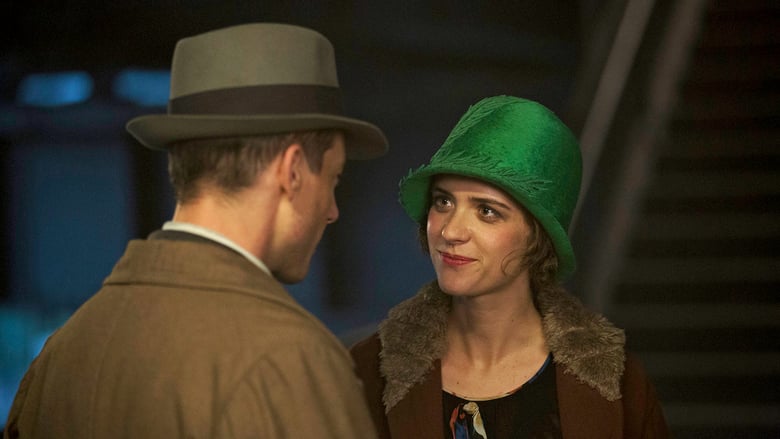 We've Been Watching…
We finished the Netflix series "Babylon Berlin" a few days ago, and I have not been able to stop thinking about it. Set in Berlin in 1929 during the Weimar Republic, it's part noir detective story, part political thriller, part period drama. From the Fritz Lang-esque opening credits, there's a dreamy surrealism to the whole thing, tempered with gritty reality. The sets, costumes and cinematography are all top-notch. All of the main characters are complex and (mostly) morally ambiguous at times.
And Volker Bruch as inspector Gereon Rath isn't too hard on the eyes, either.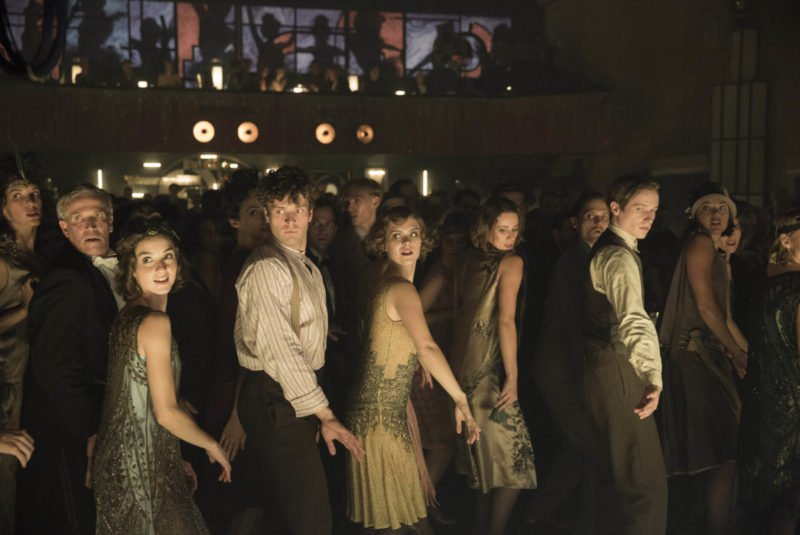 The nightclub scenes are hypnotic, like Cabaret on mild hallucinogens and lots of champagne. Here's a link to a video of one of the musical numbers. I'm not embedding on the blog as some of the costumes are not quite G-rated (definitely inspired by Josephine Baker…).
And there's even an appearance from Bryan Ferry, performing as a nightclub singer in one of the episodes.
And now I really want a cloche-style hat. The show is all in German with subtitles, just to warn you, but I think that adds to the mood. It's very compelling.
Have you watched Babylon Berlin? What did you think?
Goings-On At Home
Byron and Coco both had a follow-up echocardiogram yesterday. Their breed (Cavalier King Charles Spaniels) tends to be prone to heart problems (murmurs, valve disease and enlargement) as they age. About a year ago, Coco was showing some heart enlargement and high blood pressure, so the vet put her on a newish medication, Pimobendan. We noticed that she was more alert and perky within a few days of starting it, and her echocardiogram yesterday actually showed a slight reduction in her heart size, as well as reduced blood pressure. The vet was thrilled! Now Byron is showing some heart enlargement, so we're putting him on the same medication. They're both 12, and the vet thinks they're doing very well for their age.
The crew has finally finished most of the interior work and rebuilding our back stoop. I'll be taking some After photos this weekend! For the last few days though, we've been experiencing some weird electrical problems. The lights would periodically dim and flicker, and my washer and dryer would turn off and on randomly. I was worried that we had wiring problems until the guys working outside earlier in the week noticed that the wires from the transformer on the nearby utility pole were sparking randomly. We checked and the sparking coincided with our fluctuations inside. And then the next door neighbors confirmed that they'd been having the same problems. The utility company came out yesterday and found some bad connectors which they've replaced and now no more "ghosts in the machine."
The Shopbop Sale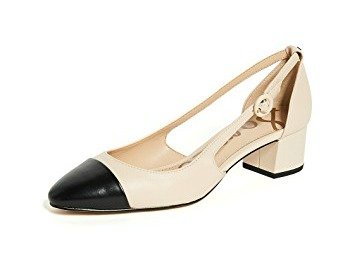 So I'll confess, Shopbop isn't usually my first stop when I'm shopping online. I suppose early on I associated them with trendy styles geared toward a younger demographic. But they actually carry a lot of brands that I normally wear, and I'll sometimes be reminded of that when I'm searching a particular style and find it there.
Right now they're having a "spend-more-save-more" sale, with up to 25% off.  Those Sam Edelman shoes above are a great look-alike option to the popular Chanel cap-toe pumps.
I purchased a White + Warren cashmere travel wrap scarf during one of the year-end sales, and the quality is exquisite. It will definitely be going with me on my next flight.
Plaid and check jackets are having a moment, and this one in mint green is a softer and more feminine take on the trend.
And just because, espadrille flats with a sushi design.
What have you been watching lately? Anything good to recommend?
Bon weekend!
Affiliate links in posts may generate commissions for unefemme.net. See my complete disclosure policy here.