We've had some intermittent rain here in Lyon, but that hasn't dampened our enjoyment of this city so far. We did a lot of walking yesterday, starting with the Roman ruins and the absolutely stunning Basilique Notre Dame de Fourviére. No, we didn't climb all of the stairs. We rode the St-Just funicular to the first stop and walked from there.
Basilique Notre Dame de Fourviére, Lyon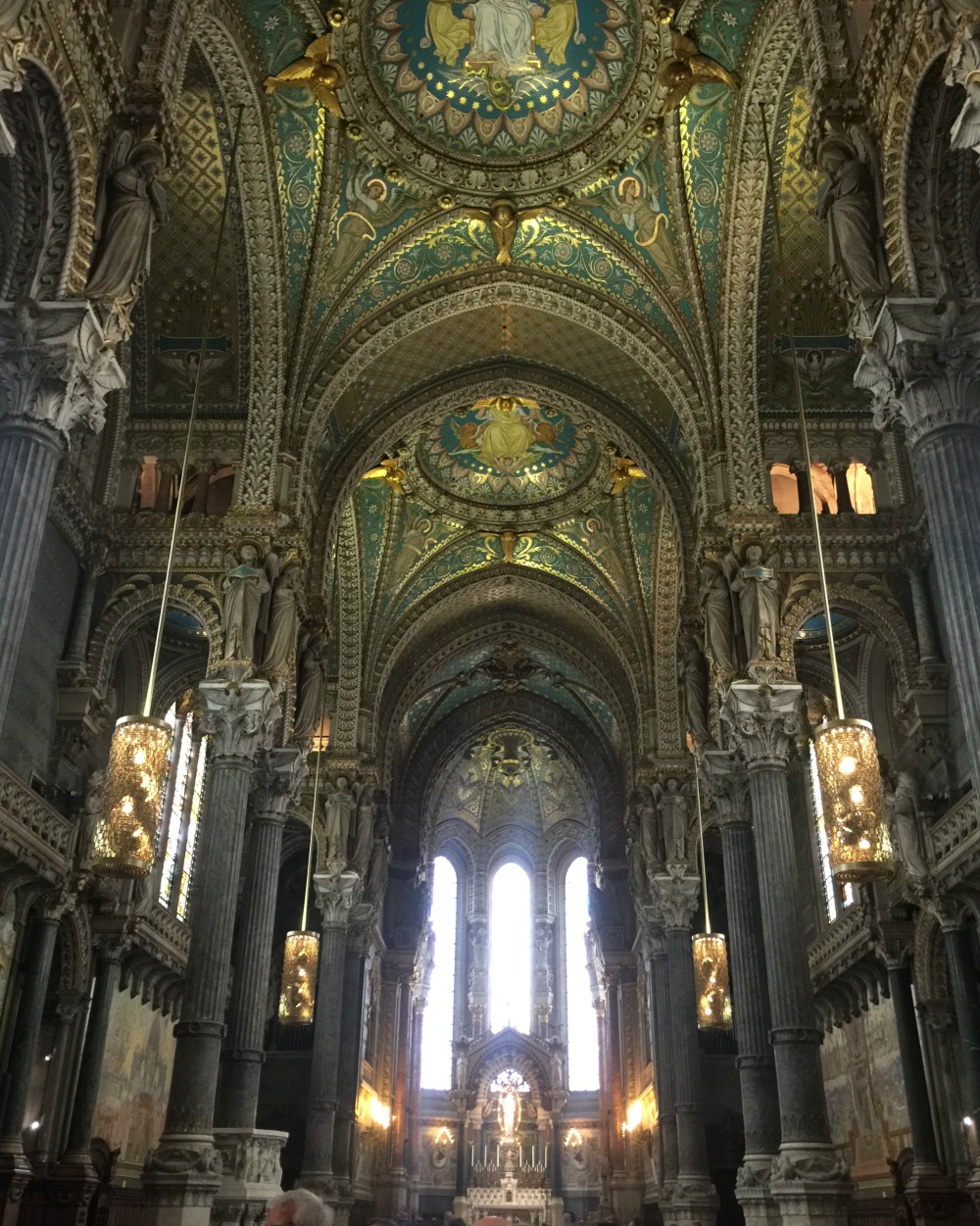 Though the current structure was built in the 19th century, this hill has been a sacred site for millenia. The mosaic work inside is breathtaking. If you have any time to spend in Lyon, this is a must-see!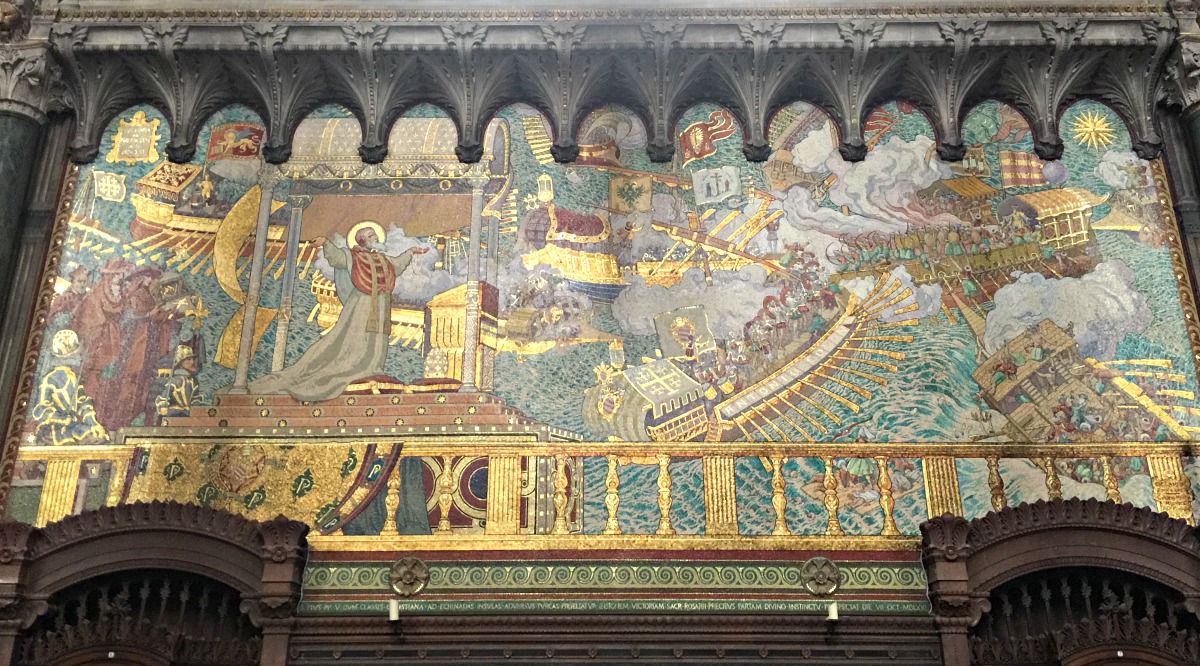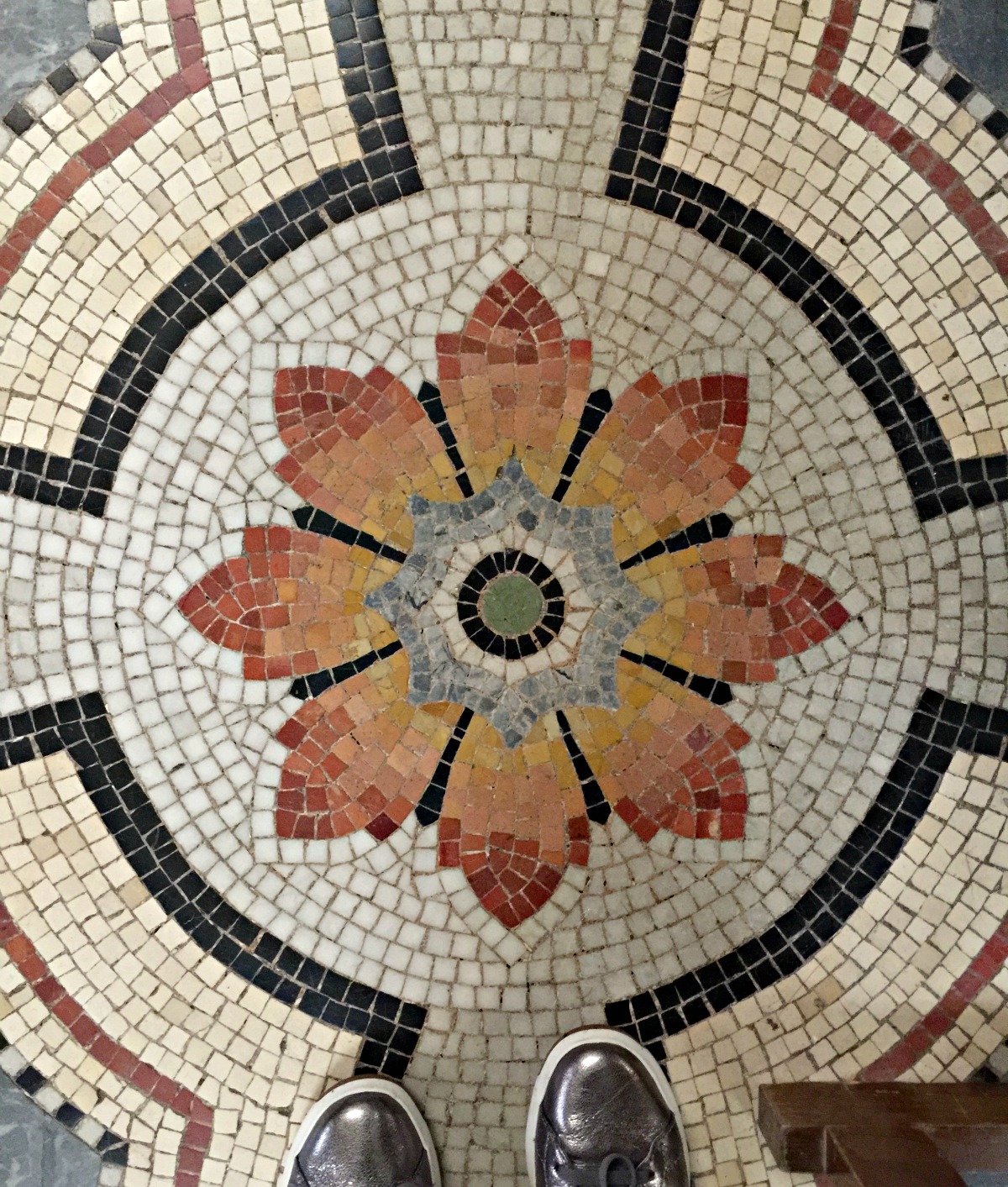 We walked back down the hill through gardens below the Basilique. I think le Monsieur snapped this as I was about to sneeze. I've been doing a lot of that, and picked up nasal spray at the pharmacie that's supposed to help. The weather's been warm but not hot during the day, and cools down at night. Lightweight layers are working well.
We enjoyed a leisurely lunch*, then spent a couple of hours at the Musée des Beaux-Arts. Another wonderful collection, including some favorite Impressionists.
We're off early this morning to see Les Halles de Lyon, and hopefully the textile and Lumiere museums. We passed some interesting-looking silk shops yesterday that I'd like to get back to as well.
*We've had some amazing meals so far! I'll be doing a recap of our recommended restaurants at the end of the trip.
À bientôt!
Affiliate links in posts may generate commissions for unefemme.net. See my complete disclosure policy here.