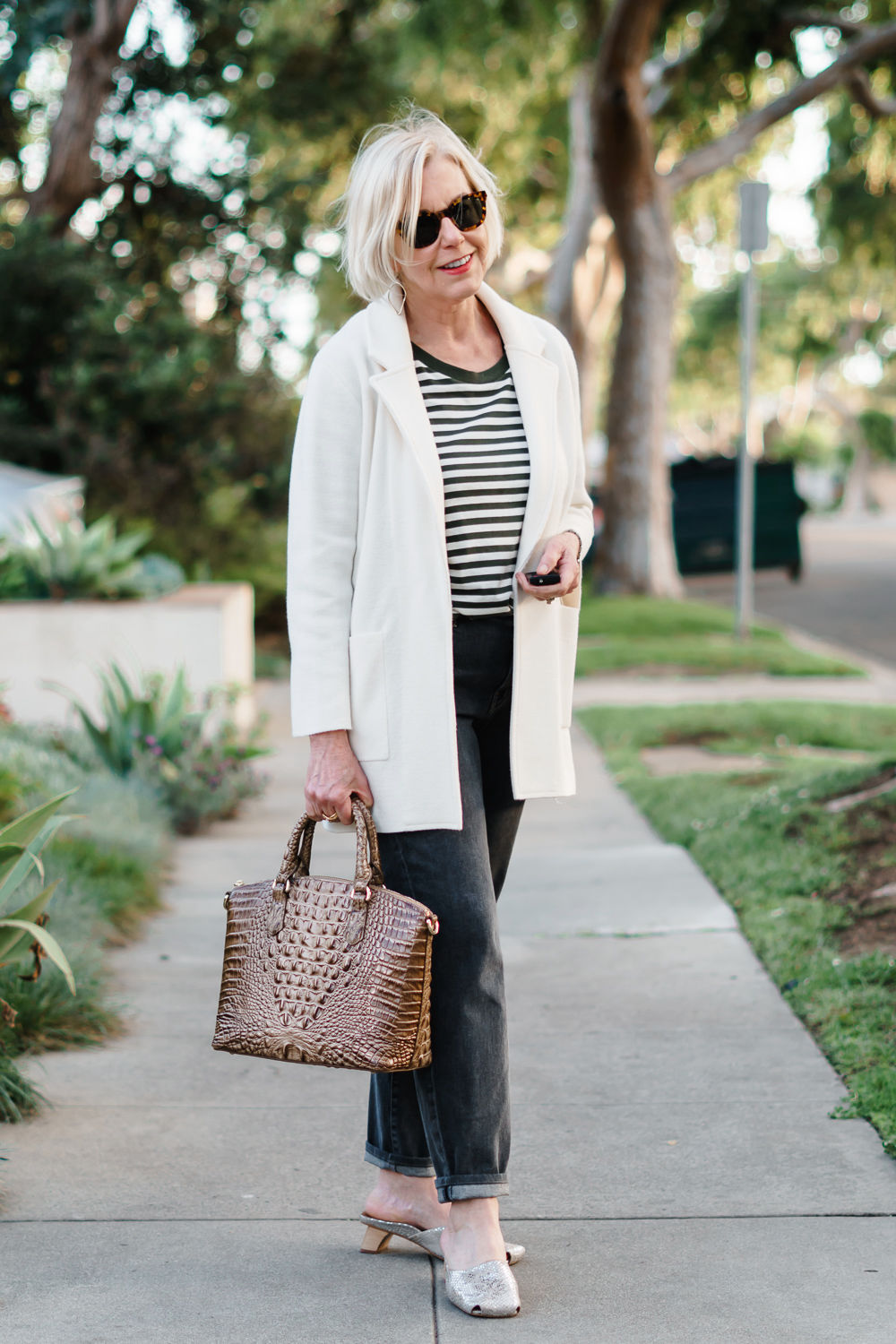 Still Sweater Weather…
Spring has been playing it coy lately…she teases us with a few warm, sunny days, then turns chilly and withdraws. Experience has taught me that this dance will last for the next several weeks, so I'm not putting away my sweaters just yet.
But dark, winter colors are feeling too heavy, so I'm trying to lighten things up where I can. I was so happy when this sweater-blazer was finally offered in Ivory. It's a little lighter than the "coatigan," but still warm enough. I've been throwing it on over just about everything lately. (I'm wearing the Small.)
News & Views
Some good news: my oral surgeon has given the green light for the permanent crown to go over my implant (front tooth). I've been wearing a temporary "appliance" (like a retainer) since the tooth was pulled in August, and will be VERY glad to be done with it.
We've Been Watching…
"Shrill" on Hulu. I really enjoyed this, and thought it was very well done. I haven't read Lindy West's book (which it's based on), but this makes me want to.
"Hanna" on Amazon Prime. It's sort of a "Bourne Identity" theme, except with a teenage girl as the protagonist. (There was a movie version a few years ago, but I didn't see it.) Fun to see Mirielle Enos and Joel Kinnaman working together again (though this time as antagonists rather than partners as they were in "The Killing").
Have you watched any interesting series or movies lately?
Affiliate links in posts may generate commissions for unefemme.net. See my complete disclosure policy here.