Climate Control…
Every summer I am driven absolutely bonkers by people and businesses that insist on keeping their air conditioning set to "meat locker" levels. While I don't argue that a/c can be a blessing on the hottest days, there's nothing comfortable about a cold draft blowing down on the back of one's neck for an extended period. (Perhaps I'm in the minority, but I run cold and am sensitive to sudden fluctuations in temperature.)
The best solution I've found for indoor/outdoor comfort is a loose, breathable top with sleeves. I'm especially fond of linen, but a lightweight cotton works too. I have a couple of Easy White Shirts that are summer wardrobe workhorses, but am keeping an eye out for some other styles and colors. Above, a pretty blue tunic that would probably be just as versatile. (Plus option.) Just roll the sleeves up a turn or two when you go out in the heat.
Versatile Linen Shirts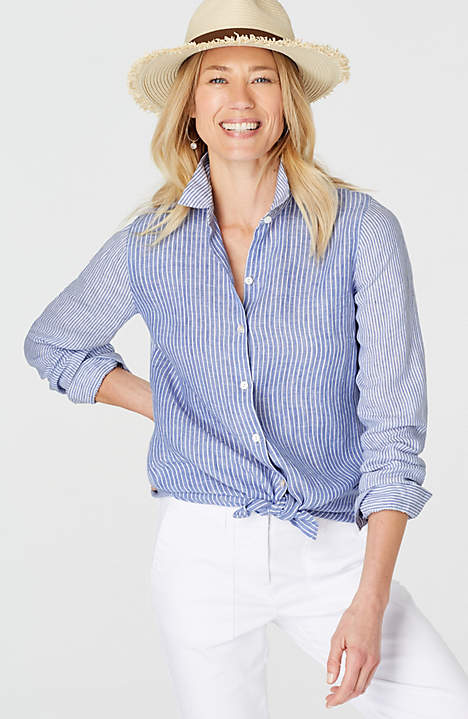 This blue and white striped linen shirt is offered in Misses, Petites, Plus, and Tall sizes.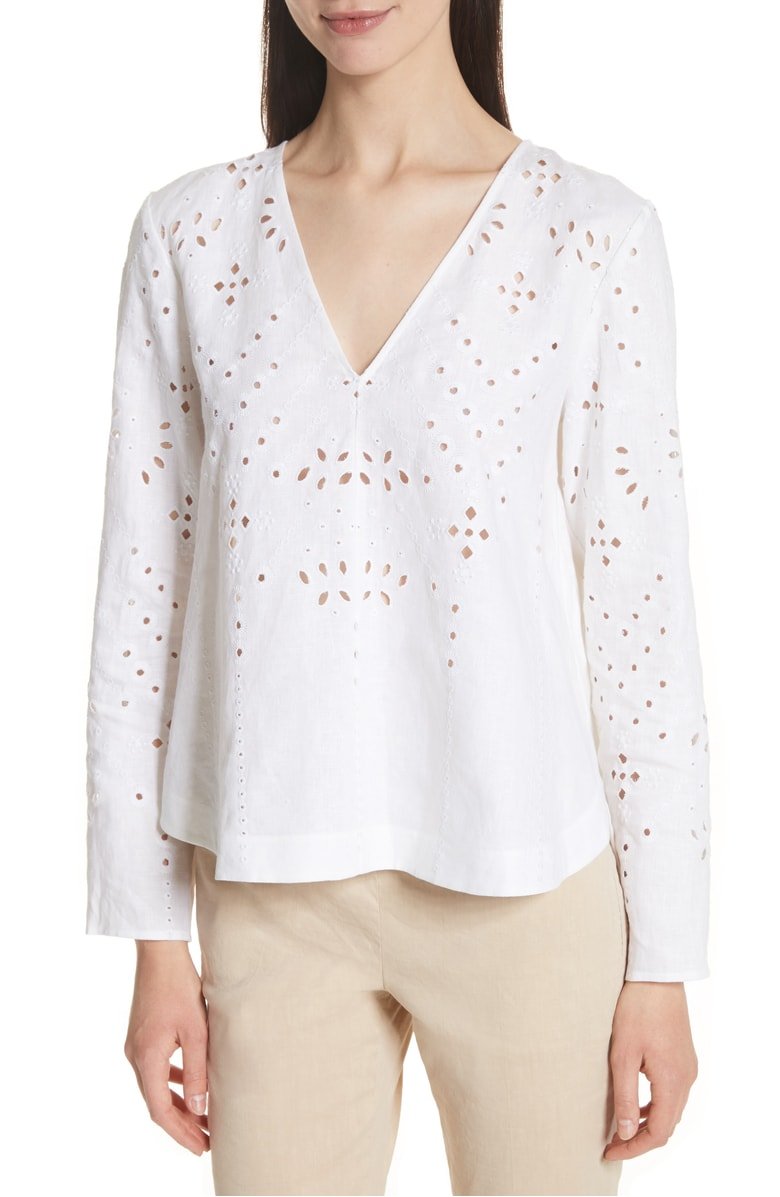 I like the set-in sleeves on this top, and the eyelet detail isn't too twee. It's on sale too.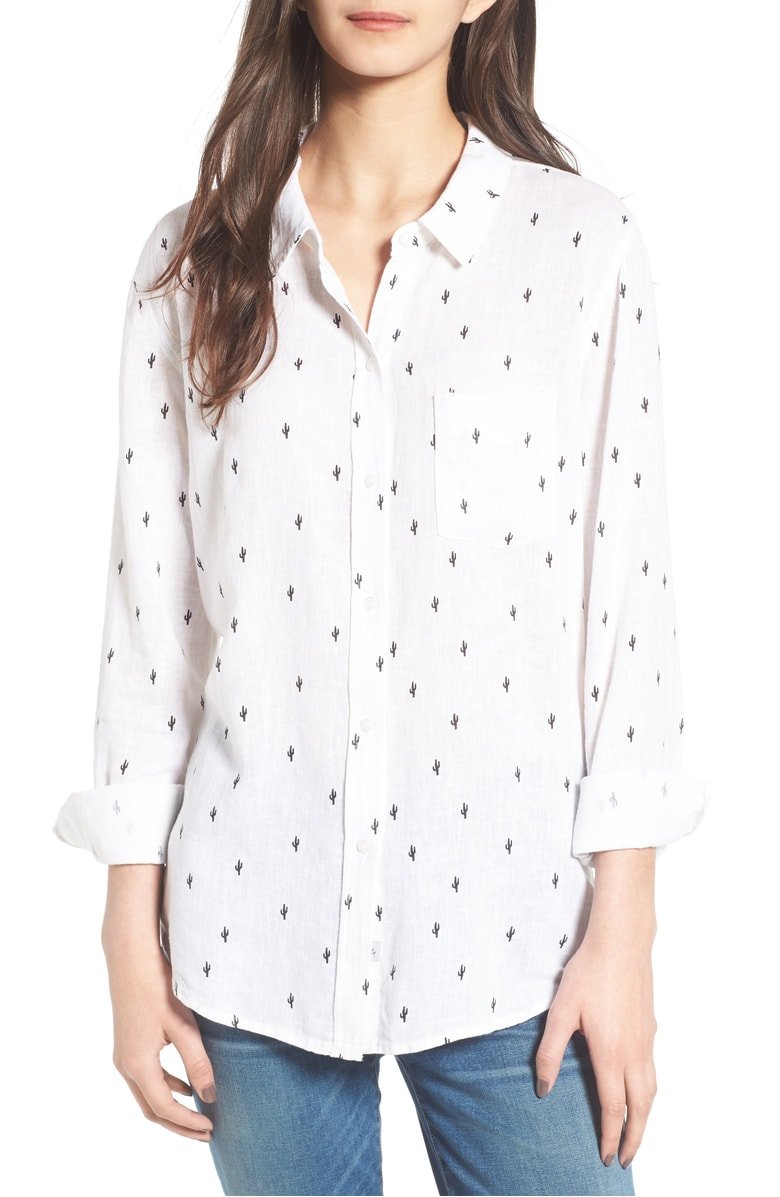 Here's a fun little cactus print. The nice thing about a button front is that you can also wear it open over a tee or tank, and just remove if you get too warm.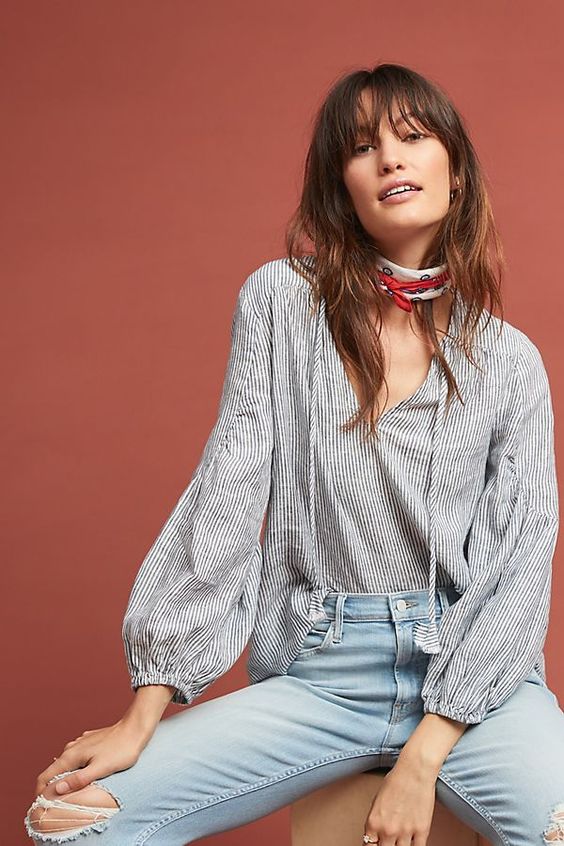 If your style leans a little more Boho, this is a nice option with a Jane Birkin-esque vibe.
I don't worry about linen looking rumpled, but rather embrace its nature. I'll often "broomstick" my fuller linen shirts to make the creases look intentional.
How do you deal with fluctuating summer temperatures?
Please note: If you're not reading this post at https://unefemmenet.wpengine.com, please click link to read where originally posted.
Affiliate links in posts may generate commissions for unefemme.net. See my complete disclosure policy here.