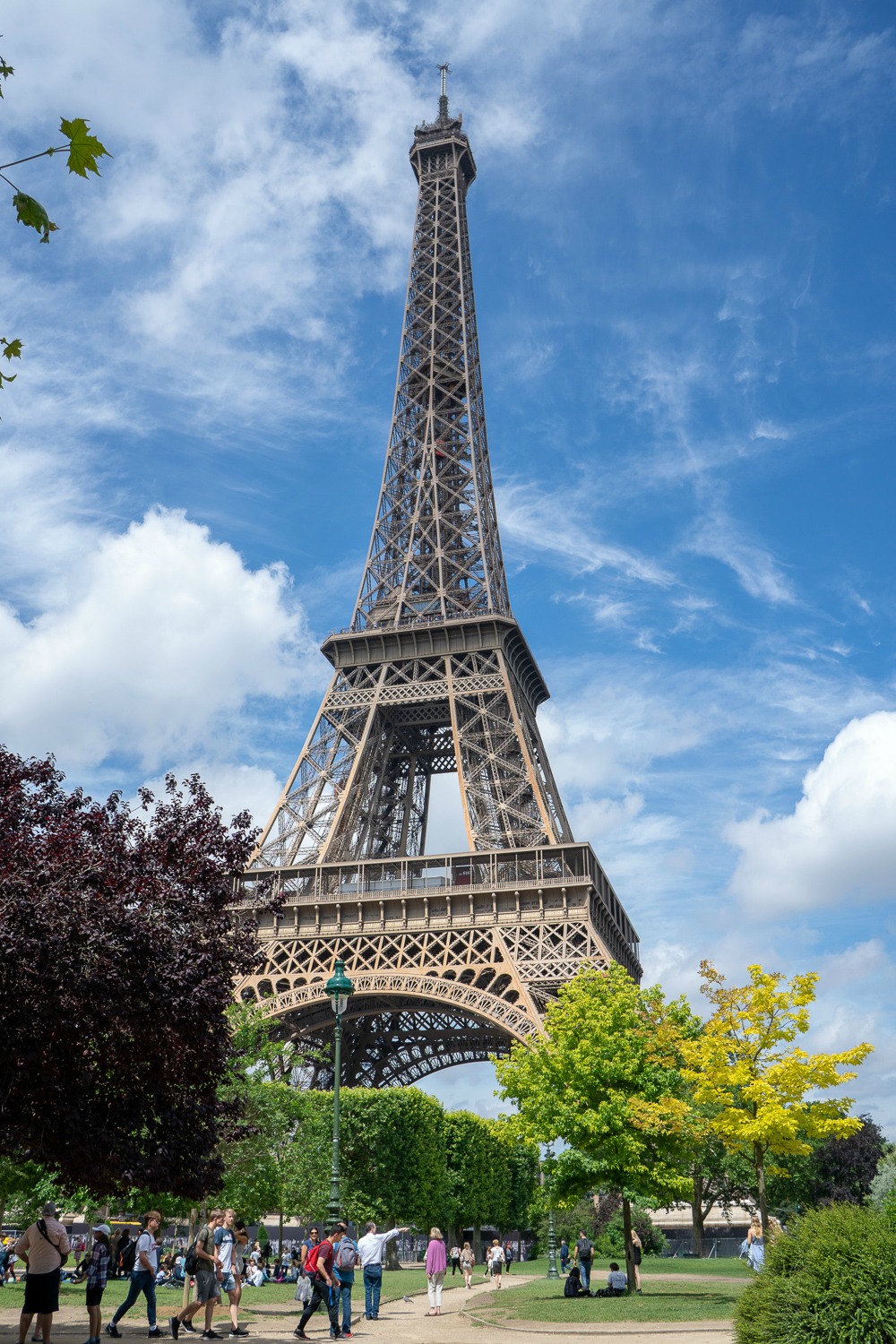 Les soldes are now officially underway in France. They have strict and complex rules about when and how merchandise can be discounted, and there are two big Sale windows each year…one in January-February to clear out winter merchandise and now through August 7th for summer items. If you're in France during either of these periods, you can find some nice discounts in the shops.
But many retailers have found ways to reduce prices on selected items outside of the allowed windows…they'll have "special promotions" on certain items or certain days. Keep your eyes peeled when shopping and you might find some unexpected savings at any time of the year.
Please note: If you're not reading this post at https://unefemmenet.wpengine.com, please click link to read where originally posted.
Not On Sale, But…
In addition to the waxed cotton moto jacket, Eileen Fisher has also brought back the coated jeans. They're a great alternative to leather pants. I'd passed on these the first time around because I found them a bit rubbery feeling, but the updated version is an improvement. As with the jacket, the waxed coating is a little bit softer and more subtle, which I like. They're also a bit less snug on the lower leg, also an improvement IMO. Available in Misses, Petites and Plus sizes.
It's Always Something…
I feel as though I'm finally caught up with some projects and correspondence after our trip, even with a couple of unexpected "glitches." For starters, our internet was out for several days beginning last Thursday. Not a catastrophe, (we still had our phones for email, etc.) but an inconvenience for sure. Service was finally restored Monday afternoon. Then on Tuesday as I was flossing my teeth after lunch, one of my crowns popped off. Fortunately nothing had broken, and the dentist was able to see me right away to cement it back in, but it meant another couple of hours out of the day that I'd planned to use for other projects.
And the week after next, I get to start the fun – NOT – process of replacing one of my front teeth with an implant. (The root was damaged when I was a kid by a wayward permanent canine tooth that went drifting. In the past couple of years, the root and bone have both receded to the point that it's begun causing problems.) First step: deciding what kind of temporary will work, and getting impressions. The whole process with the implant will take several months.
In The Plus Column…
Still, I did get a bit more organization done in my closet this week (no, it's not done yet). Call me compulsive, but once I clear out and tidy up a space, I keep going back to admire it. Do you do that?
And I finally got around to ordering replacement drapes for our bedroom. As one of our neighbors has a motion sensor floodlight that seems to be set to lighthouse-level brightness and gets triggered multiple times per night, we opted for the blackout lining.
I've actually started and fizzled out on Weight Watchers a few times already this year. It's not hard to do the tracking, but I kept finding I was hungry all the time and wasn't really seeing results. My friend Karen has been raving for months about a program called Faster Way To Fat Loss, so I signed up for the session that began June 18. I'm finding it relatively easy, and even though I've been ignoring the recommended workouts and doing my own, I'm already seeing some results. I don't just want to drop a few pounds, I want to build/maintain lean body mass, which this program claims to do. Have any of you tried it? What did you think?
Summer Sales
So we have plenty of sales going in advance of the July 4th holiday. If your summer wardrobe has some missing pieces or needs items replaced, it's a good time to shop.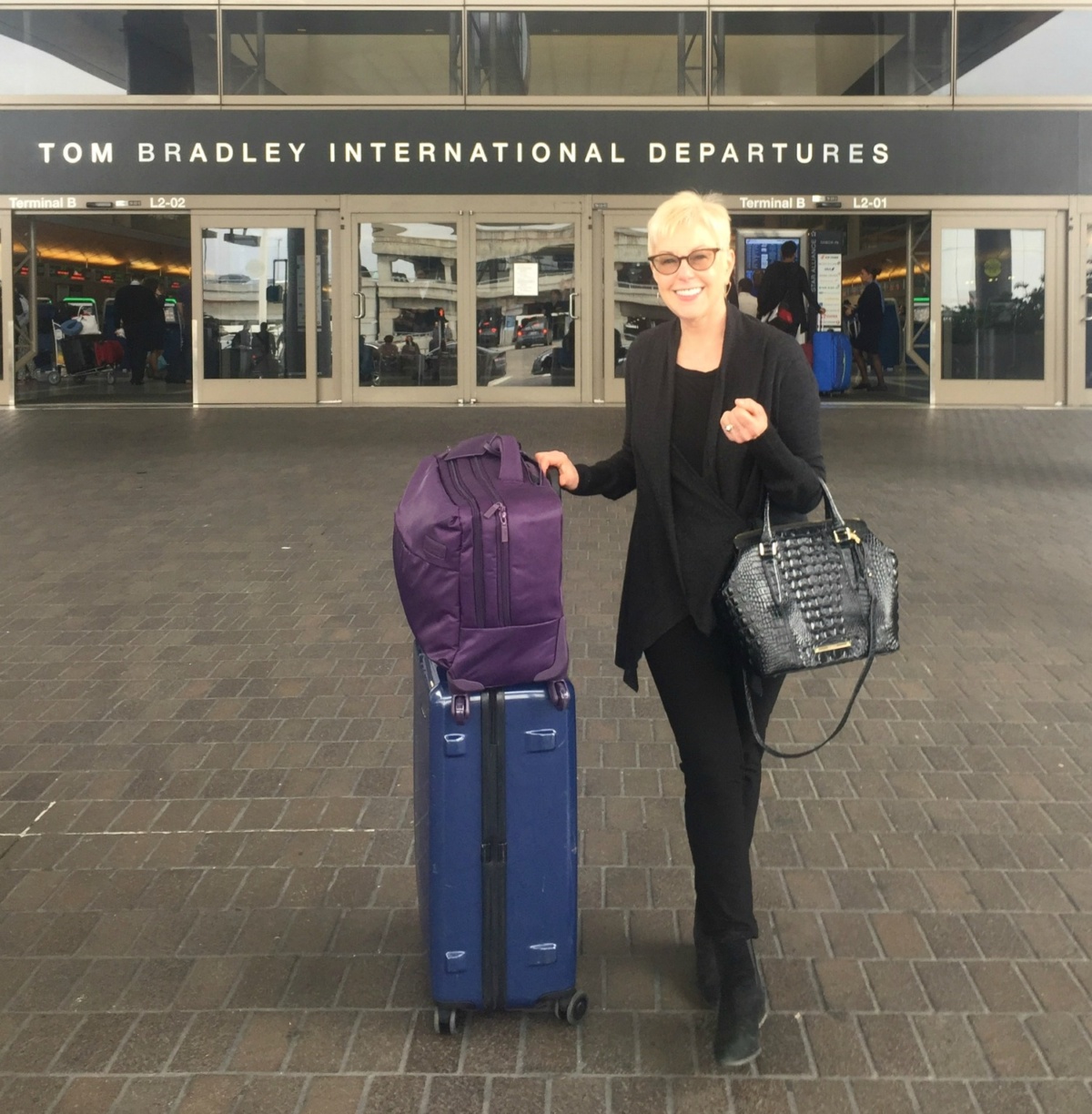 The Vince tie cardigan I'm wearing here is on sale, and an additional 25% off with code SUMMER18. This is an excellent travel piece, and offered in two colors.
Ann Taylor: 50% off your purchase with code SUMMERSTYLE.
Anthropologie: extra 25% off Sale items.
Bloomingdales: 30-50% off selected items.
Chico's: 40% off entire purchase with code 69579.
Eileen Fisher: up to 50% off.
J.Jill: extra 30% off all sale styles.
Lands' End: 50% off swimwear and water shoes, 30% off other full-price styles.
Mansur Gavriel: shoe sale!!
Net-a-Porter: clearance up to 70% off.
Neiman Marcus: Last Call sale, up to 70% off.
Saks: designer sale, up to 60% off.
Talbot's: Red Hanger markdowns, 40% off one, 50% off two or more.
Vince: extra 25% off sale items with code SUMMER18
And put a pin in your calendar; the Nordstrom Anniversary Sale starts July 12 for cardholders, and July 20 for everyone. I'll be posting some of my updated shopping strategies prior to the sale, and will share my picks once the sale starts.
Bon weekend! 
Please note: If you're not reading this post at https://unefemmenet.wpengine.com, please click link to read where originally posted.
Affiliate links in posts may generate commissions for unefemme.net. See my complete disclosure policy here.