Shopping The Sales In Paris & London
Though we didn't plan it that way, we happened to be in Paris for the start of les soldes, the semi-annual sales. These are a big deal in France, as the government restricts the frequency and types of markdowns that retailers can offer.
Just a note: those of you who subscribe to my posts via email may be getting a "suspicious link" warning. It IS safe to click the link. I have my tech team working on some backend fixes that should eliminate the warning. In the meantime, you can also add info (at) unefemme.net as a "preferred" or "safe" sender in your email settings, and that should remove the warning.
Shopping Les Soldes In Paris
I might have been more enthusiastic about shopping the summer sales in Paris had it not been for the heat. We weren't as inclined to explore on foot, and many smaller shops are not air-conditioned. I also held back because I knew I'd be having a color and style analysis with Red Leopard in London. (Look for full details in Monday's post!) Le Monsieur managed to find a couple of lightweight linen knit shirts in the sales that he was quite pleased with.
But I did have some luck at Clergerie on rue Cherche-Midi. They still had my size in those red sandals with the gold heels, which were marked down by 50%. I've tried to find them online here, but so far have only found the style in black. I love that gold heel and they're quite comfortable (heel is 1-3/4″).
Some of you have asked to see the heel detail; here it is from the back.
If you plan to visit Paris during les soldes, be aware that even at the beginning of the sales, stock is limited. Not all sizes or colors may be available. These are basically clearance sales for the current season. Be focused and discriminating, but keep an open mind. Don't be afraid to try brands that you're unfamiliar with, or that aren't usually your style. You may come across a hidden gem or two. Also be aware that markdowns will increase as the sale period progresses.
Summer Sales In London
Sales were also in full swing in London, so once armed with my color palette and style direction, I managed to find a couple of things that worked.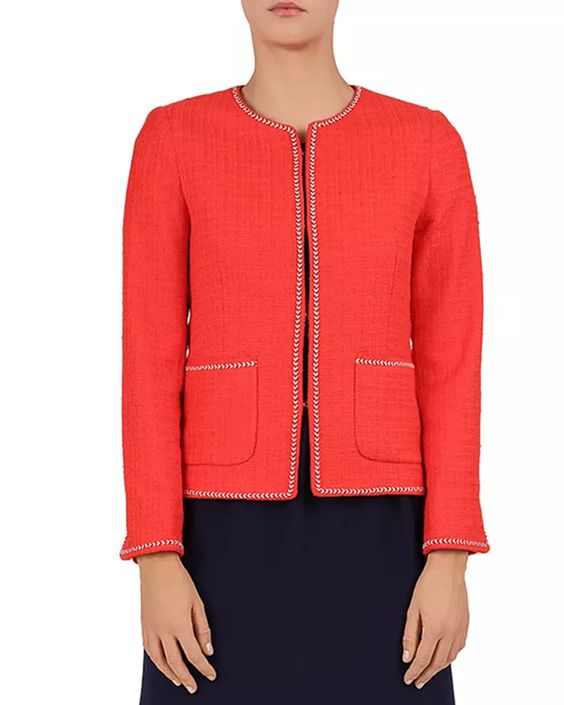 My color analysis confirmed that warm and coral reds are among my best colors. So when I spotted this jacket on the sale rack at Gerard Darel, I made a beeline. It was one size larger than what I usually wear. "It's the last one, unfortunately," the sales associate told me. "But this has been running a little small, so you might want to try it on anyway." I did, and it was a perfect fit, except for the length of the sleeves, which I'm having shortened. This jacket looks great with jeans!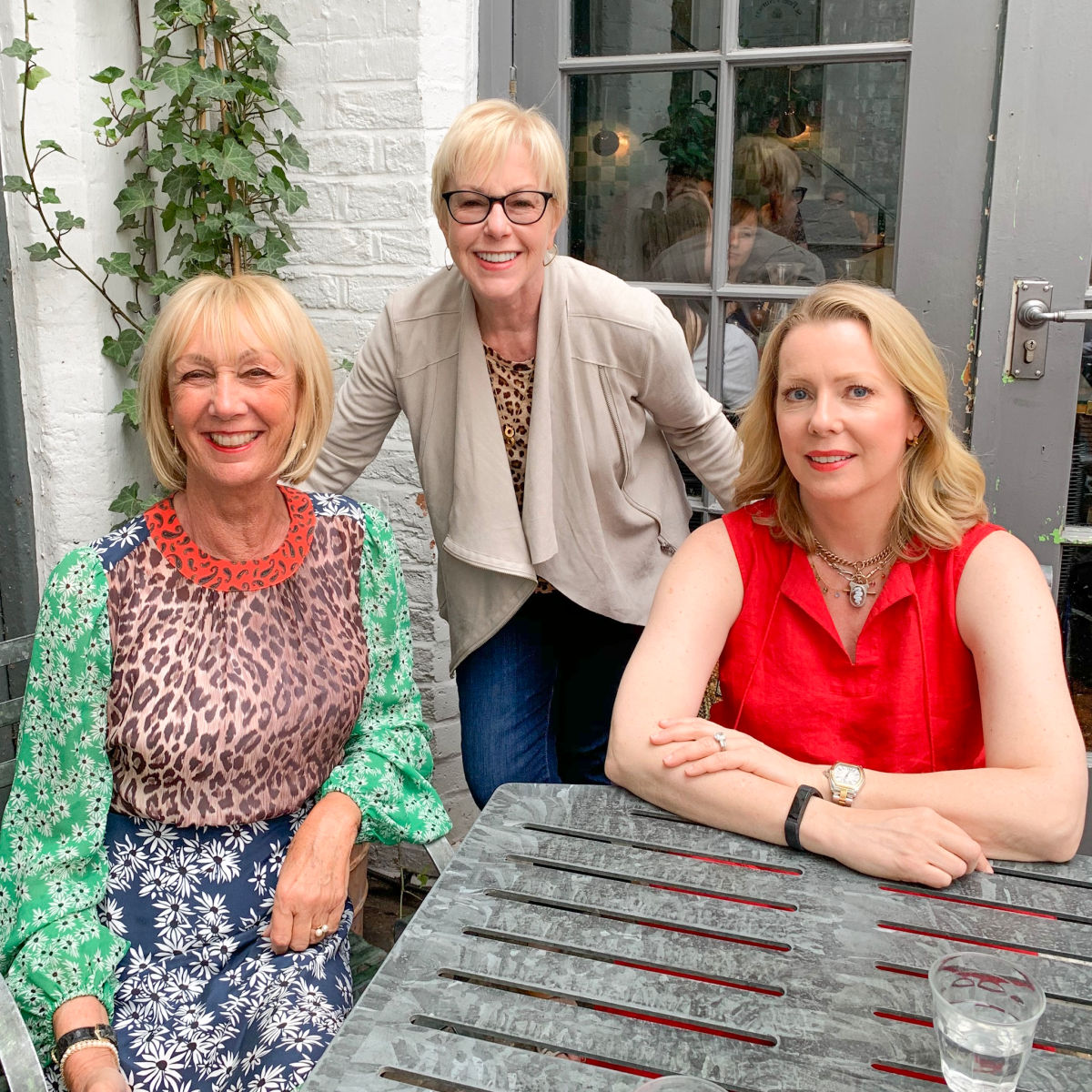 On our last full day in London, I met up for lunch with Greetje (No Fear of Fashion) and Lisa (The Sequinist). Both of these women love to wear color! We had a fabulous time catching up over lunch. Afterward, we perused some of the shops in Notting Hill, and I lucked into…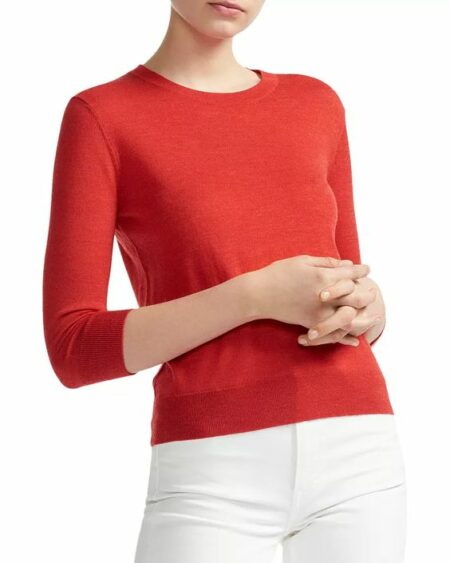 This gorgeous lightweight wool sweater from Maje, marked down 50%. Also in my color palette and another perfect fit in a 2/Medium! While both of these pieces are available here, being French brands they were slightly less in the UK, especially after the VAT refunds.
There are quite a few summer sales going on here as well!
Anthropologie – extra 50% off sale
Black Co. – Summer Sale, up to 70% off luxury accessories
Bloomingdale's – July 4th sale, extra 50% off clearance
Chico's – Summer Sale
J Jill – extra 50% off sale linen, extra 40% off other sale styles.
Lands' End – 40% off full-priced styles, code COAST pin 4825
Neiman Marcus – Last Call Summer Sale, up to 75% off
Talbot's – 40% off 1 item, 50% off 2 or more
Addendum: yes, we've had a couple of large earthquakes here in Southern California in the last two days. Thank you to those of you who have reached out. We are fine. We certainly felt them, but had no damage. And the dogs were unruffled. 😉 🐾
Stay in touch
Sign up to be notified of new posts and updates from une femme d'un certain âge.