I love Paris in the springtime…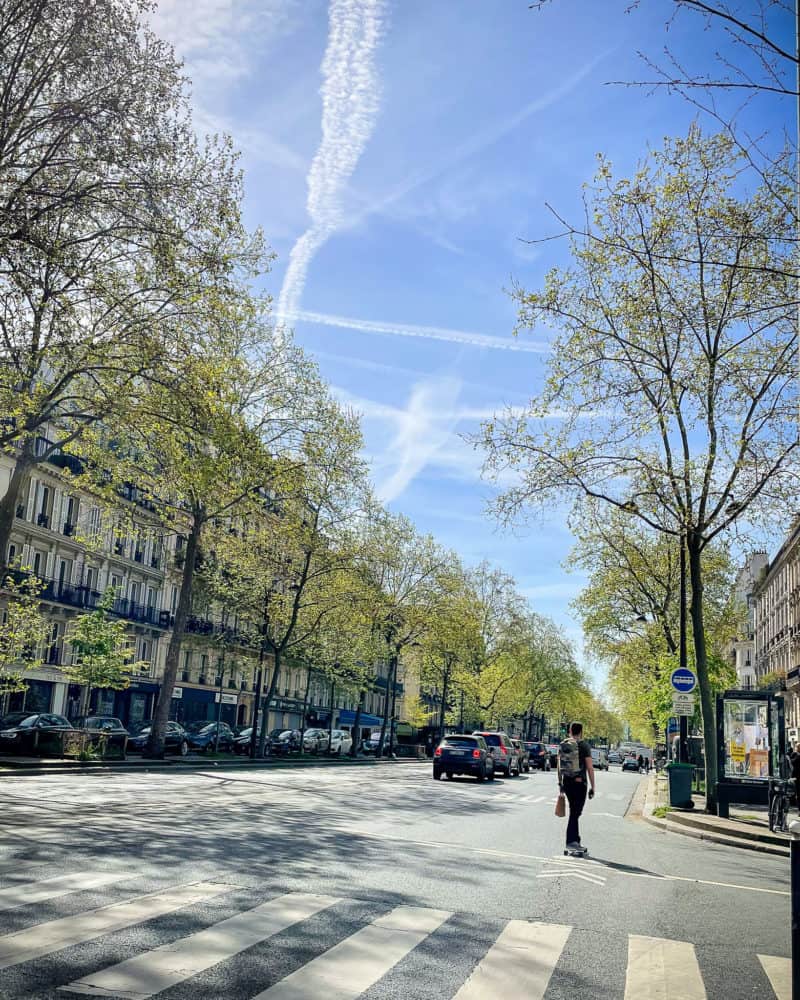 After two mostly rainy days in Épernay, we returned to find a gloriously sunny Paris. It was even warm enough that I was finally able to shed my down coat during the daytime.
A sunny spring day in Paris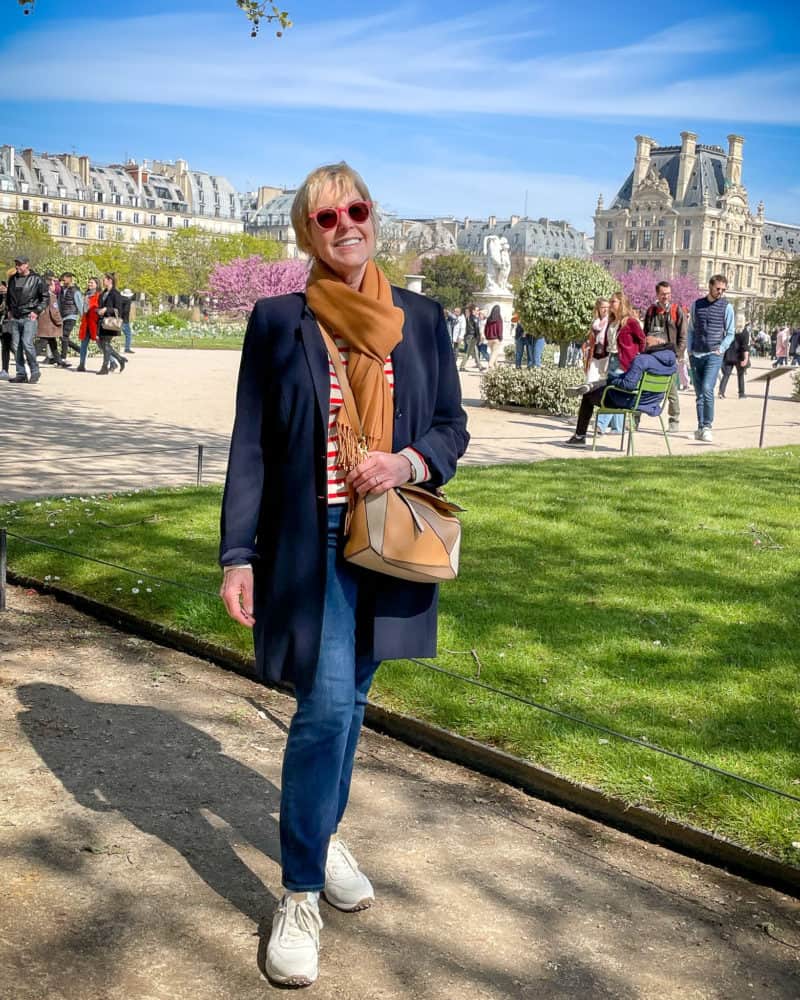 My long jacket is several years old. The lightweight striped sweater is from Comptoir des Cotonniers (more about this French brand soon). Here's a similar one in Misses / Plus.
I wanted to do a bit of retail reconnaissance for you (look for a post soon) so we started out in the Marais, where most of the shops are open on Sundays. In other parts of Paris, it's hit and miss.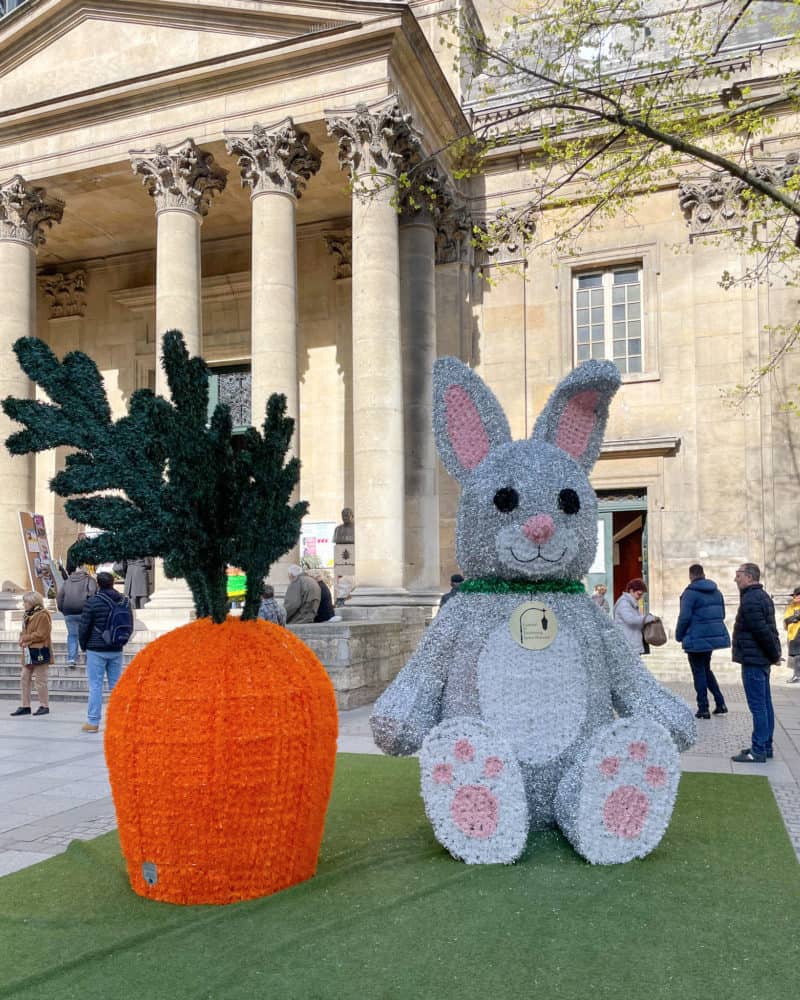 Paris is in full "Paques" (Easter) mode. It was Palm Sunday so the churches were lively.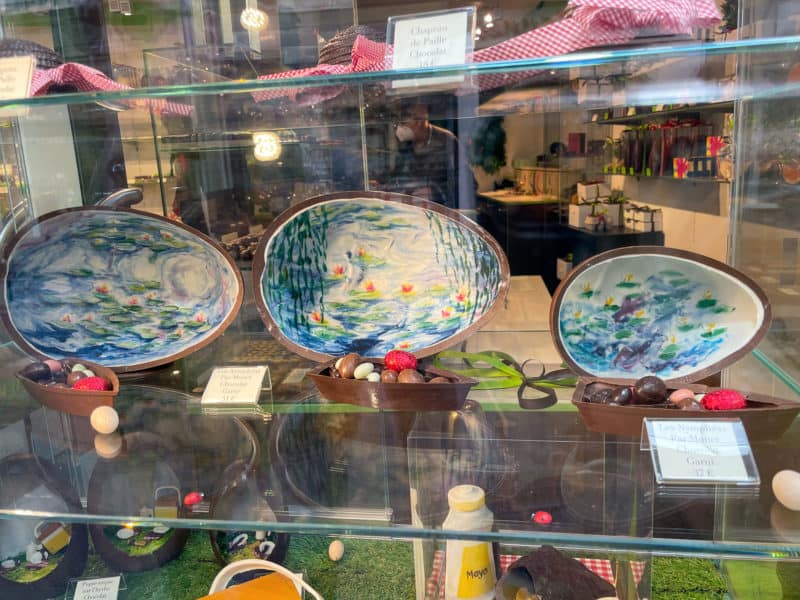 Chocolate eggs painted inside like Monet's water lilies…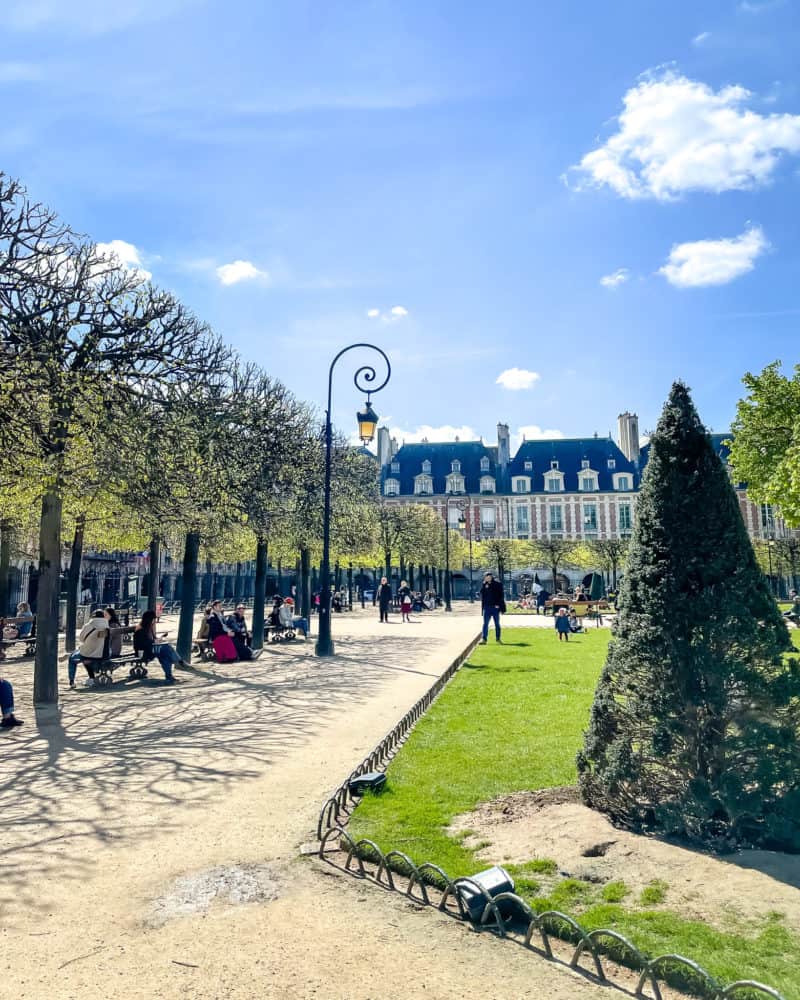 The parks were packed too! Everyone was out enjoying the sunshine. Above, Place des Vosges in the Marais. The light through the new green leaves is just magical!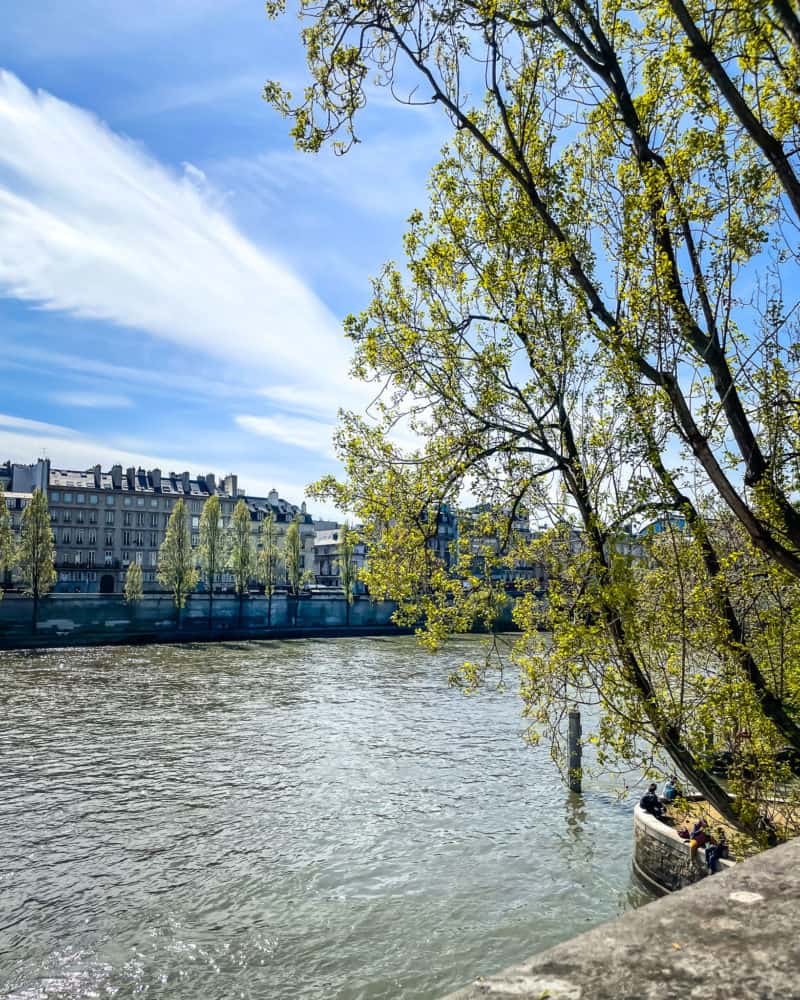 The Marais was so crowded that after a couple of hours we'd had enough and headed over to my favorite area, St. Germain. It was also busy, but not quite as cheek-to-jowl. We're still masking in stores and in crowded spaces.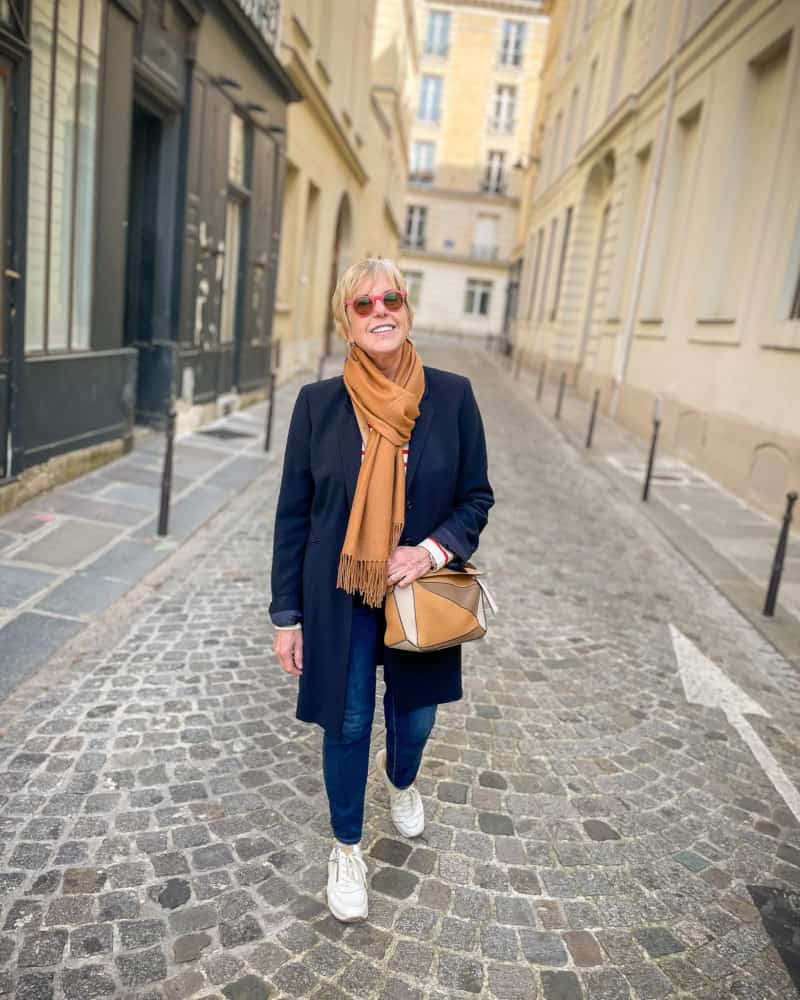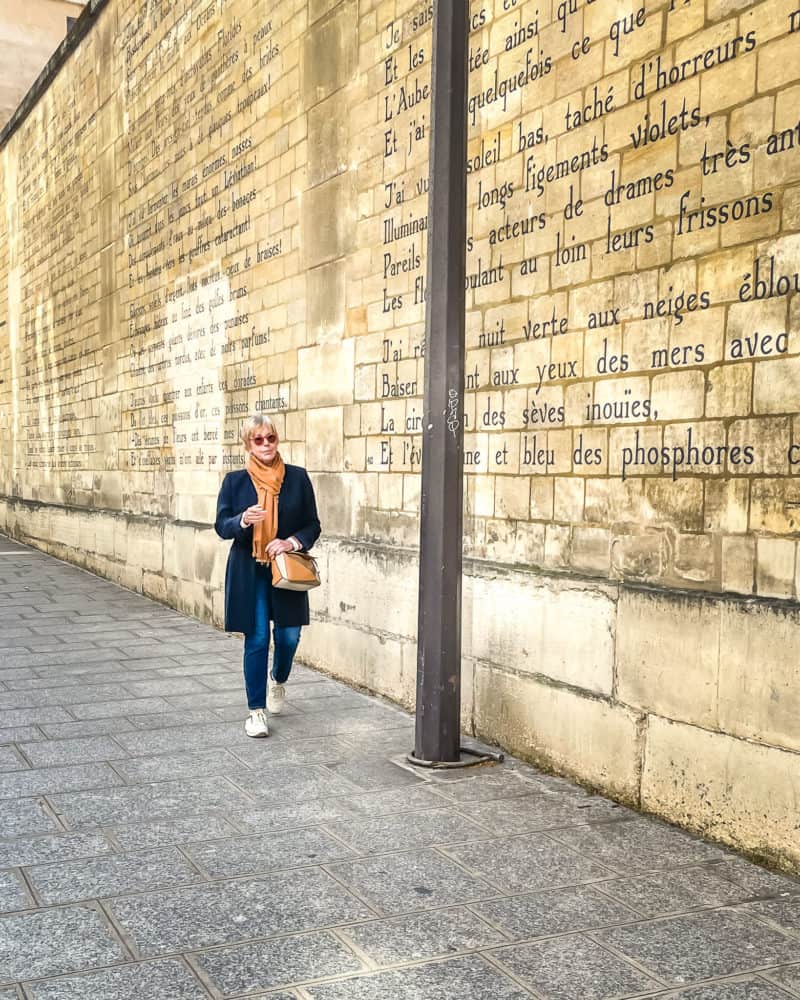 After dinner at one of our favorites, le Comptoir, we walked back along the Seine to our apartment …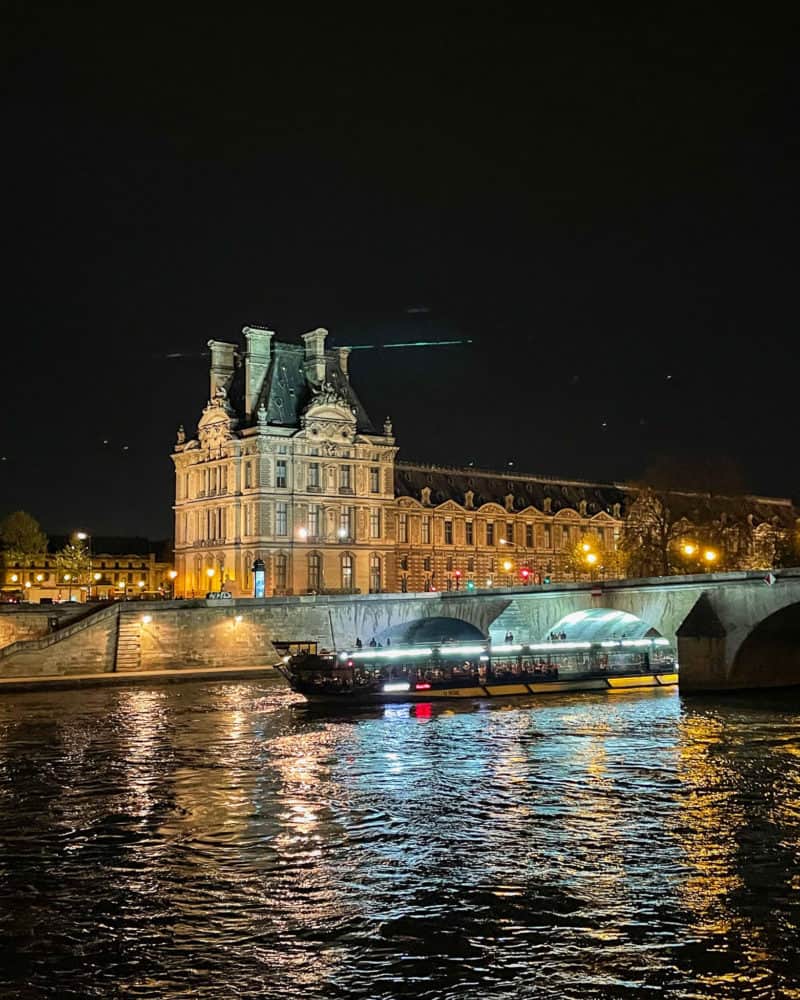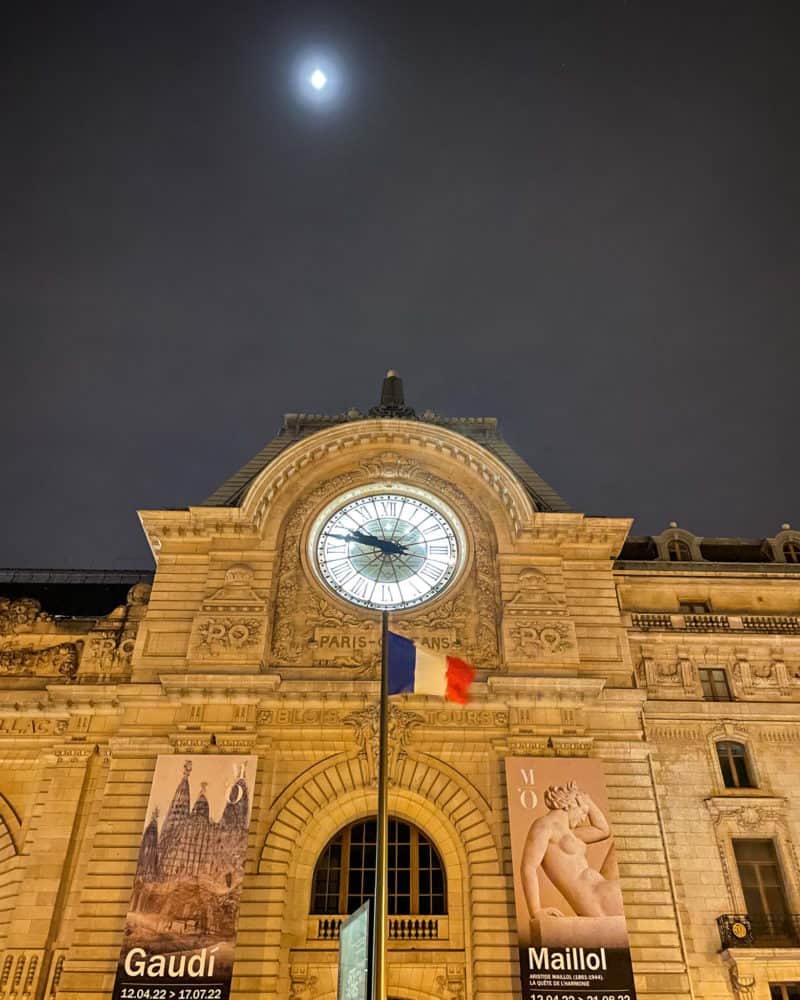 Stopping for a few minutes to enjoy our favorite light show…
All in all, just about a perfect Paris day.
For those of you asking about restaurants and accommodations, I'll be sharing a list of our favorites at the end of our trip. You can also read more about the hotels where we've stayed (and recommend) HERE.
Stay in touch
Sign up to be notified of new posts and updates from une femme d'un certain âge.