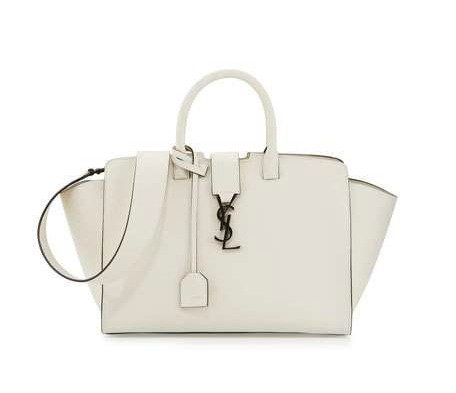 So I have to admit that I've been crushing on white bags lately. They may not be the most practical choice, but wow, do they brighten up an outfit! The Saint Laurent bag, above, is simply gorgeous with the black piping and hardware.
This one is also quite good-looking, and more budget-friendly.
Here's the same Cuyana tote that I have, but in a cream color. And you can have this one monogrammed with your own initials…
As many of you have mentioned that toiletries and cosmetics are your biggest challenge when packing, I'm always on the lookout for travel-friendly cosmetics options. My Giorgio Armani CC Cream is packaged in a tube that's small enough to easily fit into my TSA-approved liquids bag, but for those who prefer more coverage, here are options…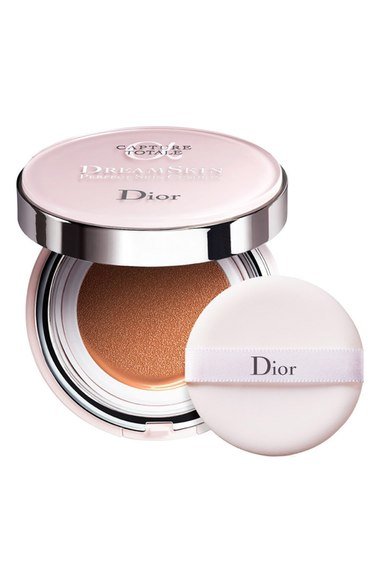 I tried this Dior Capture Totale Dreamskin cushion foundation with SPF 50 last week and really liked it. It goes on sheer, though the Sales Associate told me you can build the coverage. For travelers: no it does not count as liquid, and you can carry in your purse and touch up as you need. The price includes one refill, and after that you can purchase refills separately. It claims to have skin restorative properties, but what I liked best was the sunscreen formula: lots of those mineral/barrier ingredients (zinc oxide and titanium dioxide) that my dermatologist recommends.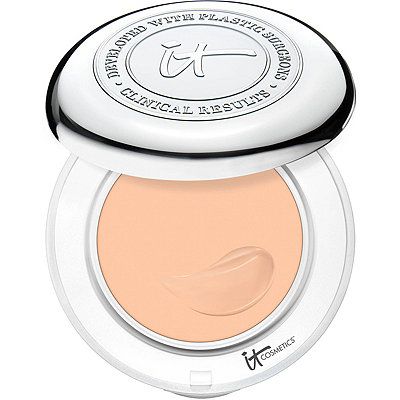 For those who prefer more full coverage from the get-go, you might want to give this one a try. It's a cream compact foundation that can be applied either with a sponge or buffed in with a brush. The SPF 50 is provided by zinc oxide and titanium dioxide. I tried this yesterday; it goes on smoothly and does not look cakey. Again, this will not count against your TSA liquids allotment and can be carried in your bag for touch-ups.
This is still my favorite brow pencil both for travel and at-home use. Travel advantages: no sharpener needed, it stays put all day, and comes with its own spoolie. "Blondi" is my color.
And one housekeeping note: I'm shifting my posting schedule to Monday, Tuesday, Thursday and Friday. That gives me a day in the middle of the week to catch up. 😉
White Bags (And Off-White, And Blush) To Give Your Winter Wardrobe A Lift…

Affiliate links in posts may generate commissions for unefemme.net. See my complete disclosure policy here.