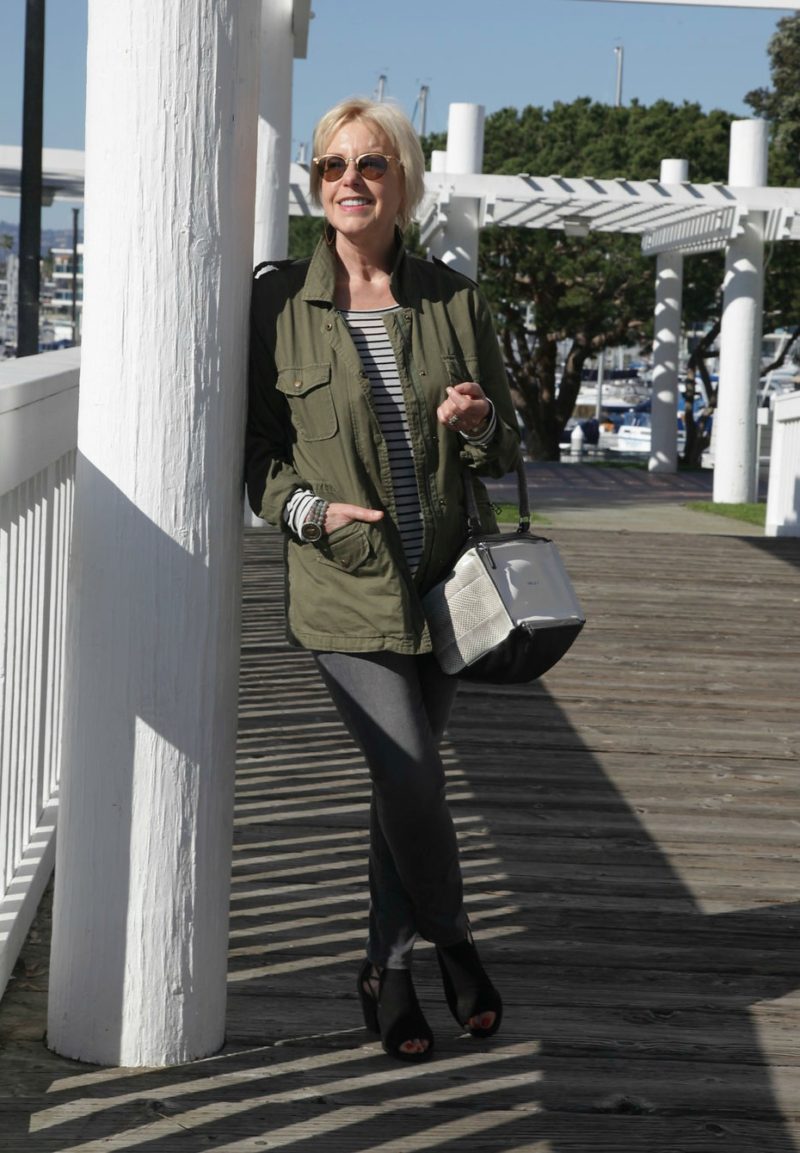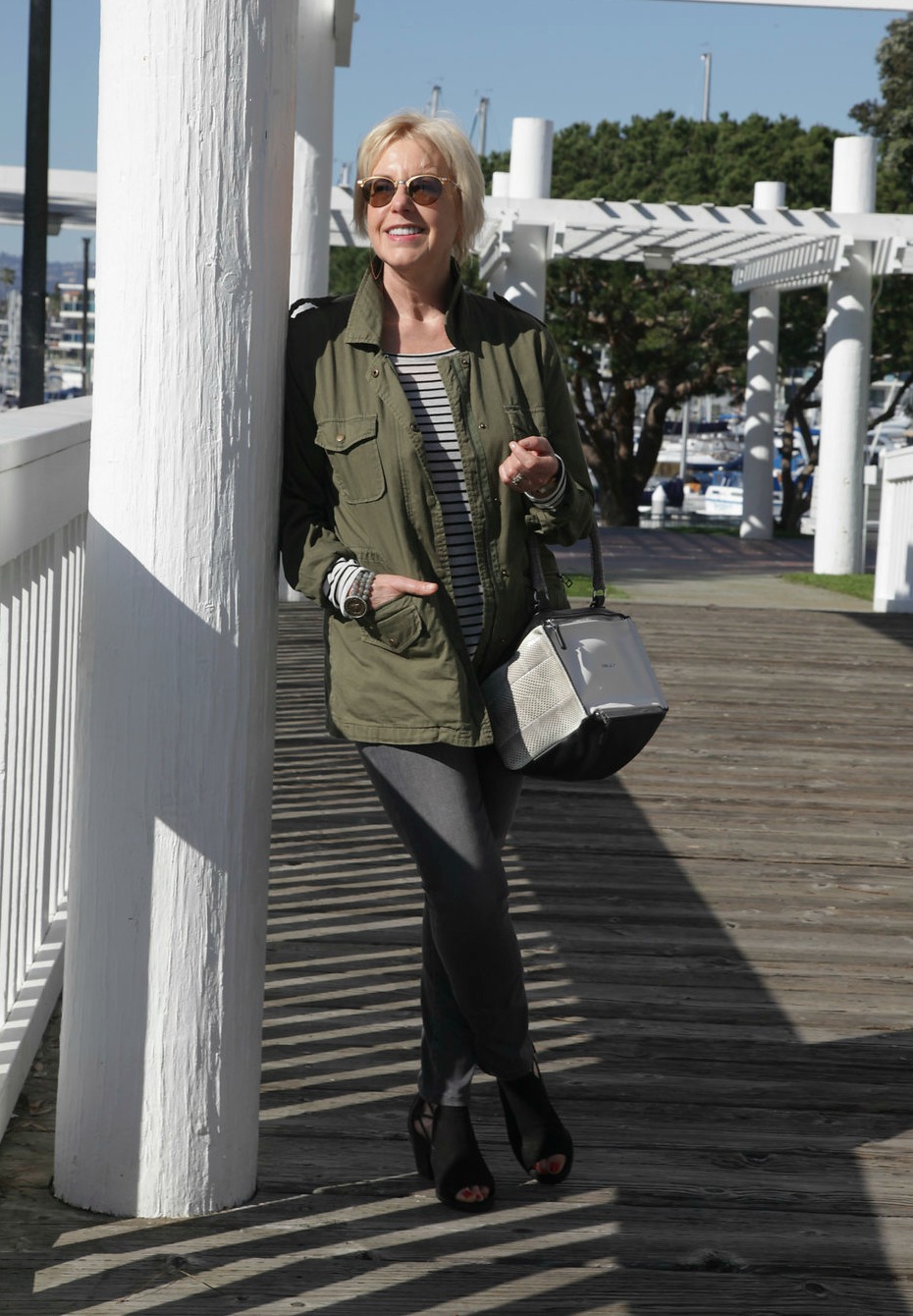 This outfit was actually inspired by the collage I created a few weeks ago for this post. I've been wearing the heck out of this utility jacket, which I picked up last fall. I love this combo of olive with a black-and-white striped top.
Wearing: sunglasses | earrings | jacket | top |
bag (similar) | bracelet | watch | jeans | shoes
A few years ago I couldn't have imagined wearing an "army jacket." But styles change, my eye adjusts, and now a lightweight utility-style jacket has become one of my wardrobe essentials. It's perfect for our climate and casual lifestyle, and great for travel. It's also an on-trend piece for Spring, so there's a good selection available now.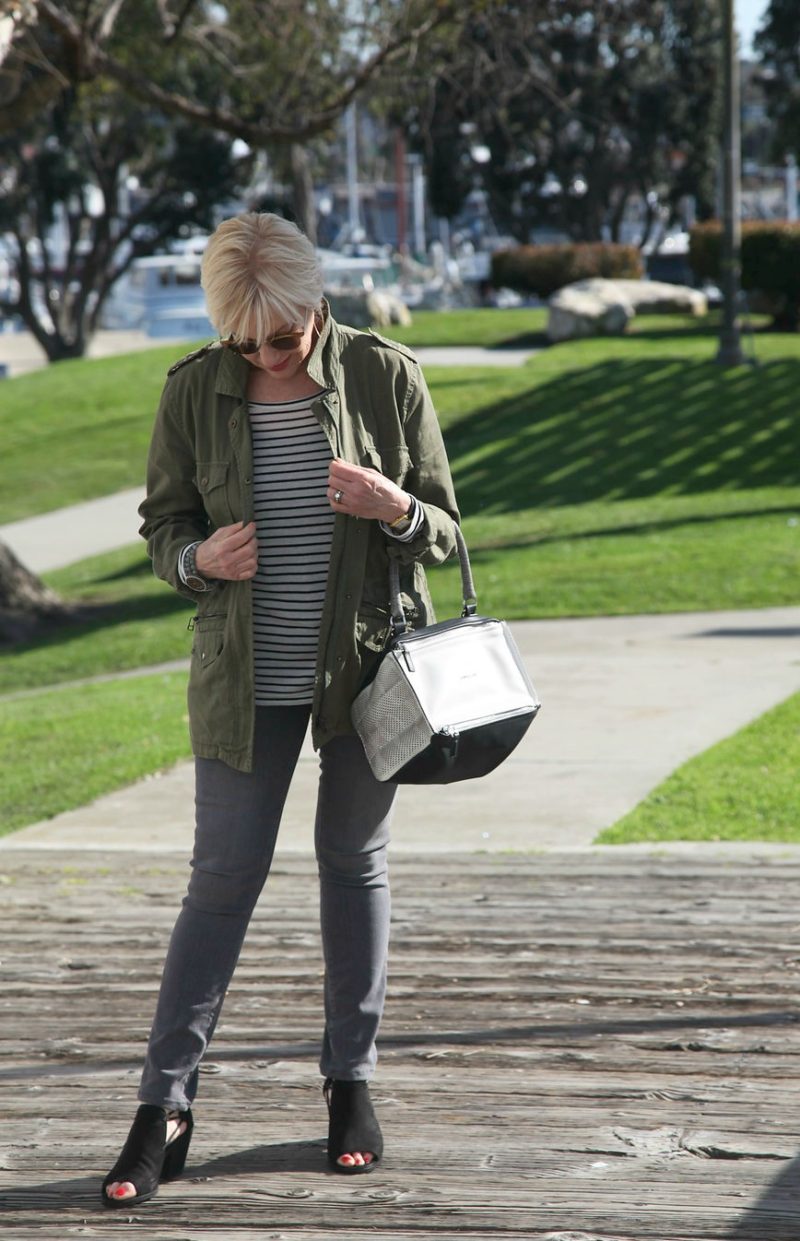 I tried the outfit first with black jeans, but it felt too heavy, so subbed in my favorite grey denim pair. Grey jeans are another item that's become a wardrobe staple for me.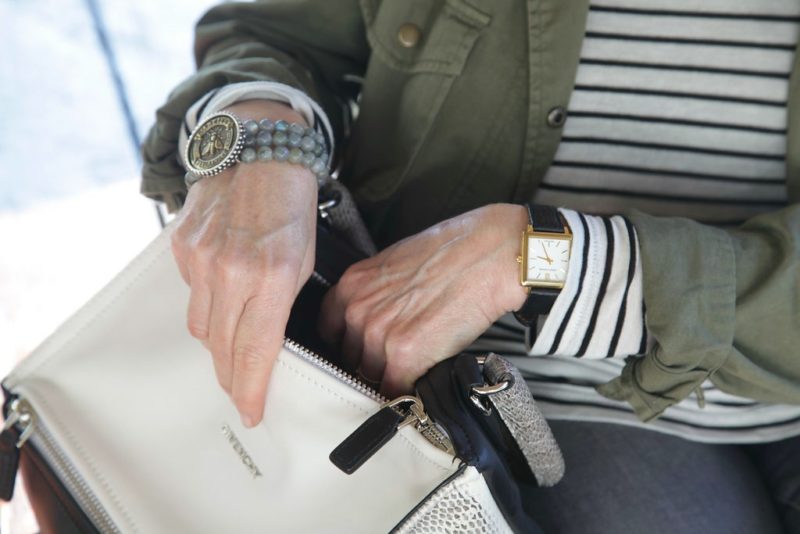 I've been on the hunt for a black and white bag for some months now, but kept coming up "close but no cigar." While searching for something else, I spotted this bag (the last one available anywhere, apparently) on sale and grabbed it. It's the same style as my "Trusty Sidekick" black bag, and hit every one of the targets on my white bag wish list. The back of the bag is black, so I don't have to worry about dye transfer from dark clothing. The handle isn't white, so less worry about it staining from the oils in my hands. It's lightweight. There's also a cross-body strap which I'll have shortened. I'm hoping that like my black bag, it will soften up with use and acquire a slouchier shape.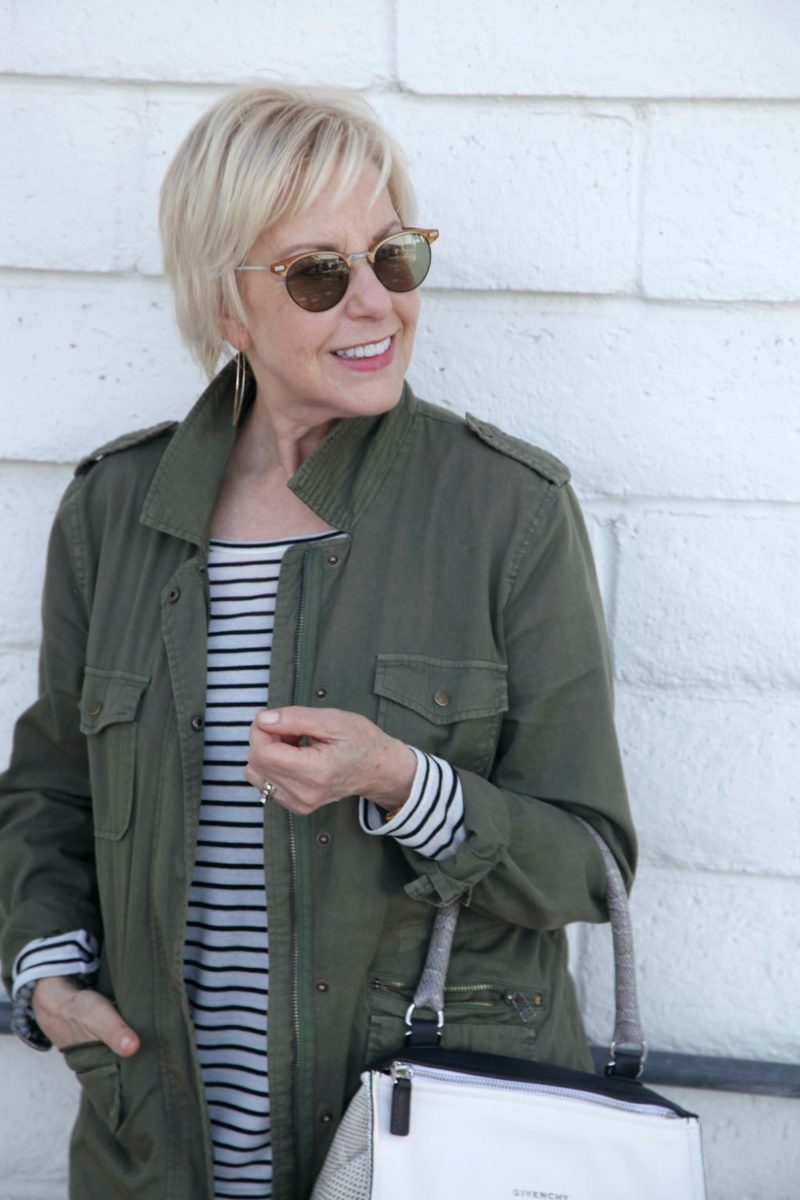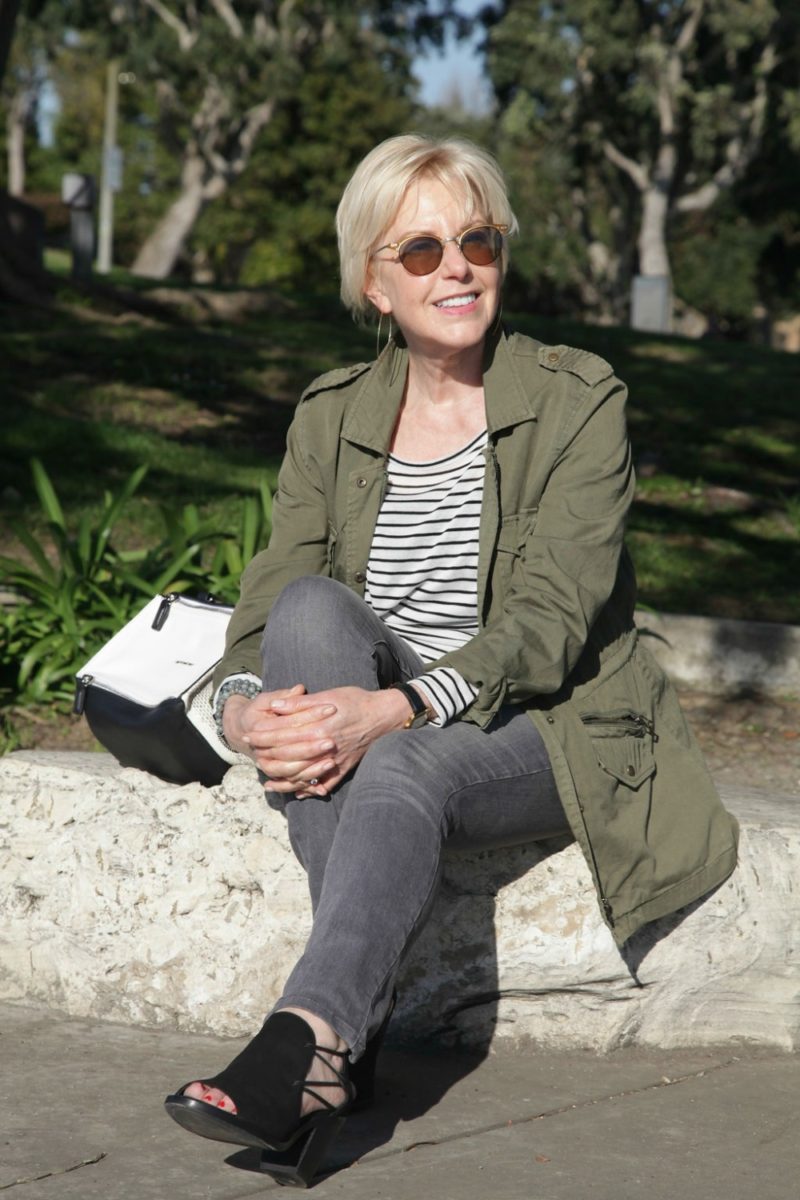 All photos by Tannaz Telikany Photography and were taken in Burton Chace Park in Marina Del Rey.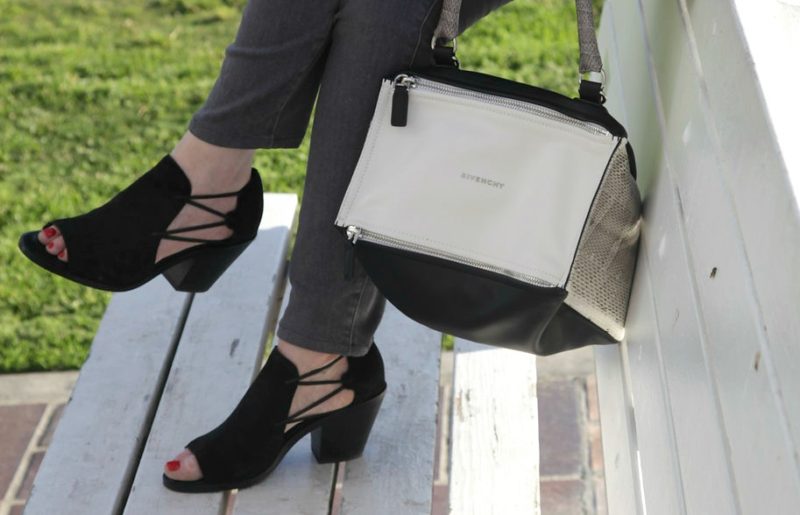 These peep-toe, cutout booties were comfortable right out of the box, and were still comfortable after a couple of hours on my feet. I think they're a little bit sexy, without trying too hard.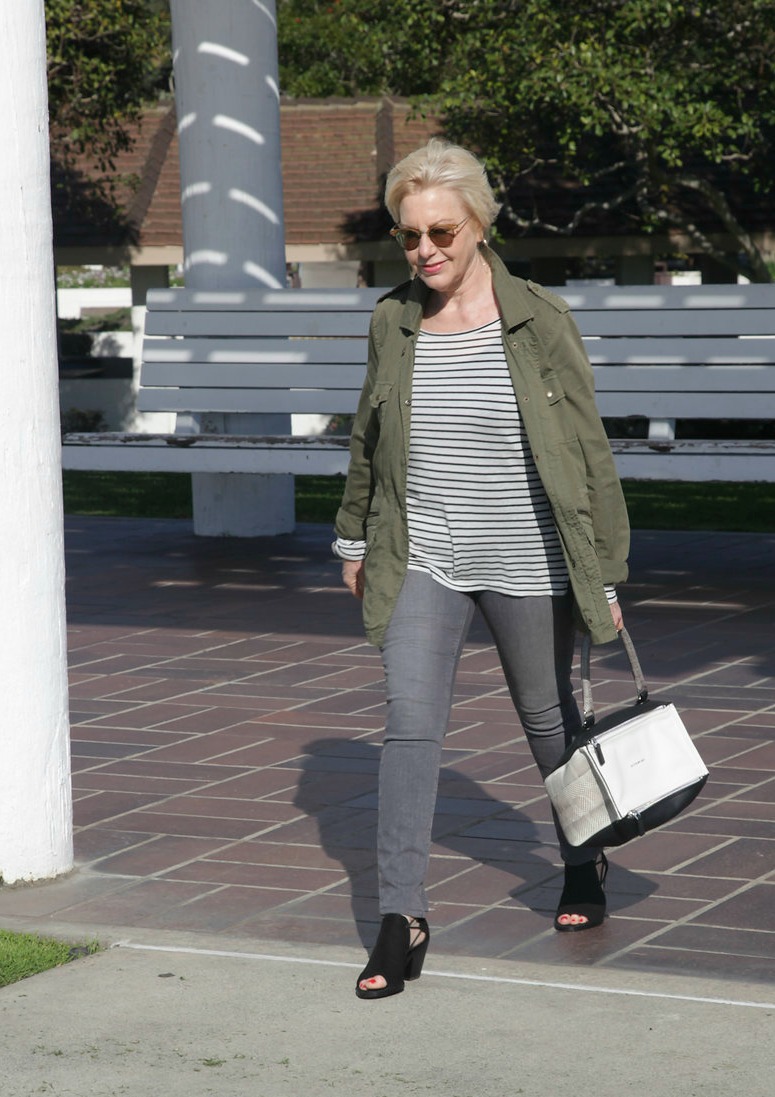 Are there styles you've warmed up to over time, and that have since become essentials in your wardrobe?
Bon weekend!
Get the Goods…

Affiliate links in posts may generate commissions for unefemme.net. See my complete disclosure policy here.