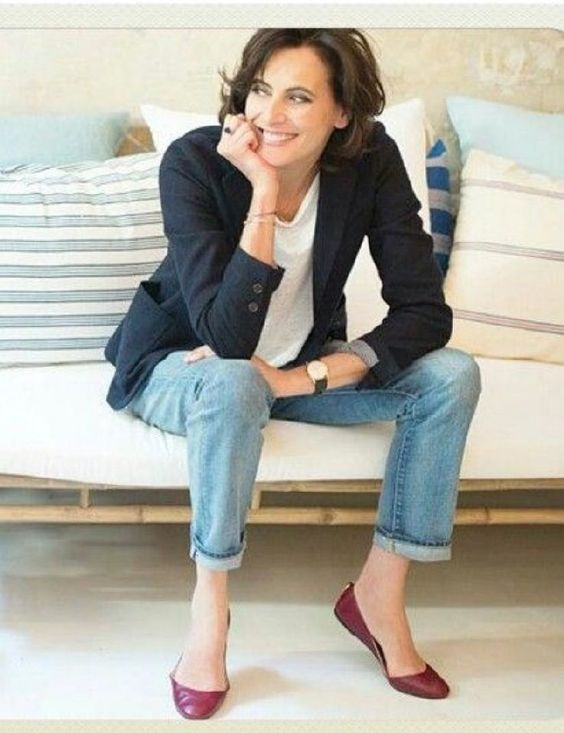 The Perfect White Tee is one of those items that often shows up on various "must have" or "French Wardrobe" lists. While I sometimes take issue with one-style-fits-all checklists, I've found a white tee (like jeans) to be a workhorse in my wardrobe, especially during the summer months.
While a crewneck is often considered the "classic" tee shirt style, I find a v-neck tee more flattering. Often harder to find, too. With any white tee, getting the weight right can be tricky. There's often a tradeoff between softness/weight and opacity. The softest, lightest fabrics are often more sheer than I'm comfortable with, and the most opaque ones are often too heavy and stiff.
Some women swear by men's v-neck undershirts, but I find they're too long and cut too straight for me. I'm willing to spend a bit more for a good quality white tee that fits me well.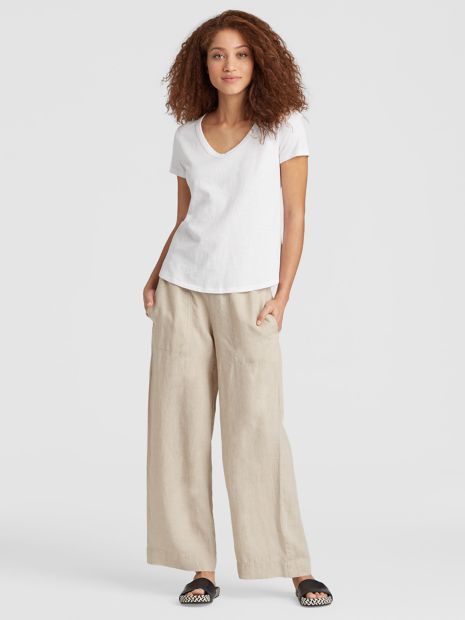 Fit can be a balancing act as well. I don't like really snug, fitted tees, but don't want to feel like I'm wearing a tent either. This one from Eileen Fisher hits the bullseye for me. It's more fitted than in past years, but not at all clingy. Available in Misses, Petites and Plus.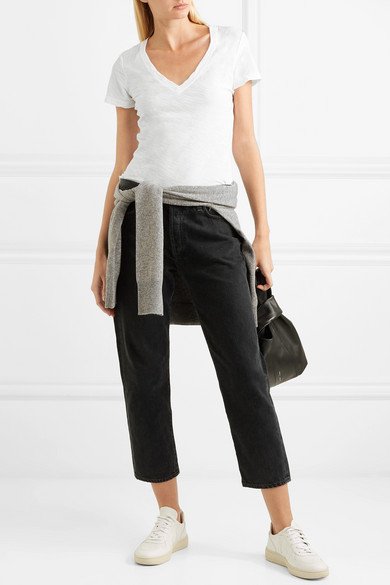 A lot of people have recommended James Perse tees. The fabric is beautiful and soft, but these run a little too long for me.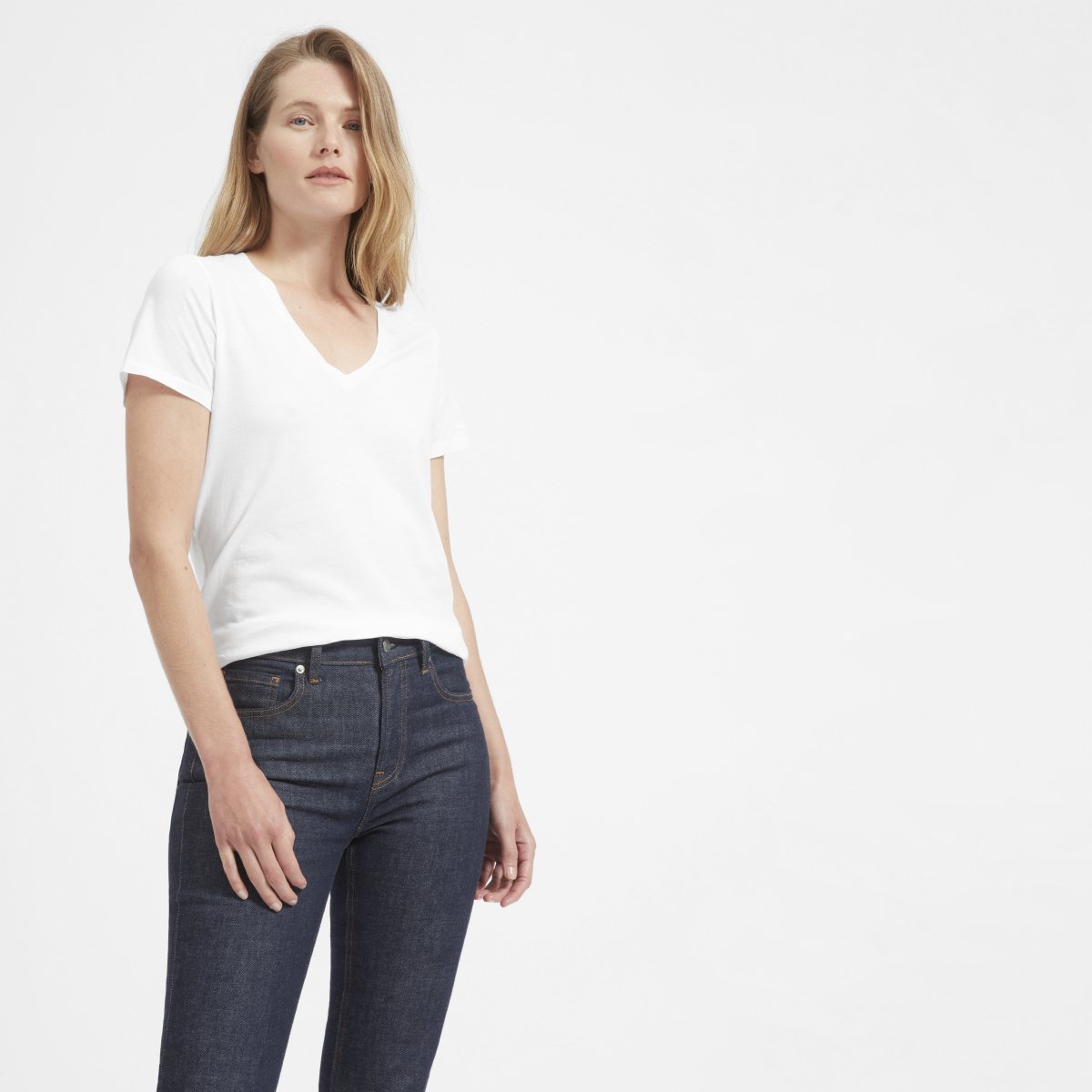 This one is very budget-friendly and gets rave reviews. I haven't tried it yet, but plan to.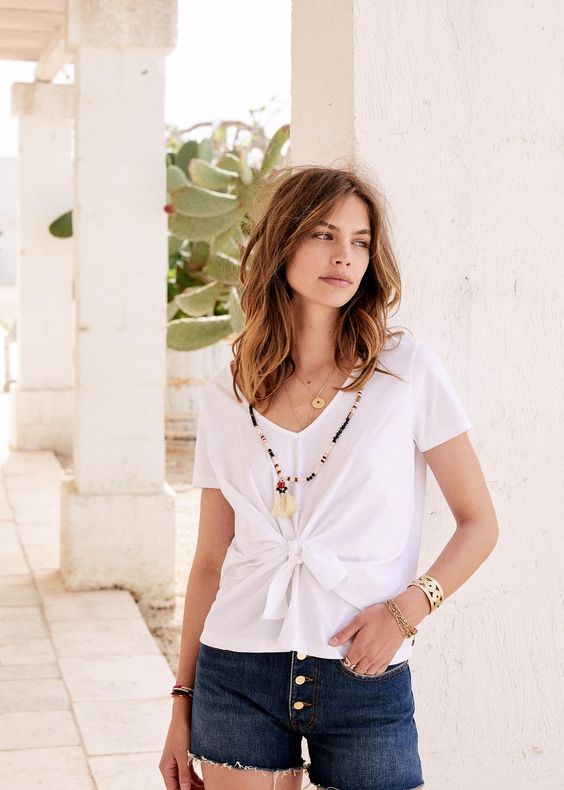 A French twist on the classic: that knot in the front is a feminine detail that adds some structure and shaping.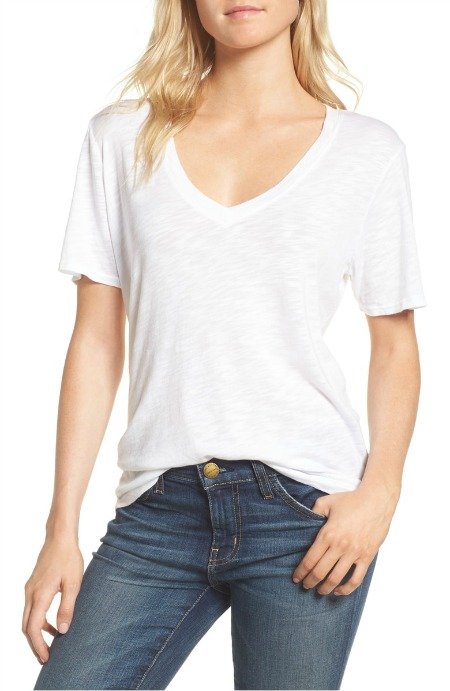 I find that tees with fabric described as "slub cotton" often have that drapey quality I like.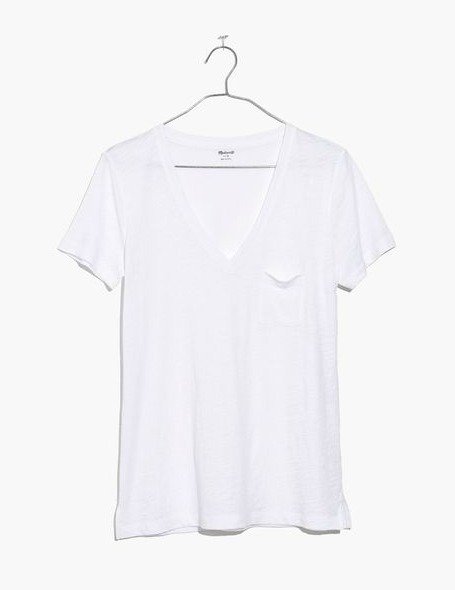 If soft and drapey is your tee priority, here's another budget-friendly style.
(Many of these tees are also available in other colors, if you prefer.)
Edited to add: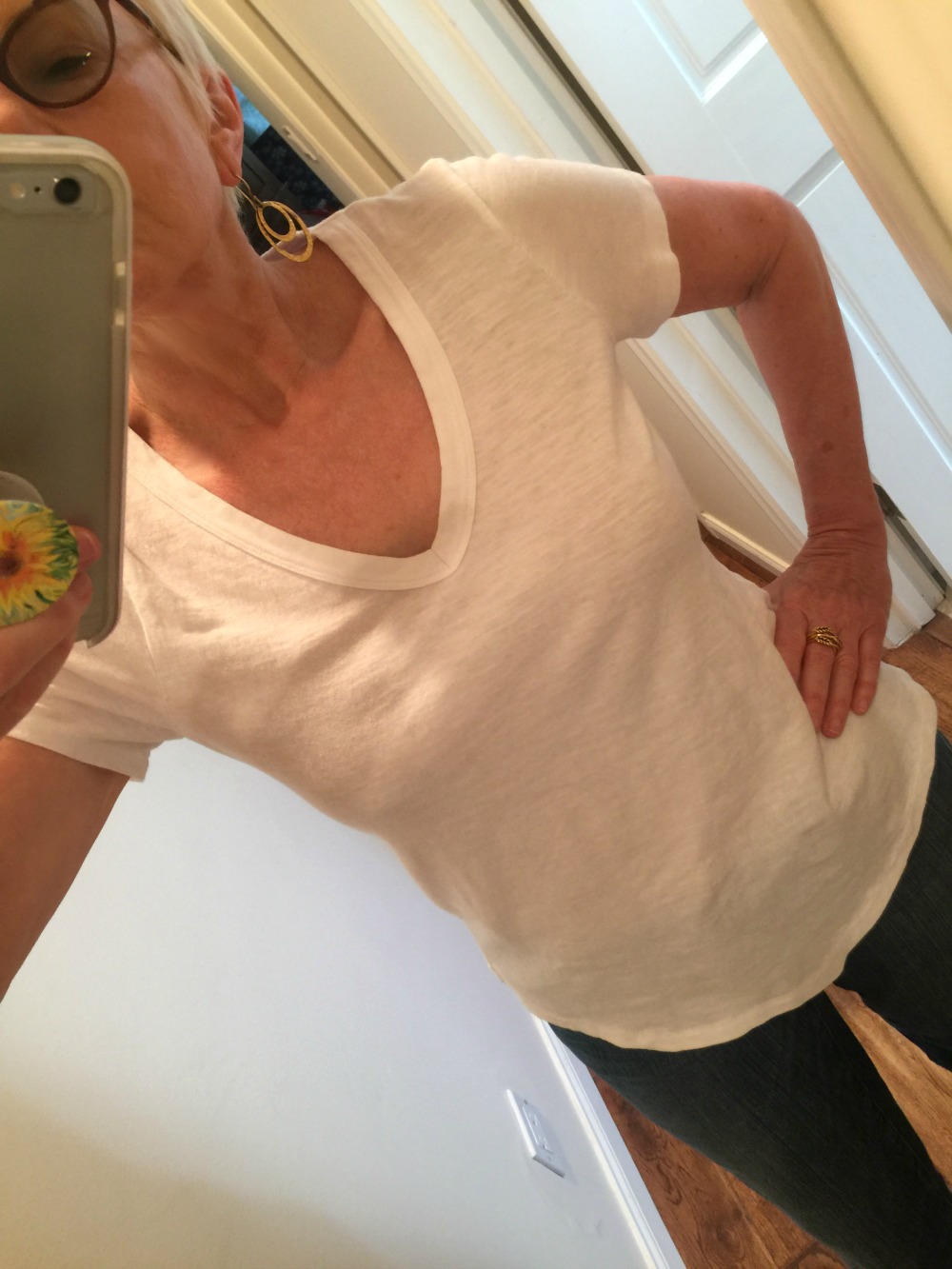 Several of you have mentioned that the depth of the v-neck is a concern for you. This is the Eileen Fisher tee shown above. I'm wearing a Petite Small. The lowest part of the v is still about an inch and a half higher than the top of my bra (and I'm wearing a full-cup style).
Is a white tee one of your wardrobe essentials? What style and neckline works best for you?
Top image via Pinterest.
Please note: If you're not reading this post at https://unefemmenet.wpengine.com, please click link to read where originally posted.
Affiliate links in posts may generate commissions for unefemme.net. See my complete disclosure policy here.