I'll be completely honest: Las Vegas is more le Monsieur's thing than mine. But even for those who don't come for the gambling, there's still plenty to enjoy. The food, for one. While the cheap buffets are mostly a thing of the past unless you get away from the Strip, there are many excellent restaurants to try. And shows. There are multiple Cirque du Soleil productions at any given time, and others such as Blue Man Group, major musical acts and various musical tributes. We don't see a show very often, but had heard good things about "Absinthe" and as we were celebrating a special occasion (our 20th wedding anniversary) thought, why not?
If Cirque du Soleil, a classic burlesque show and HBO's "Carnivale" had a threesome, "Absinthe" would be the resulting offspring. It was SO much fun! Raunchy, offensive in an equal-opportunity way, funny and featuring some truly amazing acrobatic acts, it delivered entertainment you probably won't see anywhere else. It's staged in a smallish circus tent, so you are very close to the performers. (Word of warning: don't get seats in the front row unless you're willing to be part of the entertainment, and those with delicate sensibilities might want to skip altogether.)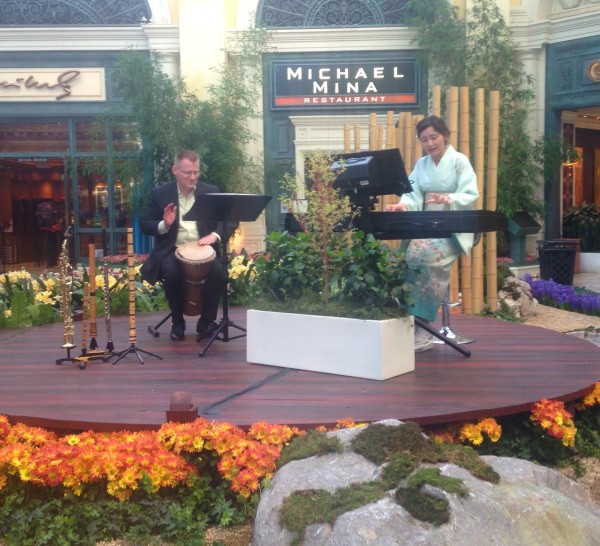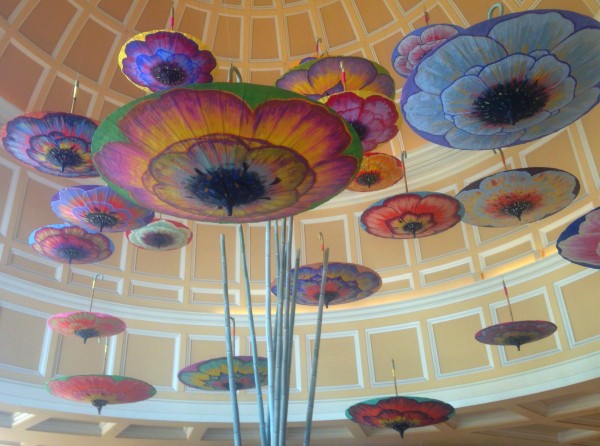 One of my favorite activities is strolling through the Conservatory at the Bellagio, which always includes some fantastical floral displays. This Spring's theme is "Cherry Blossoms."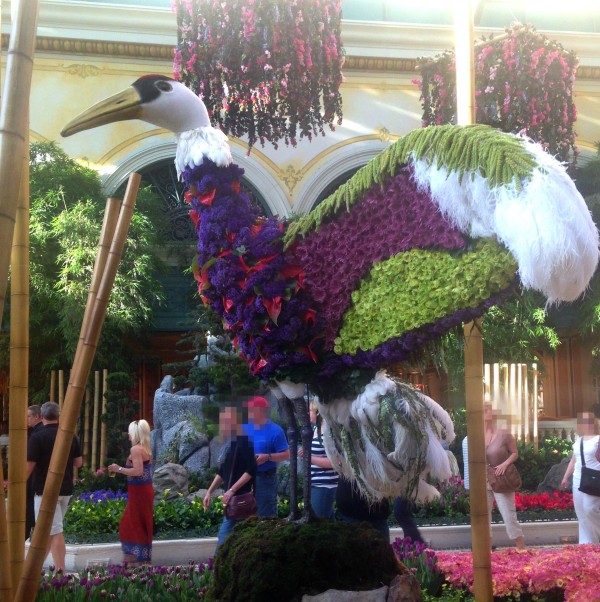 Best time to visit is early in the morning when crowds are lighter.
Did I mention food? In addition to the mind-blowing meal we enjoyed at Joel Robuchon, le Monsieur had also asked the hotel concierge to see if we could get dinner reservations at Picasso at the Bellagio. Not only did she get us reservations…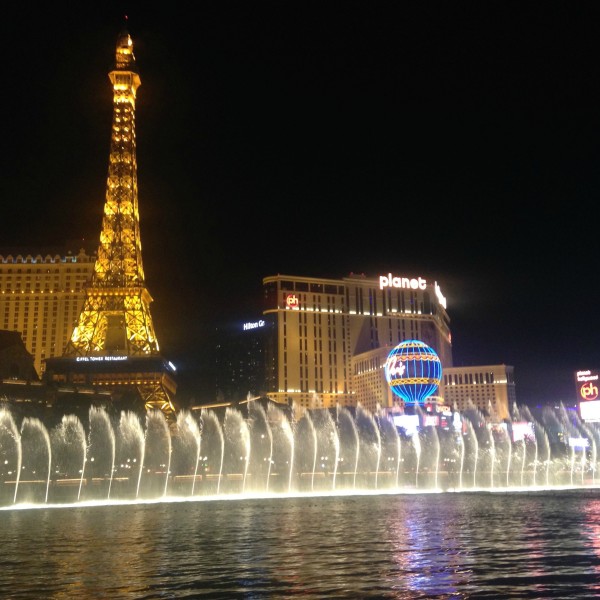 but one of the best tables in the house, on the patio right next to the Bellagio fountains! It was truly special. Again, I resisted taking food pictures until dessert arrived…
Truly magnifique!
We stayed at the Mandarin Oriental in City Center, which I loved, mostly because it has no casino attached, and so is very low-key. And no smoke!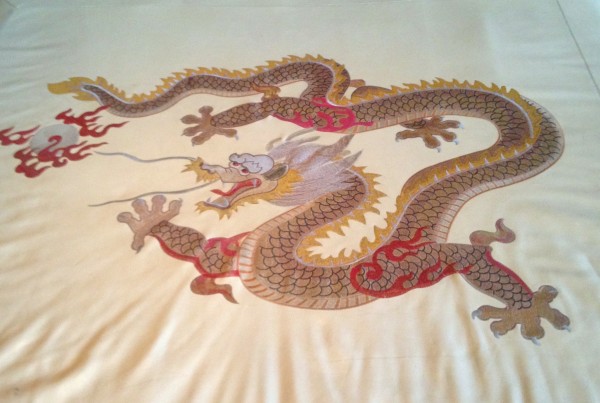 The view was quite nice, especially at night…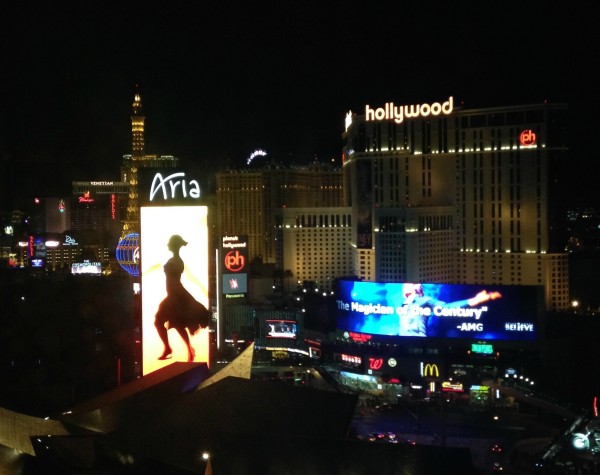 the room was spacious and comfortable, and the staff very attentive.
And yes, we played some games. A bit of blackjack at the cheap tables, mostly poker and blackjack on the 25 cent machines. I look at gambling as just another form of entertainment. I decide how much I'm willing to spend (i.e. "lose") and try to make that much last as long as possible. If I lose less before I get tired of the smoke and the noise, I consider that a win. 😉
There's also plenty of shopping, from tourist tat to highest end and everything in between. (Only in Hong Kong did I see more Chanel boutiques per square mile.) Yes we did a little shopping, though mostly of the "just looking, thanks" variety.
But we did stop on the way home to pick up a tee shirt for jeune homme at the Alien Fresh Jerky place…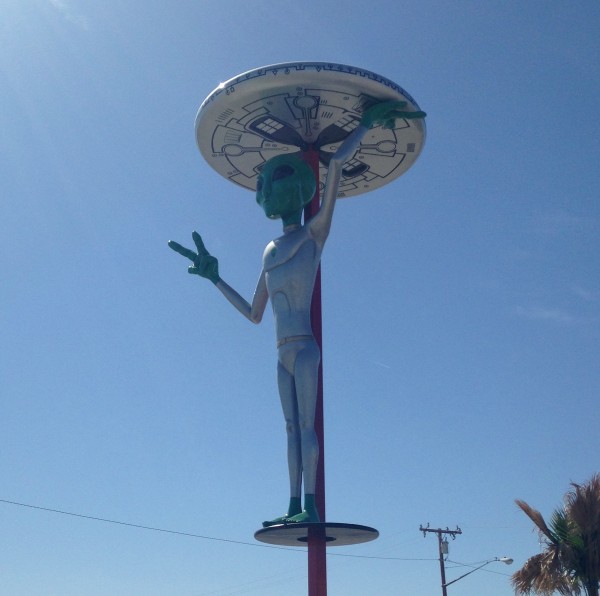 Have you visited Las Vegas recently? What's your favorite thing to do there?
Affiliate links in posts may generate commissions for unefemme.net. See my complete disclosure policy here.