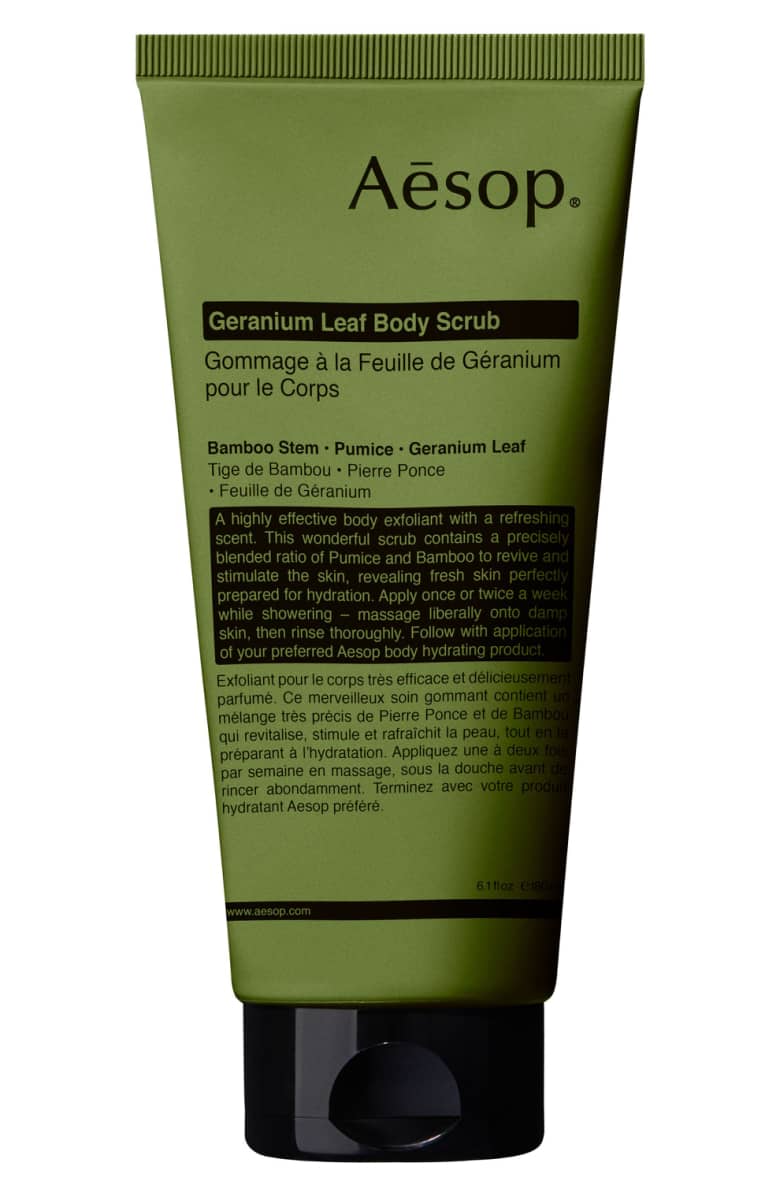 Even though it's not officially Winter for a few more weeks, the weather's colder, and the heater is running more often. Heated air is dryer air, and my skin is feeling it already. Here are a few beauty products I've tried recently and have incorporated into my winter skincare routine. 
Exfoliate…
Above: skin that's dry tends to get rough and scaly. I've been in search of a body scrub that's not tested on animals and doesn't further dry my skin. This one ticks those boxes. A little bit goes a long way, and it polishes and smoothes skin nicely without making it feel dry and tight.
This lip scrub is a new product from Makeover Workshop. Brian gave me a sample to try and I really like it! It's not tested on animals, and has a nice texture, not too thick or rough. Use it in tandem with the Re-Creation Lip Treatment to keep your lips smooth and flake-free all winter. (The pair would make a nice beauty gift too.) I've used the Lip Treatment for a couple of years now, and wouldn't be without it. I recently replenished after having run out for about three weeks and can really feel the difference. You can currently get free shipping on all Makeover Workshop products too.
Moisturize…
I'm going to be making another pilgrimage to City Pharma when I'm in Paris, but in the meantime I've been using this moisturizer at night and have been quite pleased. It's cruelty-free and paraben-free. The formula feels rich but not greasy. The packaging is also travel-friendly.
Deodorize…
I rarely need an antiperspirant any more, especially during the cooler months; instead I prefer a simple deodorant. I've been looking for a natural, cruelty-free option for some time, but quite honestly, many of the ones I've tried weren't effective. (And I'm not a particularly stinky gal.) This one works well, and has only the subtlest of fragrances. It's a little pricier than the grocery store brands, but I get the sense it will last a good long time. (Paraben-free too.)
Do you switch up your skincare routine in the winter?
More cruelty-free beauty product recommendations HERE.
Affiliate links in posts may generate commissions for unefemme.net. See my complete disclosure policy here.