3 easy ways to style a breezy maxi dress
I'm not usually a dress wearer, but after so many of you have requested them, I decided to try this tiered maxi dress as an experiment. The verdict? It's a keeper!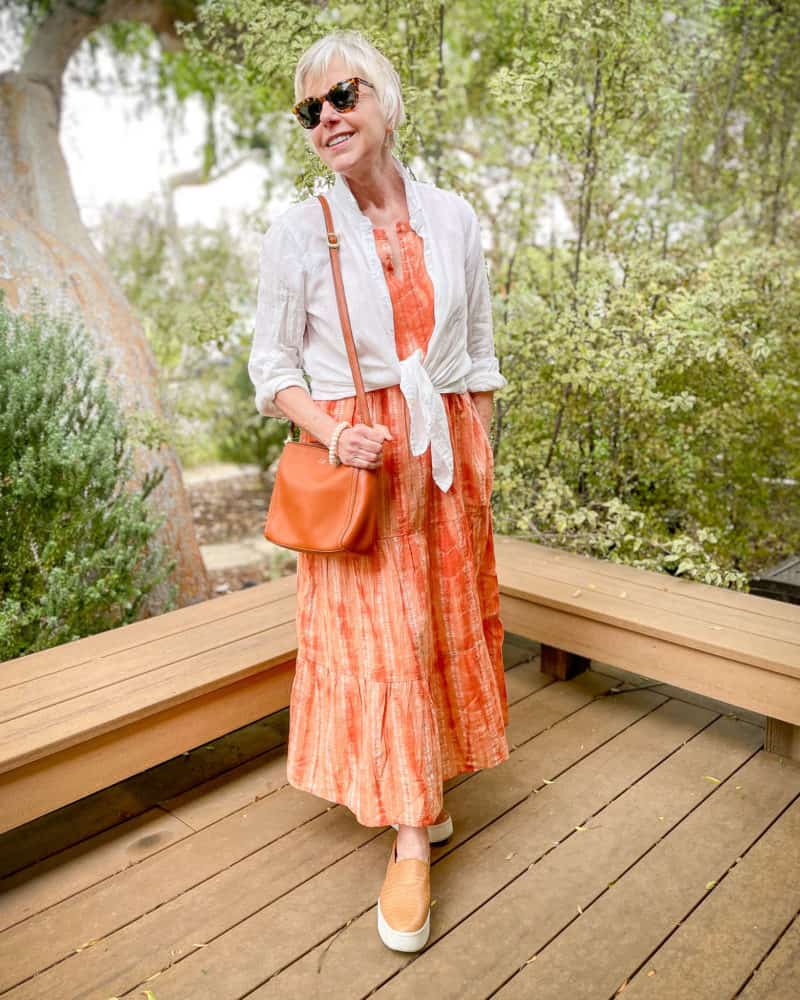 I ordered this sleeveless cotton maxi dress while researching this post on wearable summer maxi dresses. I'm quite short (5'1″) and this was one of the few styles I found that was offered in Petite sizes (also in Plus and Tall). I'm wearing Petite Small. Other colors offered are a rose stripe and black.
The color is really more in the Autumn palette than Spring, but it's close enough to some of the colors in my palette that it works. It's also a bit more Bohemian than my usual style, but again, I can make it work with what I already own. ("Tools, not rules," is how I treat any style guidelines.)
How to wear a maxi dress: 3 outfit ideas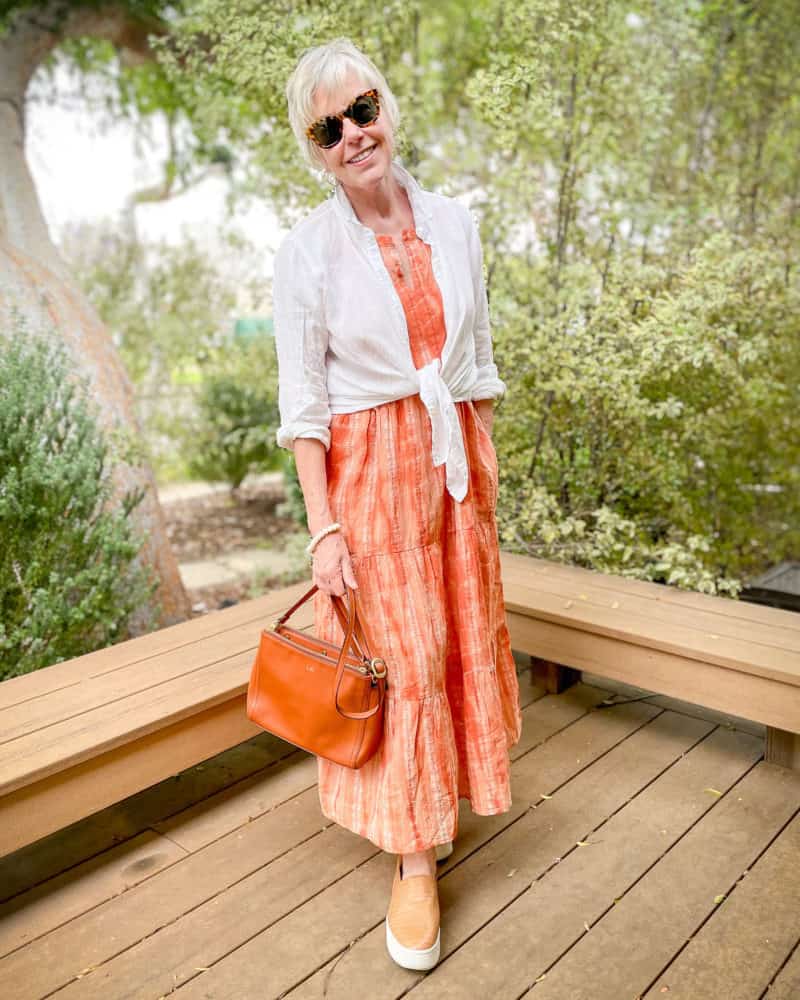 Here I've styled for a day of sightseeing. Tying the linen shirt at the waist corrals some of the volume of the dress, and keeps sun off shoulders, neck and arms. (I've had this Eileen Fisher linen shirt for several years; here's the current version.)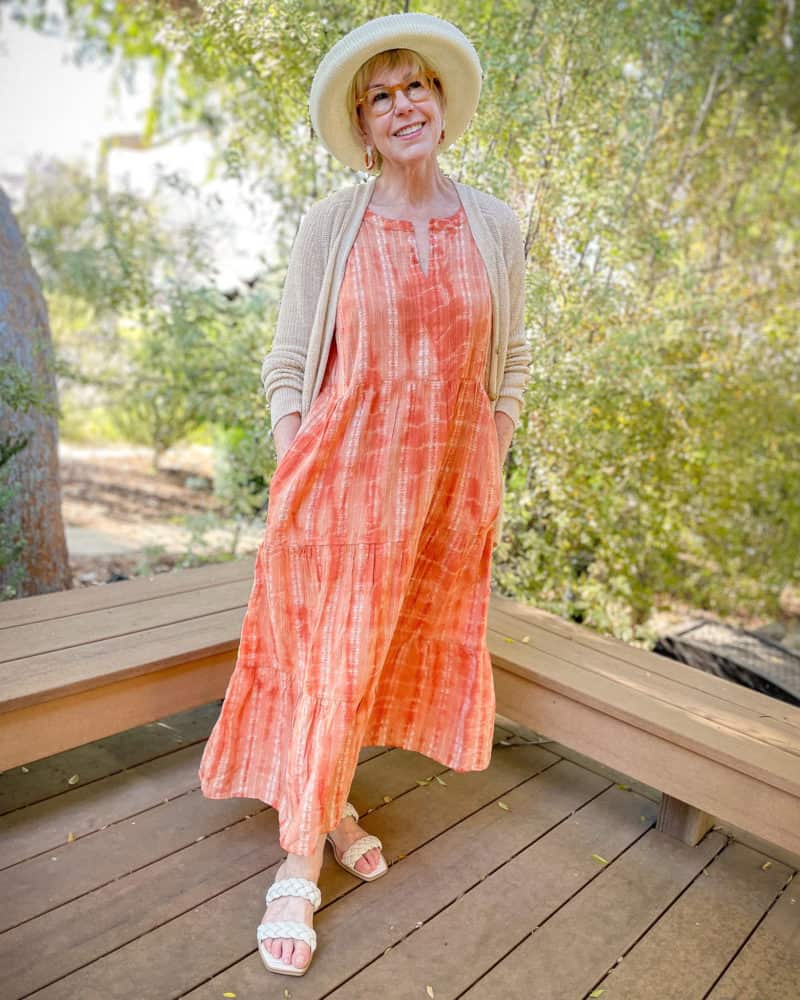 Next up, a simple look for a backyard birthday party, casual brunch, or outdoor concert. The hat provides some sun protection, and flat sandals are easy to walk in on grass or other uneven surfaces.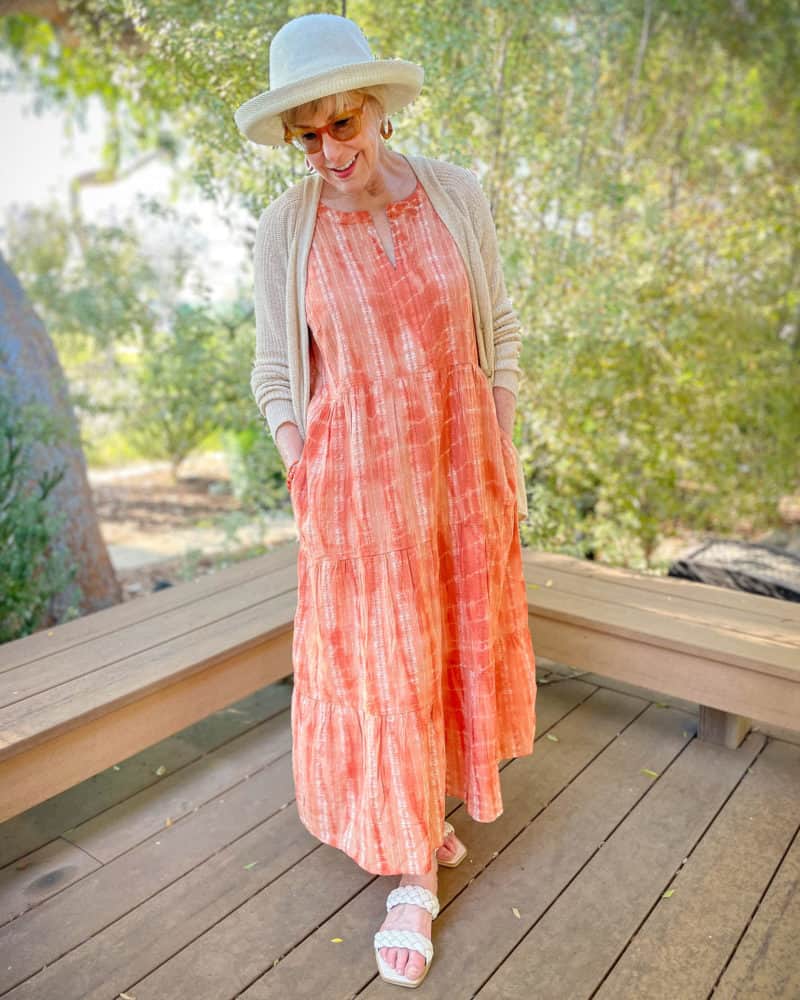 I've styled all three of these looks with some arm coverage, as many of you have mentioned you prefer it. Here, I've used a lightweight linen cardigan, which can be tied over the shoulders during the day, and worn in the evening if it cools off. Here's another option for a lightweight cardigan that would work with a maxi dress.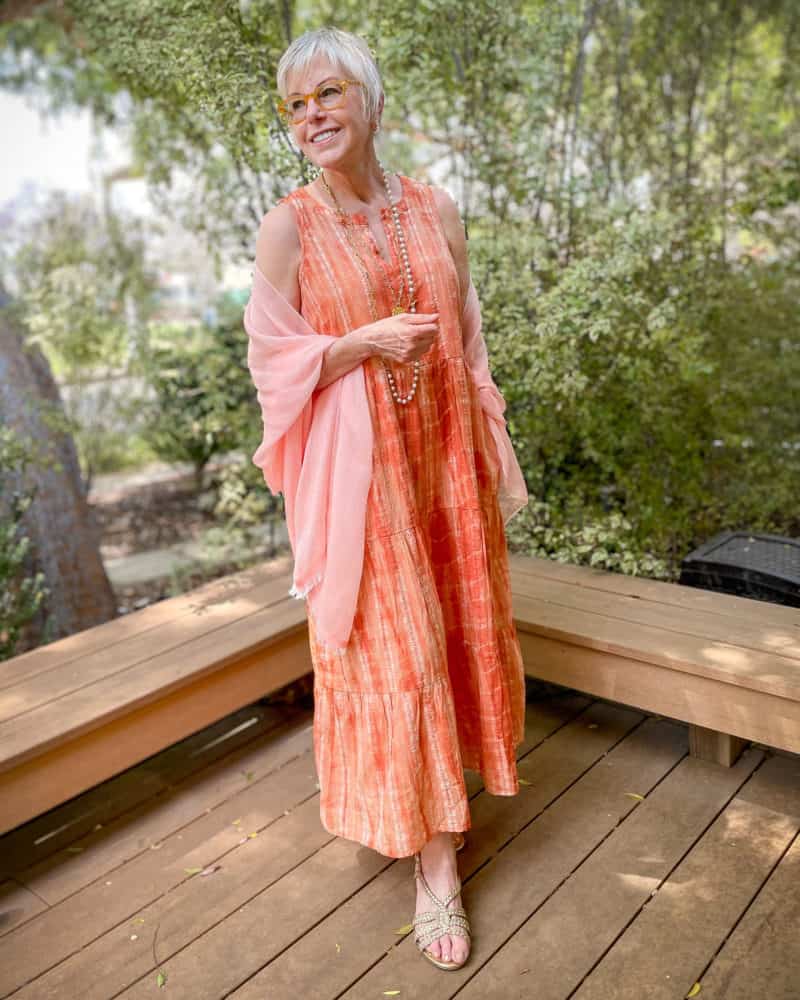 Finally, here's a look you could wear to a casual outdoor wedding, or cocktails and dinner on the terrace. Here, a sheer silk-blend wrap can provide some arm coverage if needed. Gold sandals and layered gold and pearl necklaces dress up the look a bit.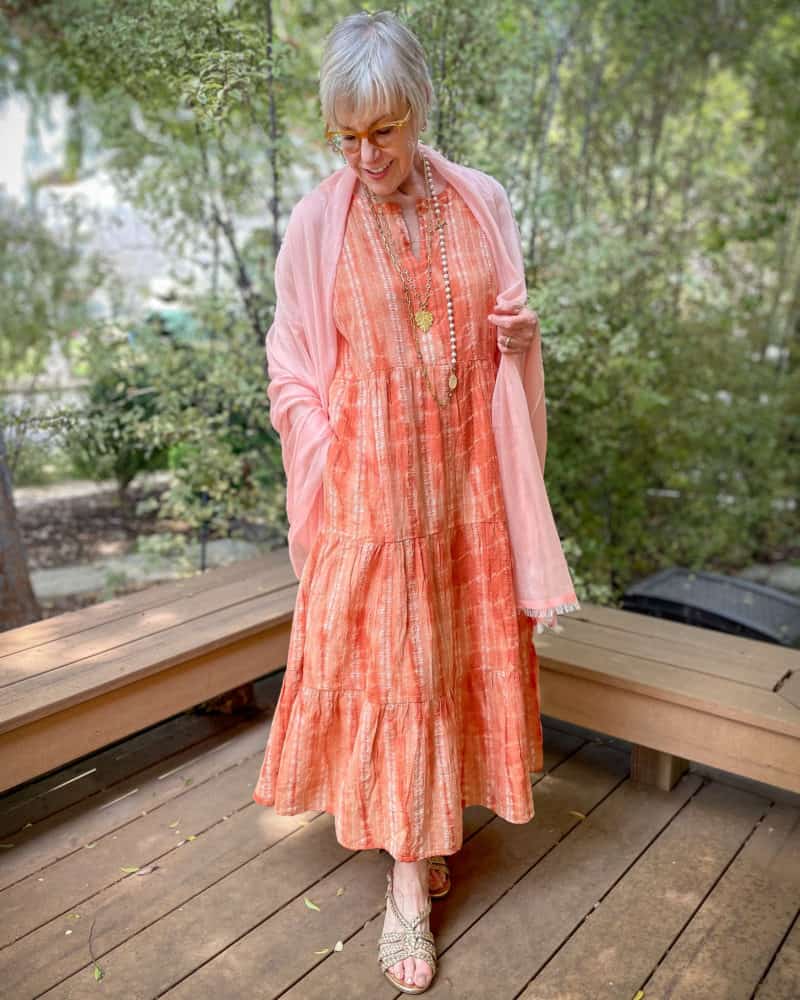 In all three of these outfits, I've let the dress be the focal point, and kept the rest of the accessories minimal so as not to overwhelm my petite frame. With a simpler dress, I might go bolder with and let the accessories do the heavy lifting.
Thanks for reading! If you enjoy une femme d'un certain âge, please support me by sharing on Facebook, Pinterest, or other social media, and subscribe HERE to receive email notifications of new posts, and exclusive content. Thank you!
Here are a few more midi and maxi dresses, both with and without sleeves:

Stay in touch
Sign up to be notified of new posts and updates from une femme d'un certain âge.