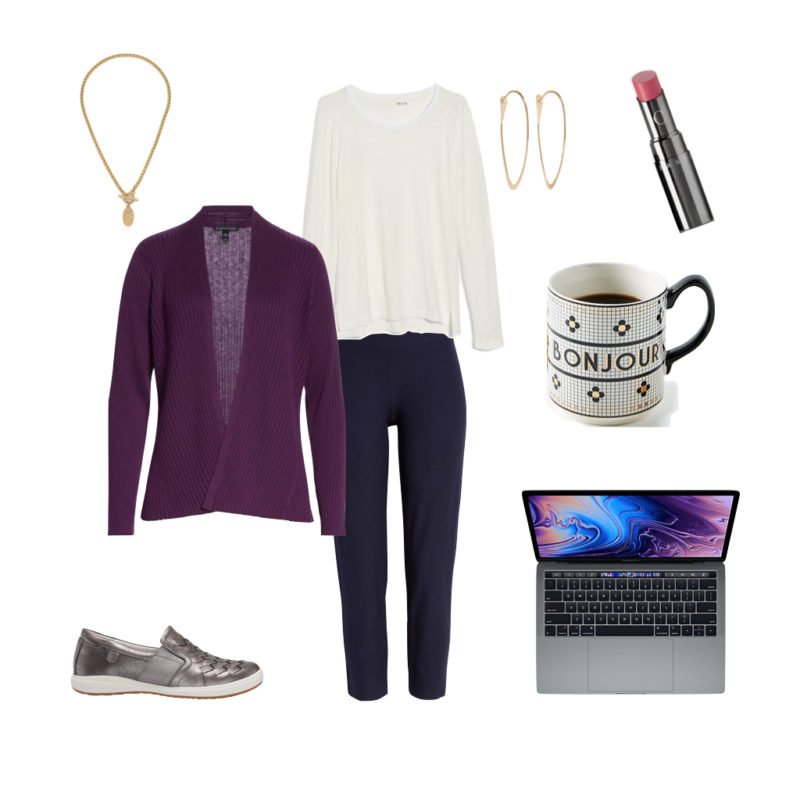 Almost four years ago, I left my corporate job and began working from home. It was both exhilarating and challenging, and it took a while to find my footing. Distractions abound, and it can take more effort to buckle down and work.
For those who may now find themselves working from home for the first time, here are a few tips and strategies I've picked up along the way. These will help you not only to be productive, but maintain balance with family and personal life.
5 Tips For Working From Home (Effectively)
Routine is your friend
Get up (and go to bed) at the same time each day
Maintain your regular routine. If you usually exercise and shower in the morning before work, continue to do that.
Eat at your usual times.
Get Dressed!
I'm really not kidding.
No, you don't have to dress as if you're going to the office, but just the act of getting out of your pajamas and putting on "real" clothes helps shift your brain into work mode.
Dress comfortably, but…if you'll be doing any video conferencing, be mindful of what will be visible on camera. 😉
Make space
Even if you don't have a home office or dedicated work space, you can still carve out a designated "work nook."
Whether it's the kitchen table, a corner of the living room or whatever, clear a space for work. Move distracting non-work items aside.
Use headphones (rather than speaker) when on calls or video conferences. Not only will it be less disturbing for anyone else at home, but will also cut down on environmental noise (kids, dogs, TV, etc.) on the call/meeting.
Optimize your productive cycles
You may already know the times of day that you're best able to concentrate and sustain focus, but if not, pay attention and see if any patterns develop. (I've found my best times for writing or other tasks that require concentration are early mornings and from mid-afternoon to early evening.)
Use your "non-productive" times to do your more repetitive tasks (clearing out old emails, for example)
Set boundaries
If you have other family members at home, give them a schedule of what times you'll be working, or how much time you'll need to finish a project. Stick to it.
Let your personal phone go to voicemail and only return personal calls as necessary during your "work hours." (You may be shocked at how many attempted telemarketer calls you get during the day, despite being on a Do Not Call list! 😆)
Just as you wouldn't stay at the office all night, establish a "quitting time" and stick to it. Turn off the computer, put papers away until the next morning.
It may take a while to find your rhythm if you've been used to the structure of an outside workplace, so be flexible at first. I still have days (and weeks) that go awry, but I love working from home and wouldn't have it any other way.
Are there any tips or strategies that have helped you to work more productively from home?
This week's sales…
Aquatalia – 30% off select Spring styles
Banana Republic – up to 40% off select styles
Chico's – 40% off purchase. Code 64881
J.Crew – 35% off purchase of $150 or more, or 25% off. Code AFTERPAYDAY
Neiman Marcus – 25% off select women's clothing & beauty (including a LOT of Eileen Fisher!)
Nordstrom – 25% off sitewide, and additional discounts on sale items (some exclusions)
Talbot's – buy 1, get 1 50% off.
Affiliate links in posts may generate commissions for unefemme.net. See my complete disclosure policy here.