How to create the ultimate 12-piece travel capsule wardrobe
If you're planning to travel this spring, it's not to early to start planning your packing list. To help you get started, here are some 12-piece travel capsule wardrobe ideas….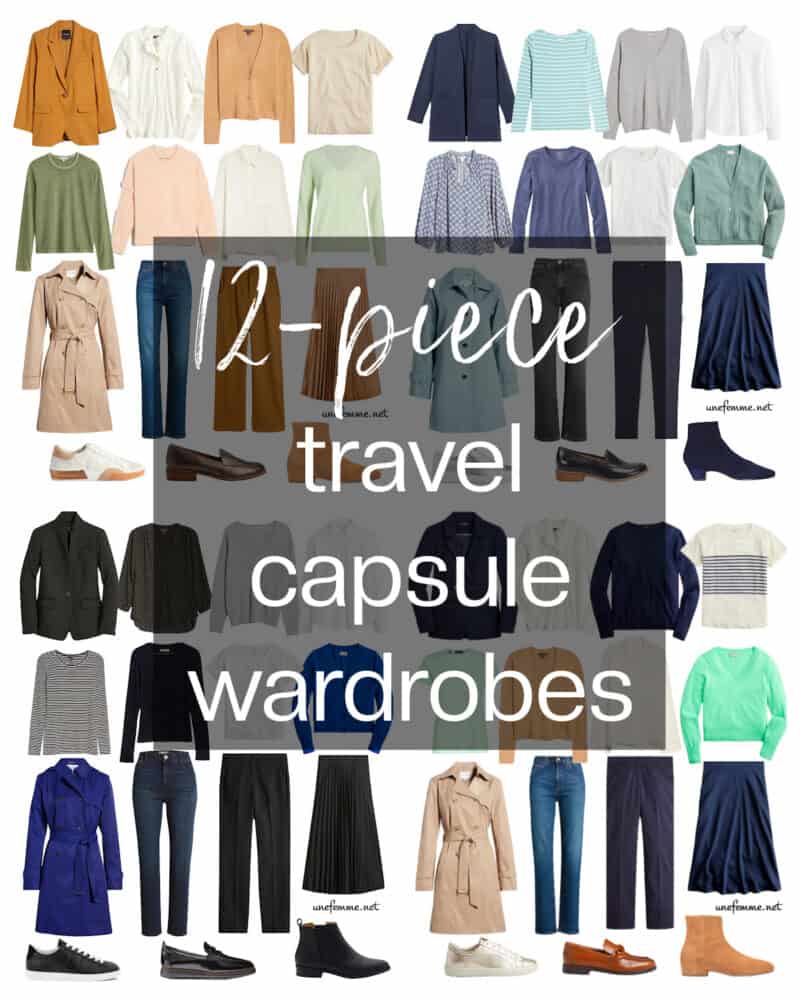 If you've ever overpacked or felt like you had "nothing to wear" while traveling (or both!), you may want to try creating a capsule wardrobe for your next trip. I define a capsule wardrobe as a cohesive group of basic garments that can be worn in multiple combinations. For most trips between a week and a month or so in length, I find 12 pieces is usually enough to cover the bases.
Over the years, we've traveled in the US, Europe and Asia, for up to 4 weeks at a time. I've learned from my own experiences what and how to pack, and am sharing some of my "best practices" with you. The type of travel you do, and your wardrobe priorities will shape your own packing list. But I've found that these guidelines can help you to pack smarter and be comfortably and appropriately dressed, no matter your destination or style.
I've been getting questions lately about what to pack for various destinations. So I've put together some updated travel capsules to help you get started. Below, I've broken them out by seasonal color palette (Winter, Spring, Summer, Autumn).
How to build a 12-piece capsule wardrobe for travel
I've created these capsules using mostly neutrals with one or two color accents. The 12-piece capsules are designed for vacation travel that includes the usual types of touring and sightseeing during changeable spring weather. Remember, they're intended as a starting point only and to provide ideas. So you can always add more items, or swap out styles.
Here's how I create a 12-piece capsule travel wardrobe…
based on my own packing and travel experience, and feedback from readers. 🧳
Start with the shoes! I've included 3 styles with each of these capsules. You can always bring more or fewer. Whatever shoes you bring should be comfortable for long periods of walking or standing. Here are more ideas for the best shoes for spring and summer travel.
I usually pack 2-3 tops for every bottom. Think "tabletop dressing," and focus on the top half your outfits for color and variety.
For almost any venue these days, "smart casual" is as dressed up as you'll need to be.
I don't maintain a separate wardrobe for travel, but keep an eye toward styles that will be "travel-friendly" when shopping.
Neutrals will provide the most versatility, and be easiest to "dress up."
Look for pieces that can be layered to accommodate fluctuating temperatures.
I've included a pair of jeans with each capsule as I always pack them and wear often. And I've included a skirt because many of you have requested them. But you can always swap out either for a bottom piece of your choice.
And in case you're wondering, the "12-pieces" don't include shoes or other accessories. 😉
A few more notes…
I've kept most of the pieces shown here simple and basic for maximum versatility. And I've tried to choose styles and fabrics that should pack and travel well. (Most are washable, too.) Some of the items in the collages may be a bit spendy…I've used images that best illustrate the colors/concepts, but you can often find more budget-friendly versions.
You can find all of the items in this post, as well as more travel wardrobe picks in the SHOP.
If I were packing for a city destination this year, I'd probably include some version of a suit or coordinated separates. It's a no-brainer option if you want or need to dress up a bit, and you can always wear the pieces separately. (For those of you who wear them, a dress can serve the same function.)
You may need more or different outerwear than what I've shown here. If you need more warmth, I highly recommend this packable down coat (Misses/Petite/Tall & Plus). I've had mine for years and have traveled often with it.
Depending on how and what else you pack, these 12-piece travel capsules should fit in a carry-on. (Provided you are wearing the most bulky pair of shoes and outerwear on the plane.) If your priorities lean toward packing as lightly as possible, you may choose fewer or different pieces. However, if more variety is important, or you have formal or other special occasions you can always add to these capsules.
Need more ideas?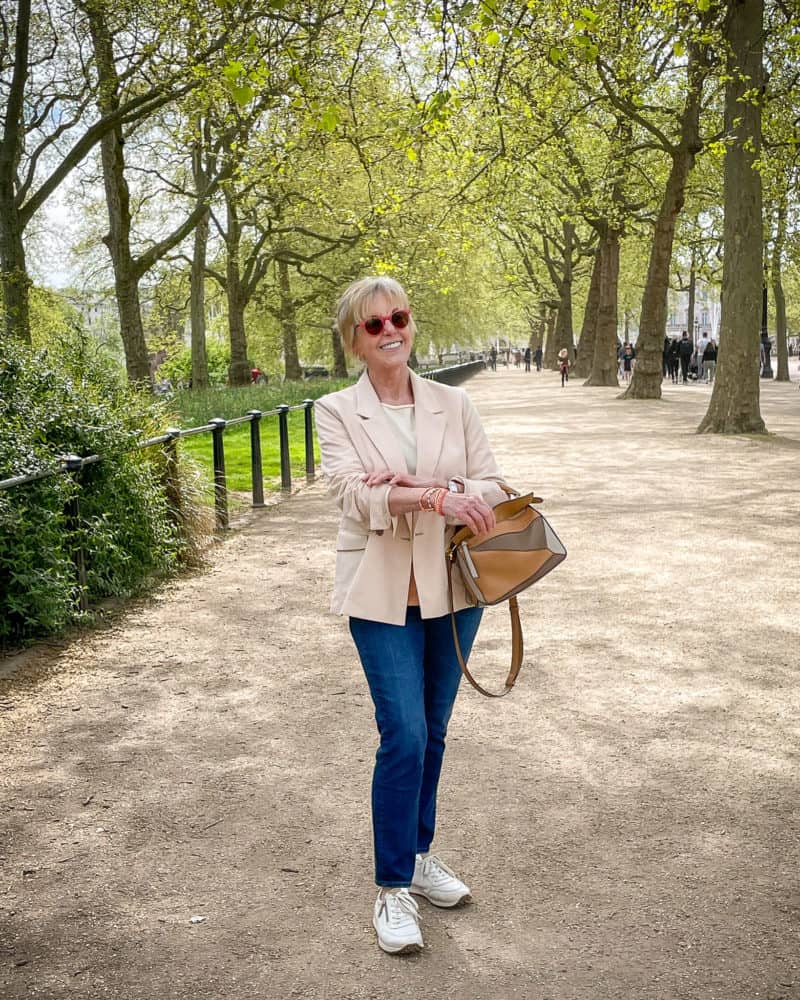 Come check out my Travel Wardrobe Resource Hub. You can filter all of my travel articles by season and trip length to find the content that's most relevant to your next trip.
I receive a lot of requests for travel wardrobes for very specific destinations and itineraries. I'm not able to respond to those here, so in addition to Personal Color Analysis, I've added a personalized Travel Wardrobe Planning service! You can find more information and a contact form on my Style Services page.
Where will you be traveling this year?
Thanks for reading! If you enjoy une femme d'un certain âge, please support me by sharing on Facebook, Pinterest, or other social media, and subscribe HERE to receive email notifications of new posts, and exclusive content. Thank you!
Stay in touch
Sign up to be notified of new posts and updates from une femme d'un certain âge.