5 tips to make your wardrobe more travel-friendly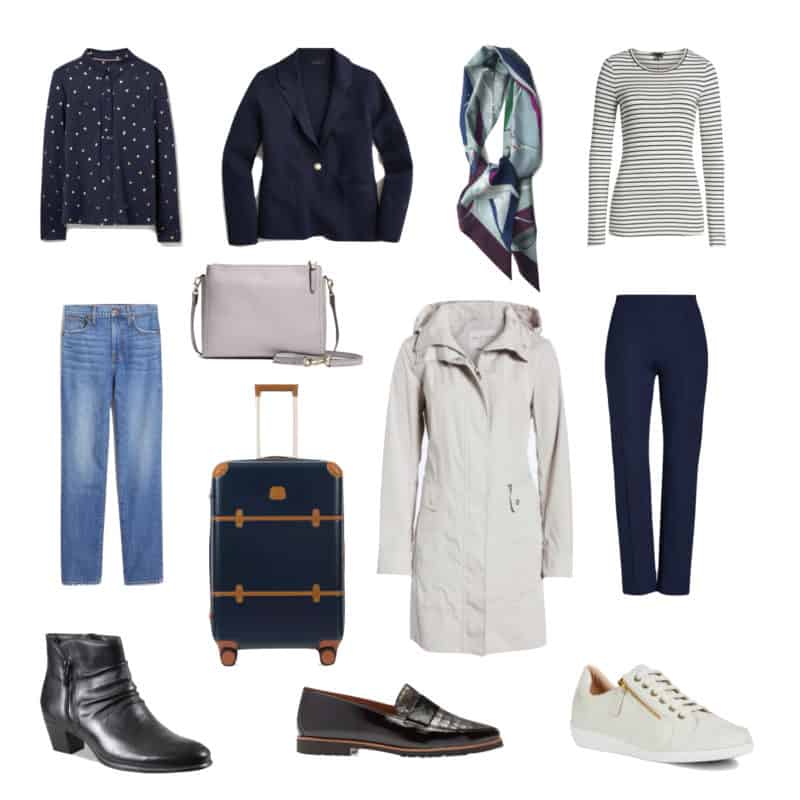 It's been wonderful to be able to travel again, and it's something I'll never take for granted. We have another Europe trip planned this spring (more on this soon) and may go somewhere closer to home in the fall. If you've been considering a getaway (or two), a little advance planning can make assembling your travel wardrobe a breeze.
This post was published at a prior date and has been updated. I've left earlier comments in place.
Shown above: some ideas for a travel wardrobe "starter kit" in a cool palette. You can always add more color, pattern, and personality to a foundation like this one.
Packing Lighter And Smarter
When we first began traveling overseas some fourteen years ago, I was clueless about how to pack. I overpacked, I brought lots of bulky "just-in-case" pieces that were never worn, and realized after our first couple of trips to Europe that I'd worn most of the same few things over and over.
Over time I've learned to pack more successfully (up to 3 weeks one small suitcase) and have not invested in a separate travel wardrobe.* When it's time to pack, I pull from tried-and-true pieces I'd normally wear at home. First, it makes putting outfits together easier; I know what goes with what. Second, travel can be a disorienting experience. I find that wearing familiar, comfortable clothing helps me feel more like "myself" when I'm away from familiar surroundings.
So when I shop for my everyday wardrobe, I keep packing in mind. Not everything I purchase is intended for travel, but I've learned to prioritize travel-friendly features, especially with regard to my core basics.
5 Tips For Building A Travel-Friendly Wardrobe
*For those whose travel includes activities like mountaineering, horseback riding, kayaking, etc., of course you may need to bring special clothing or equipment that's not part of your daily wear.
More travel wardrobe building blocks…

What are your favorite pieces for travel?
If you enjoyed this article and find it helpful, please share on Pinterest. And don't forget to subscribe to receive updates and exclusive weekly content!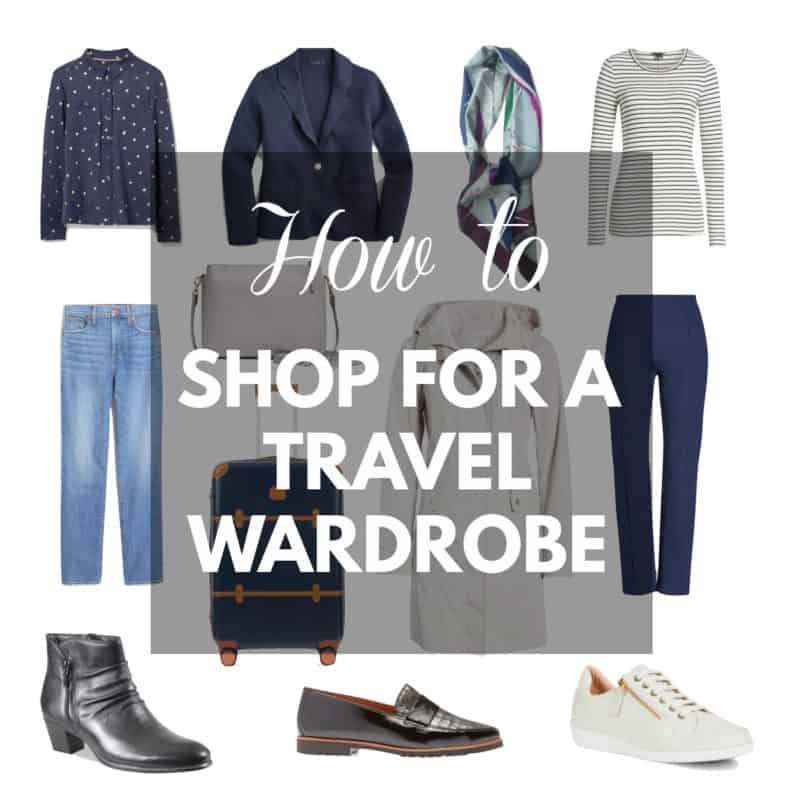 Stay in touch
Sign up to be notified of new posts and updates from une femme d'un certain âge.