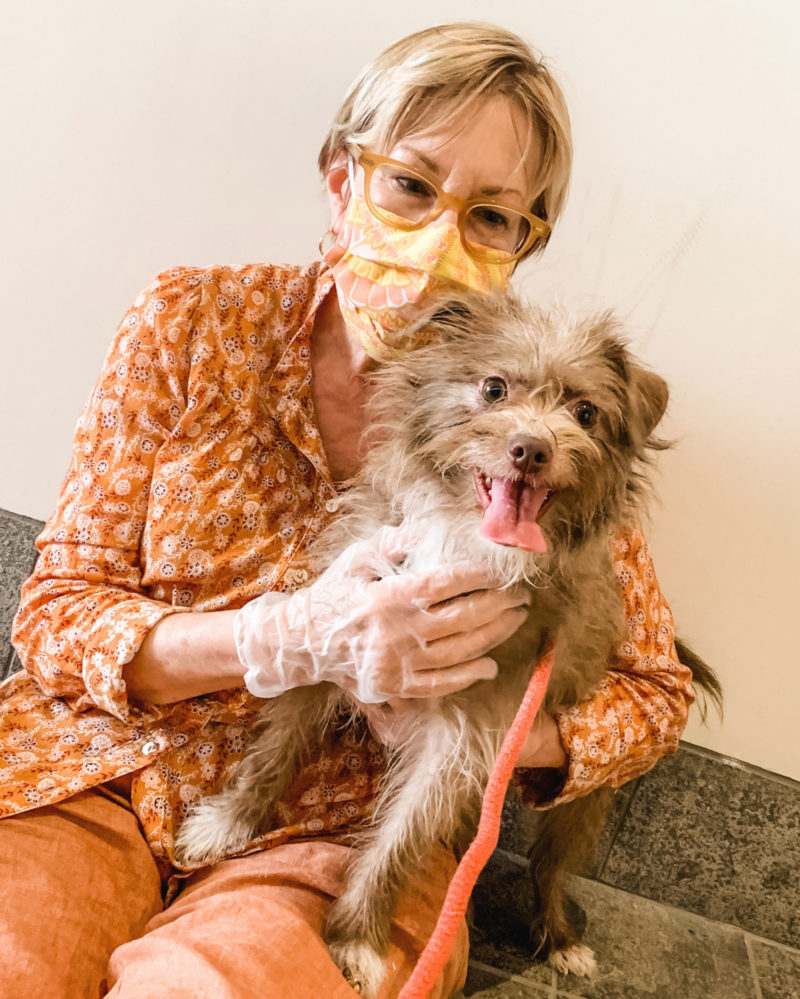 So, this happened yesterday. 😍 We're adopting a dog! I've really been missing having a pup around, after having said goodbye to Coco back in April. We've gone to meet a few dogs up for adoption, but none had felt like The One.
I've always had a sense that when we found the right dog, we'd know right away. And that was how I felt when they brought "Tootsie" out. (That's the name they gave her at the shelter where she was turned in as a stray. We've decided to call her Gigi). She walked right up to me and gave kisses.
She's a terrier mix, one year old, and about the size of our previous dogs. She's super friendly, not at all timid or shy. They'll be spaying her today at the shelter and we should be able to bring her home this afternoon. I can't wait!!
And some sad news…
You may have already seen this on social media, but I must relay the sad news that our friend Brenda Kinsel passed away earlier this week. I was stunned when I first heard, and am still trying to wrap my head around it. Her daughters have written a lovely tribute here.
You may know Brenda from her blog and Instagram posts. But she had also written several books on personal style, and was very highly regarded in the Image Consultant community. (As one person said, she was the "consultant's consultant.")
Here's what I wrote on Instagram:
I was deeply saddened to learn yesterday than my friend @brendakinsel had passed away. She was intelligent, accomplished, funny, and kind. But the one word that keeps coming to mind is "generous." She was exceptionally generous with her time, knowledge, encouragement, and support. She lifted up other women, genuinely wanted to help them look and feel their best, and to reach for their dreams and succeed. Brenda, you will be greatly missed. 😢
Brenda was truly an extraordinary woman, and the world is a little dimmer without her in it.
Affiliate links in posts may generate commissions for unefemme.net. See my complete disclosure policy here.