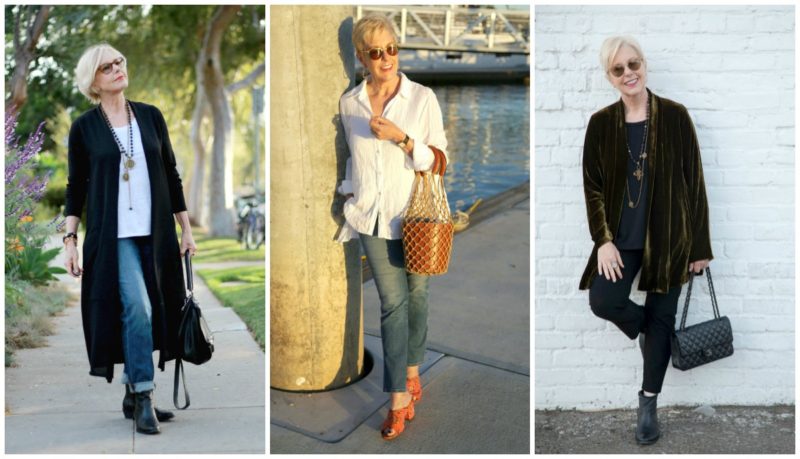 Investing In Basics
Whether you're just updating your wardrobe or starting over from scratch, I'm a firm believer in focusing first on your wardrobe basics. They're the foundation that you'll build upon, and are key to never having another "nothing to wear" day.
It's no secret that I've been a fan of the Eileen Fisher brand for some years. They're my go-to for wardrobe basics and travel-friendly clothing. The clothes hold up well and I love the company's strong commitment to environmentally sustainable, ethically produced clothing.
That said, they're not the least expensive brand out there. Some of you have asked which pieces are most worth investing in, so I wanted to highlight those I'd recommend, both in terms of ease-of-styling and cost-per-wear.
Stretch Crepe Pants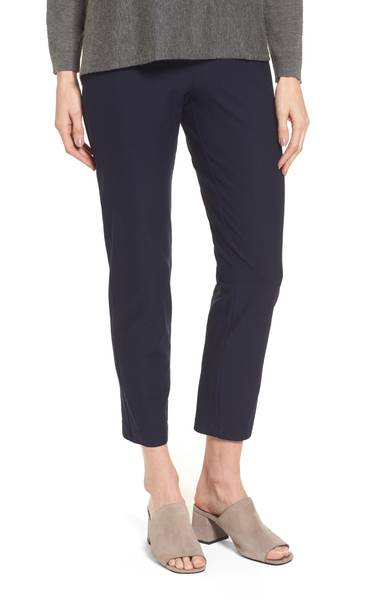 These are an EF "fan favorite," and are almost always included in my travel wardrobes. They're comfortable in a wide range of temperatures, are lightweight, don't wrinkle and can be hand washed and line dried if needed. While they were once only available in black and white, now some styles are offered in more colors. (If navy is your preference, check out the color Midnight.)
slim ankle (misses / petite / plus) | straight leg (misses / petite/ plus) | bootcut (misses/ petite / plus)
Ponte Knit Pants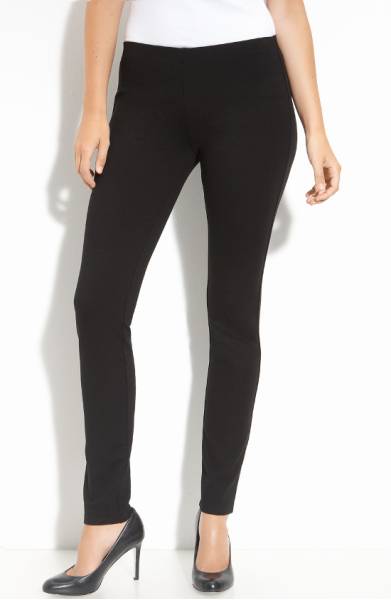 During cooler months, when I'm not wearing jeans I'm wearing these. They're comfortable, polished, washable and work brilliantly in a travel wardrobe. (Tall gals: I find these tend to run a bit long, you may want to give them a try.)
slim leg (misses / petite / plus) | straight leg (misses)
Silk Tanks And Camisoles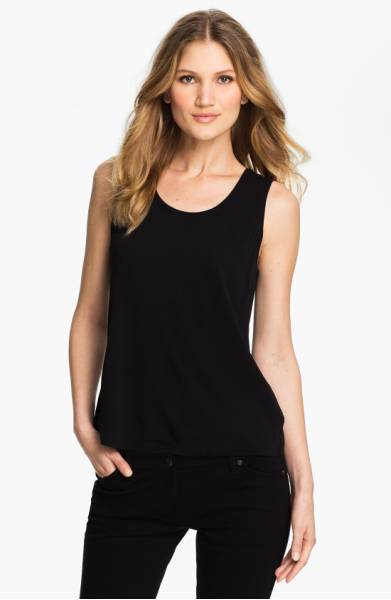 Most days I'm wearing one of these underneath my sweaters or tops. They're lightweight, washable, and last for years. They're great for travel, too.
tank (misses / petite / plus) | camisole (misses / petite / plus) | tunic (misses / petite / plus)
Travel-Friendly Jackets
I've collected a few EF jackets over the years, and have rarely parted with any of them. The silk and stretch crepe jackets are fabulous for travel, and for warmer climates. Above: a silk tuxedo-style jacket. I've seen this one up close and it's gorgeous. This is a good time of year to find lightweight jackets that will travel well.
silk velvet jacket (misses / petite / plus) | lightweight stand collar jacket (misses / petite / plus) |
classic collar tweed jacket (misses / petite / plus) | water-resistant anorak (misses / petite / plus) |
stretch crepe one-button jacket (misses / petite) | stretch crepe long jacket (plus)
Jeans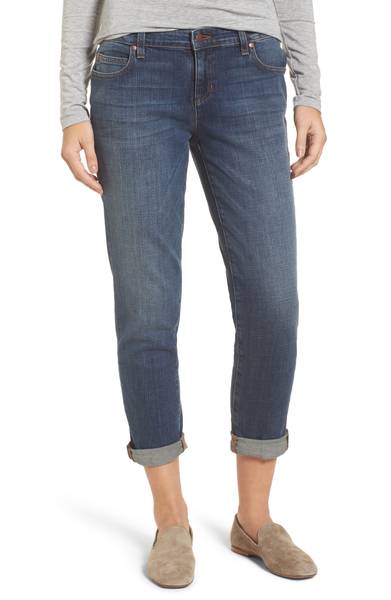 I like both the boyfriend and skinny styles. They're well-made, good-fitting jeans without distressing or gimmicks. And they're made from organic cotton, a more environmentally friendly choice.
boyfriend jeans (misses / petite / plus) | skinny jeans (misses / petite / plus)
Linen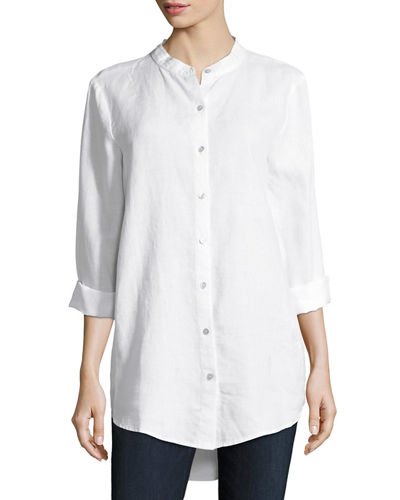 Last summer I embraced the Easy White Shirt, and a collared version from EF from a few seasons ago was my most-worn pick. I've also been a fan of the knit jersey tees and tanks.
linen tunic (misses / petite / plus) | linen tee (misses / plus) | linen tank (misses / petite / plus)
Shoes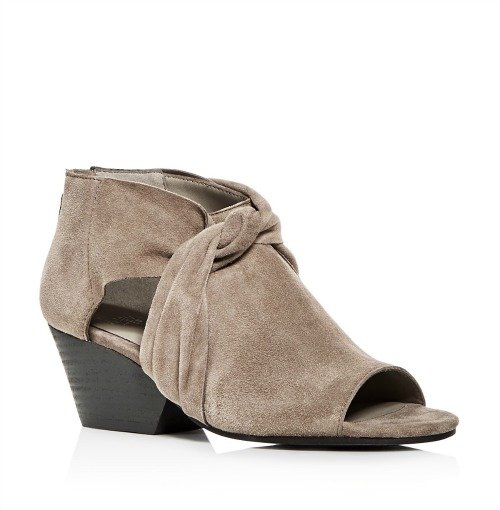 Eileen Fisher shoe fits have been hit-and-miss for me but I tend to do well with sandals and open-toe styles. Above, this gawjuss little number is actually quite comfortable.
This sandal-that-thinks-it's-a-sneaker has been fabulous for warm climate travel. It's walk-all-day comfortable.
This metallic open-toe bootie looks as though it's on the same last as the one above. Cute! And on sale…
For those who are working with limited budgets, check out Nordstrom Rack, Neiman Marcus Last Call and  Saks Off 5th. And ebay and Union & Fifth are both great sources for pre-loved Eileen Fisher pieces.
Do you have a go-to brand for wardrobe basics?
Affiliate links in posts may generate commissions for unefemme.net. See my complete disclosure policy here.