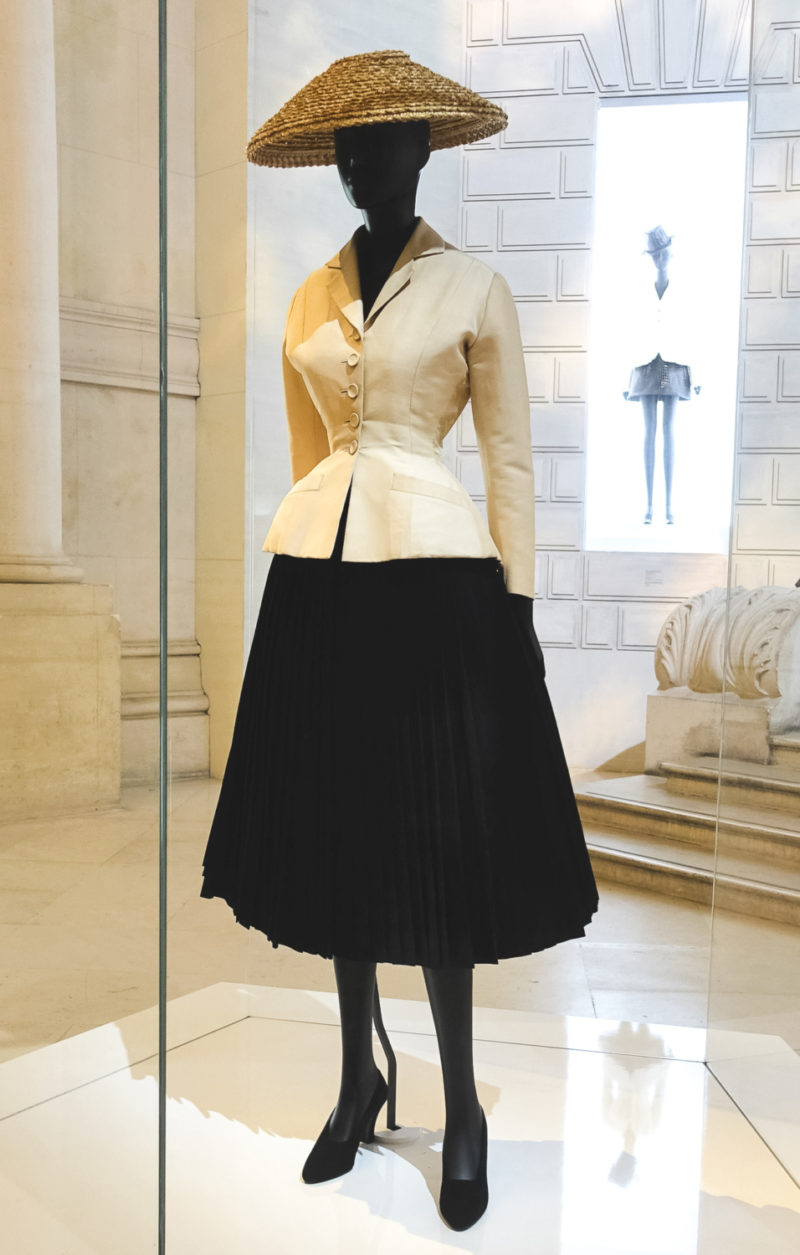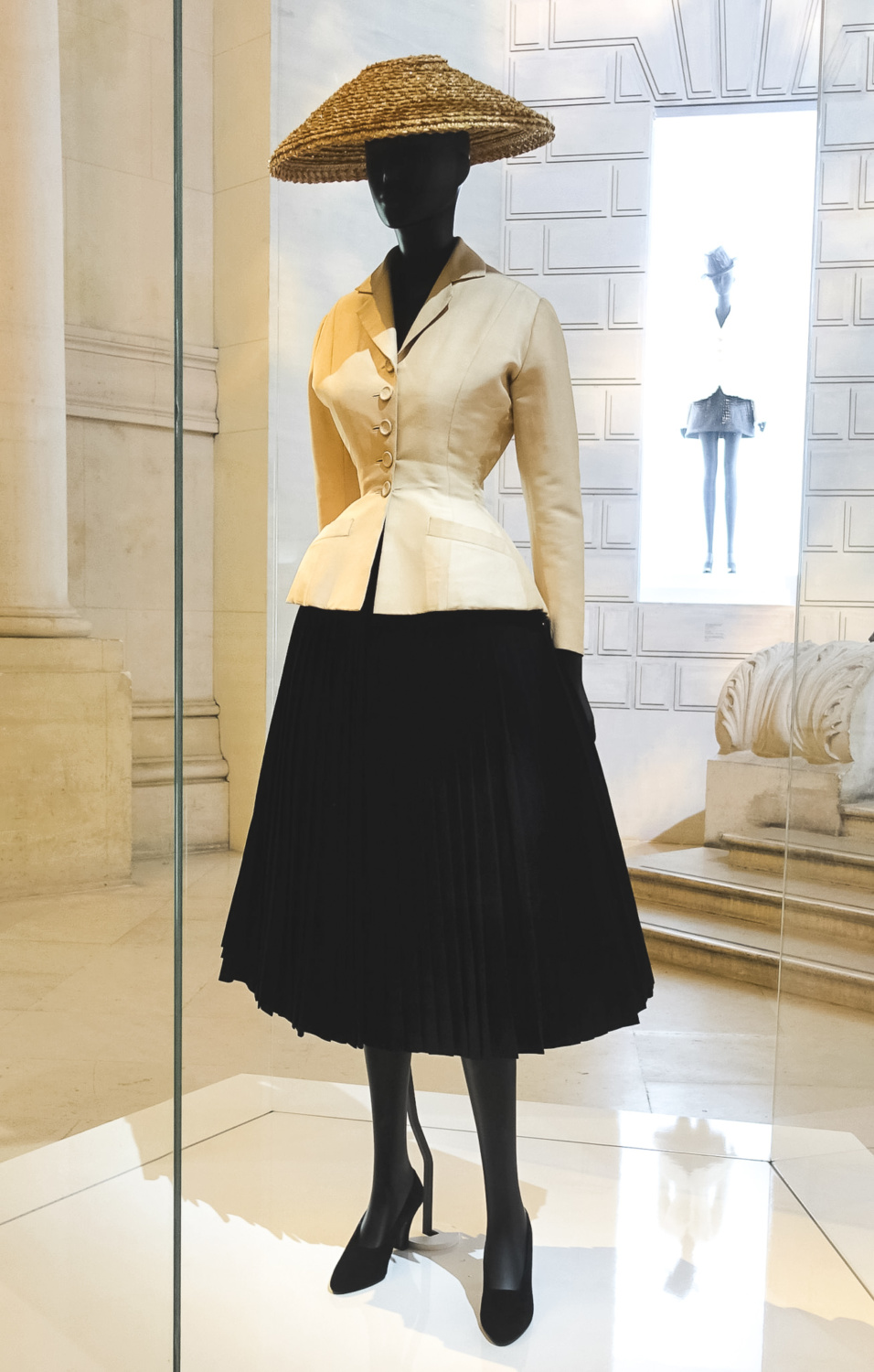 While I've always loved the gorgeous silhouettes of Christian Dior's "New Look," I couldn't for a moment imagine squeezing myself into the kind of corsetry such styles required.
I've been asked a few times for shapewear recommendations, but honestly, I ditched the few pieces I had a decade ago and have never looked back. I can't stand feeling constrained, and even my underwear has to be comfortable. I won't buy clothing that requires shapewear, or even special bras.
And I'm afraid I'm a bit of a bore when it comes to bras and underwear too. I've worn the same few styles for the last several years, and am not inclined to change. Finding good bras for a fuller bust is tricky, so I stick with what works.
Some people find underwires agonizing, but for me an underwire bra that fits correctly is the most supportive and comfortable option. I'm a 32F (DDD) which can be a tough size to find.
I was lucky enough to be fitted several years ago by an experienced professional at an upscale lingerie shop (sadly, since closed). What I learned is that the underwires should lay completely flat against the chest and sternum, and below the armpits. The band should provide the support, not the straps. (I've read that most women buy bras too large in the band and too small in the cups. If you've had trouble with bras that ride up your back, this might be why.)
The breast tissue should not spill out over the top of the cups (what I refer to as "quadra-boob") nor should the fabric on the cups be loose or "pucker."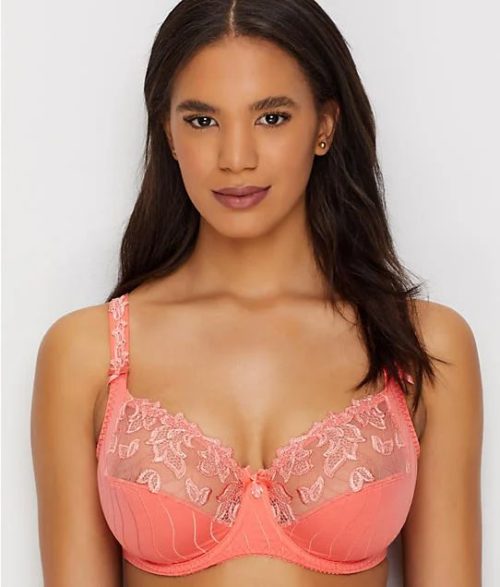 Both of my go-to bra styles are from Prima Donna. Yes, they cost a little more, but they're absolutely the best fit for me, and they hold up well. I usually keep 2 of each style in rotation, and replace one of each style yearly. The first style is this one, called "Deauville." I have one in "Caffe Latte" and one in this pretty coral peach color. I've also worn the "Madison" and found that was also a good bra style for a fuller bust.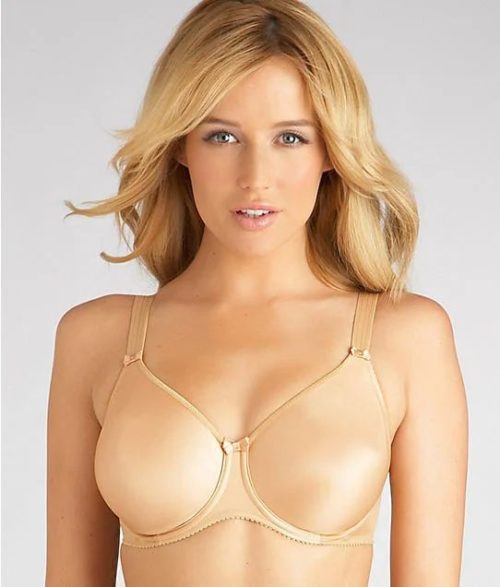 When I want a smooth look underneath my tops, I go with this "Seamless Satin" bra (also from Prima Donna). I have tried on countless molded cup "tee shirt" bras, but have never found one that works for my breast shape. I really wish they'd offer this one in more skin tones and colors.
Last summer when we were in Paris, I'd hoped to visit Clair de Lune, a lingerie shop that actually carries items for fuller-busted gals. But the extreme heat wave during our visit curtailed some of our plans.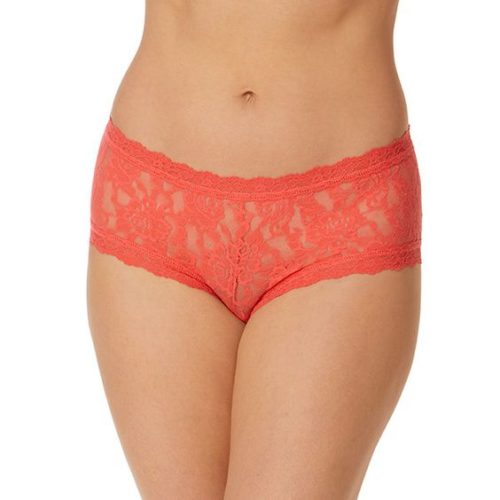 As with my bras, I've worn the same style of underwear for the last several years, and see no need to mess with success. These Hanky Panky Boyshorts are comfortable, stay put, and last a good long time with proper care*. No VPL, and they don't ride up. (I size up to a Medium for comfort.)

*I wash all of my lingerie in the machine: cold water, on the delicate cycle, gentle detergent and in a lingerie bag. (Bras in a separate bag, so the hooks don't snag other pieces.) Line dry.
Do you stick with the same lingerie styles, or do you like to mix things up?
Affiliate links in posts may generate commissions for unefemme.net. See my complete disclosure policy here.