The best sneakers 👟 for travel 🧳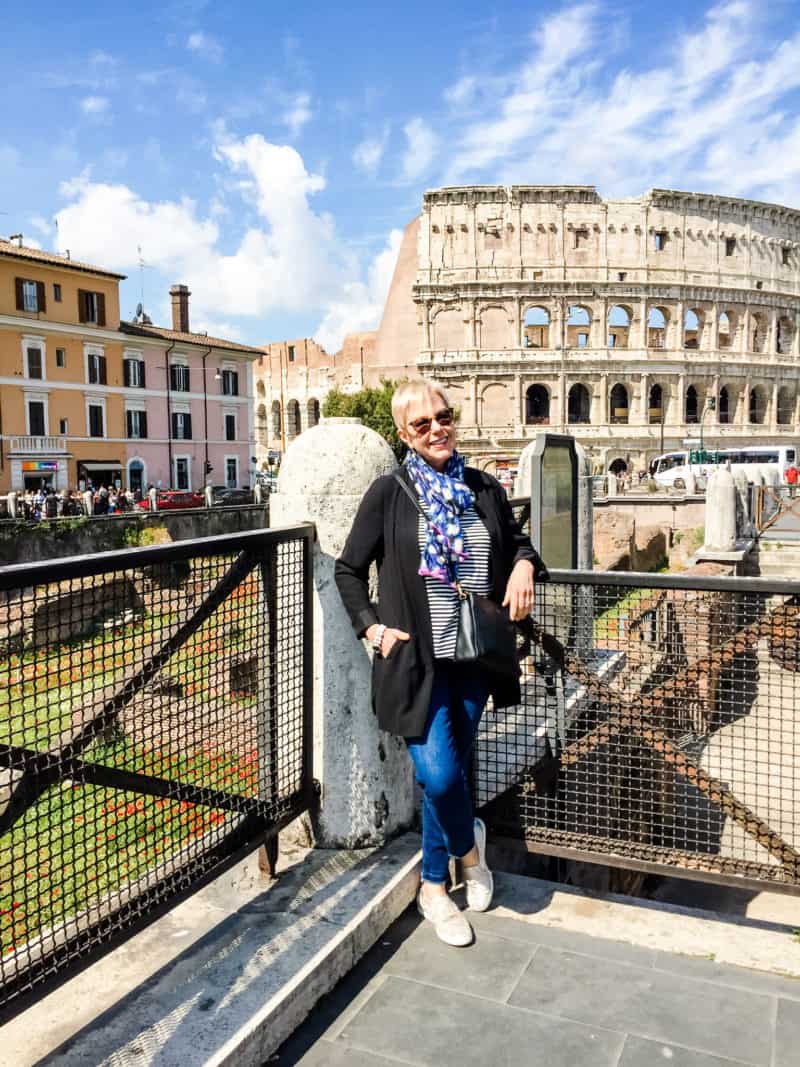 I have travel on the brain these days. ✈️ We've been planning a bit of travel this year (two shorter road trips this summer, and a longer trip to Italy/France/UK in the fall) and at this point are cautiously optimistic that we'll actually be able to go. And of course, I've already begun thinking about what I'll pack.
(Above, in Rome in 2017. Those were Paul Green slip-on sneakers with sequins. I eventually wore them to shreds and if they were to re-introduce that style, I'd buy again in a heartbeat.)
The best women's sneakers for travel
As always, I'll start with the shoes, and I'm pretty sure that I'll be including at least one pair of sneakers. They're comfortable, supportive and often lightweight. Over the past few years, sneakers have become ubiquitous, even in the most stylish cities. Well-chosen sneakers can go from day to evening as part of a "smart casual" outfit.
But the one drawback to sneakers is that they can be a pain when going through security checkpoints. Even with TSA pre-check, we've sometimes been asked to remove our shoes, so I always try to wear easy on-off styles on travel days. In the past, I've avoided lace-up styles for that reason.
Under the heading of "build a better mousetrap," many brands have begun designing lace-up sneakers with a separate size-zip fastening. IMO it's the best of both worlds: the adjustability of laces, but the ease of being able to fasten and unfasten without having to wrestle with re-tying.
Here are two pairs currently in my wardrobe (and on frequent rotation). Both gifted.
*Use code FEMME15 for 15% off. All Sole Bliss styles are specifically designed to be comfortable for wide feet and bunions.
I have a couple of more budget-friendly styles on order to test out and check sizing, will report back.
More zip sneaker styles

Stay in touch
Sign up to be notified of new posts and updates from une femme d'un certain âge.