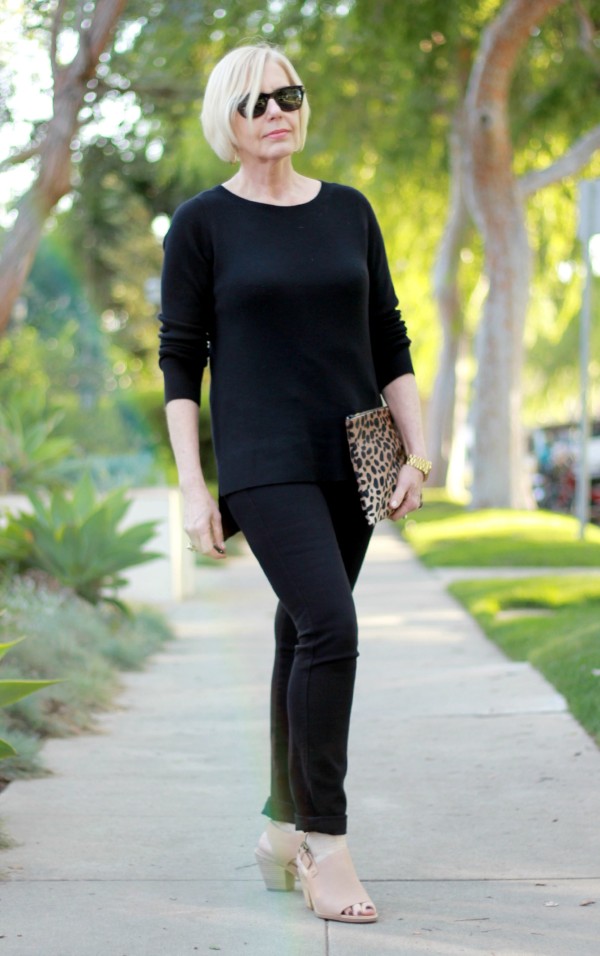 Perhaps it's because we recently watched the entire three seasons of Wallander, with all that moody Swedish light and those sparse Scandinavian interiors. Or perhaps I just need the occasional visual palate cleanse. Either way, I was in the mood for a very pared-down look.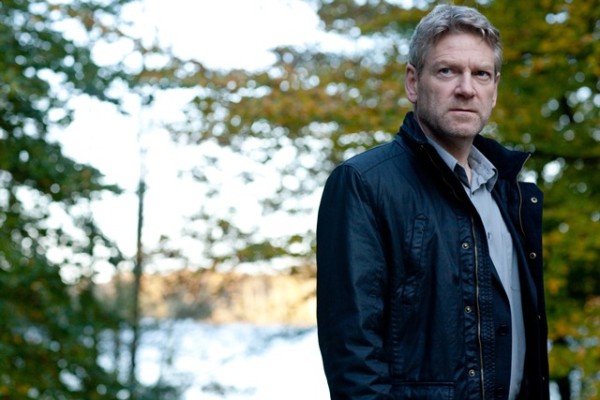 This ring is a perfect simple, bold accessory for the outfit.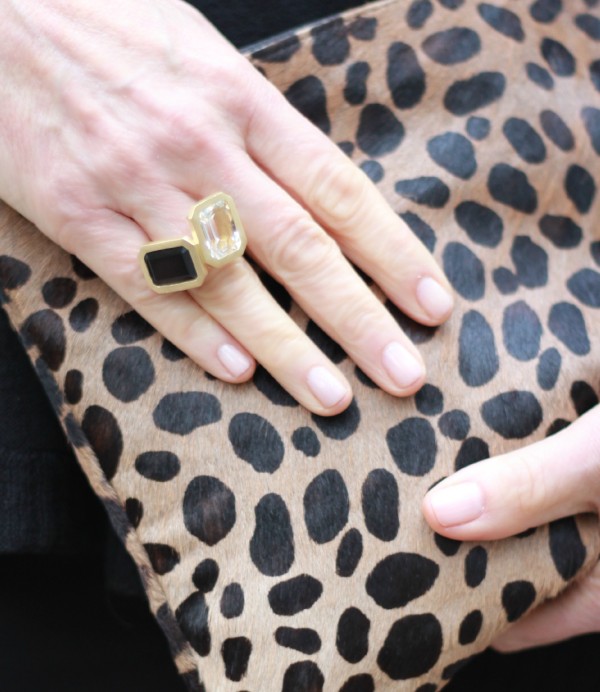 Ever since I pinned this all-black-with-nude-shoes outfit, I've been obsessed with trying to recreate it for myself, but just couldn't get the look right. With a pointed toe pump (the only nude shoes in my wardrobe), my feet looked disproportionately small. I decided a shoe with more visual volume was needed, but hadn't found the right ones until I saw these block-heel sandals sitting on the shelf at Eileen Fisher. They are perfect, and so very comfortable.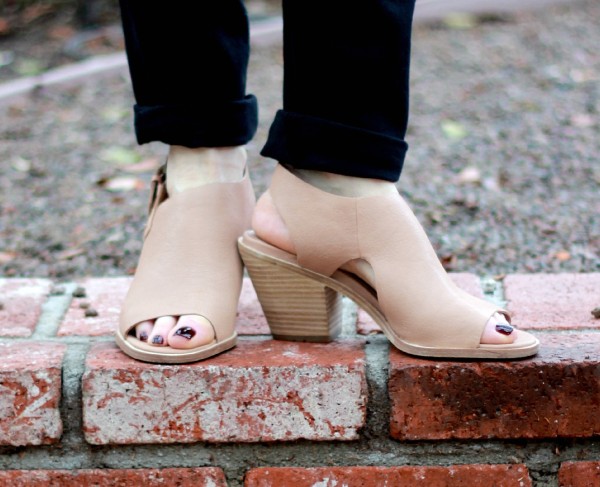 While I like the concept of this outfit, and shoes and accessories, I think I can put together a better version with a bit more of the softness and movement I prefer. And we did enjoy Wallander, despite the occasional credulity-stretching plot conveniences, and frequent "two degrees of separation" between the main character and either victims or perpetrators.
Does the mood of a movie or TV show ever inspire your outfit choices?
Linked up with Visible Monday at Not Dead Yet Style, "Shoe and Tell" at Style Crone and Style Nudge.
OPTIONS:


Affiliate links in this post may generate commissions for unefemme.net. See complete disclosure policy here.
Stay in touch
Sign up to be notified of new posts and updates from une femme d'un certain âge.