I've spent the better part of the last couple of days working on a scarf tying video, my first in many years. I hope to have it done and posted in the next day or two. I'm teaching myself (again) how to edit videos 🎥 and the learning curve is a steep one. 😆 In the meantime, here are a few things I've been meaning to share.
1- Warm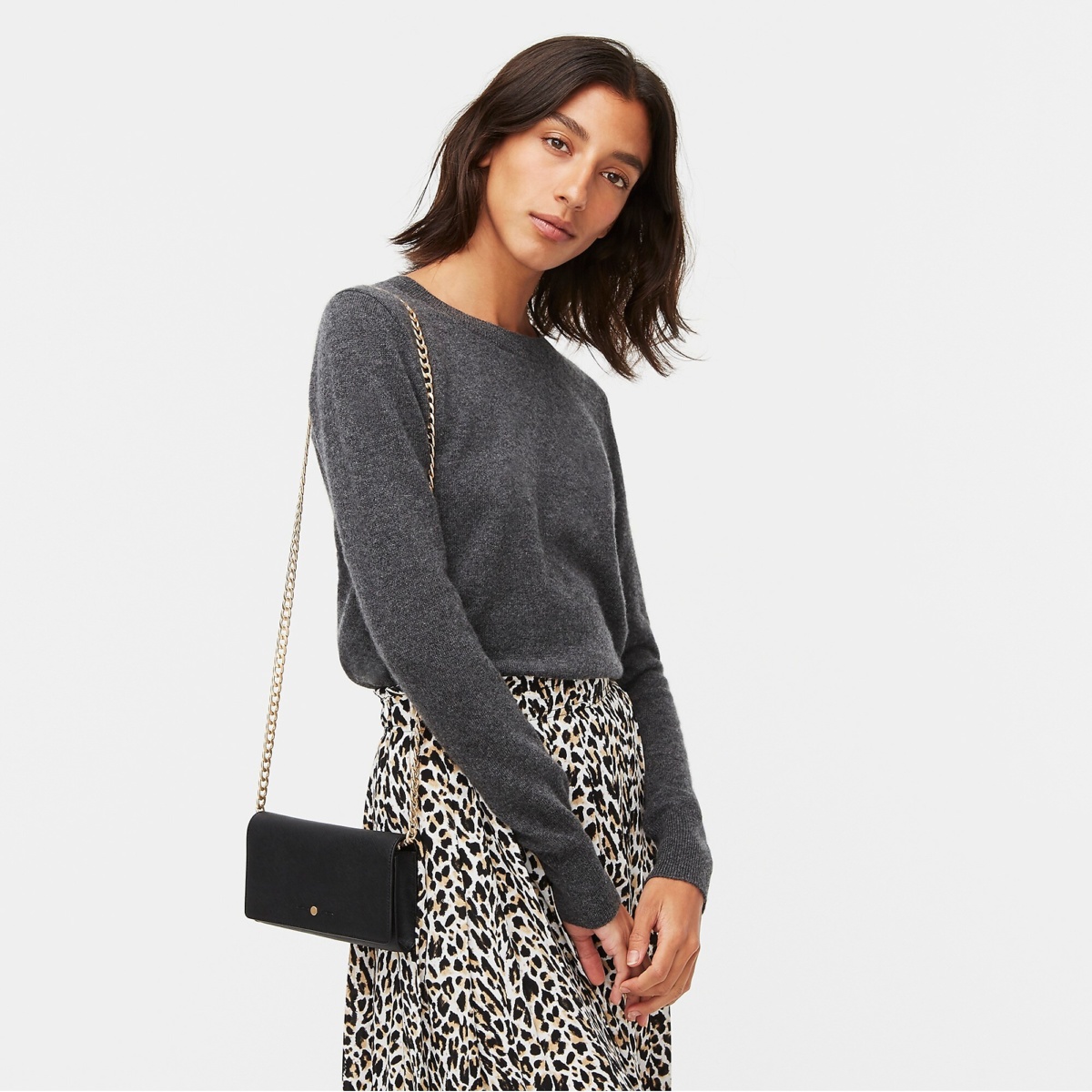 I've been really impressed with the Everyday Cashmere sweaters from J.Crew. I've been wearing one of these crewnecks almost daily for the last couple of weeks. They're lightweight but warm, and I've noticed almost NO pilling! I like the fit; they're not too long but not cropped either, and the neckline isn't too high. This style (or the v-neck) would be a slam dunk for inclusion in a cool weather travel wardrobe.
There are a bazillion colors to choose from (I'm up to four: navy, camel, turquoise, and spearmint. I'm kicking myself for not picking up the Natural/ivory before it sold out in my size.) Unfortunately these sweaters aren't often included in promotions, and when they are they go fast.
2 – Polished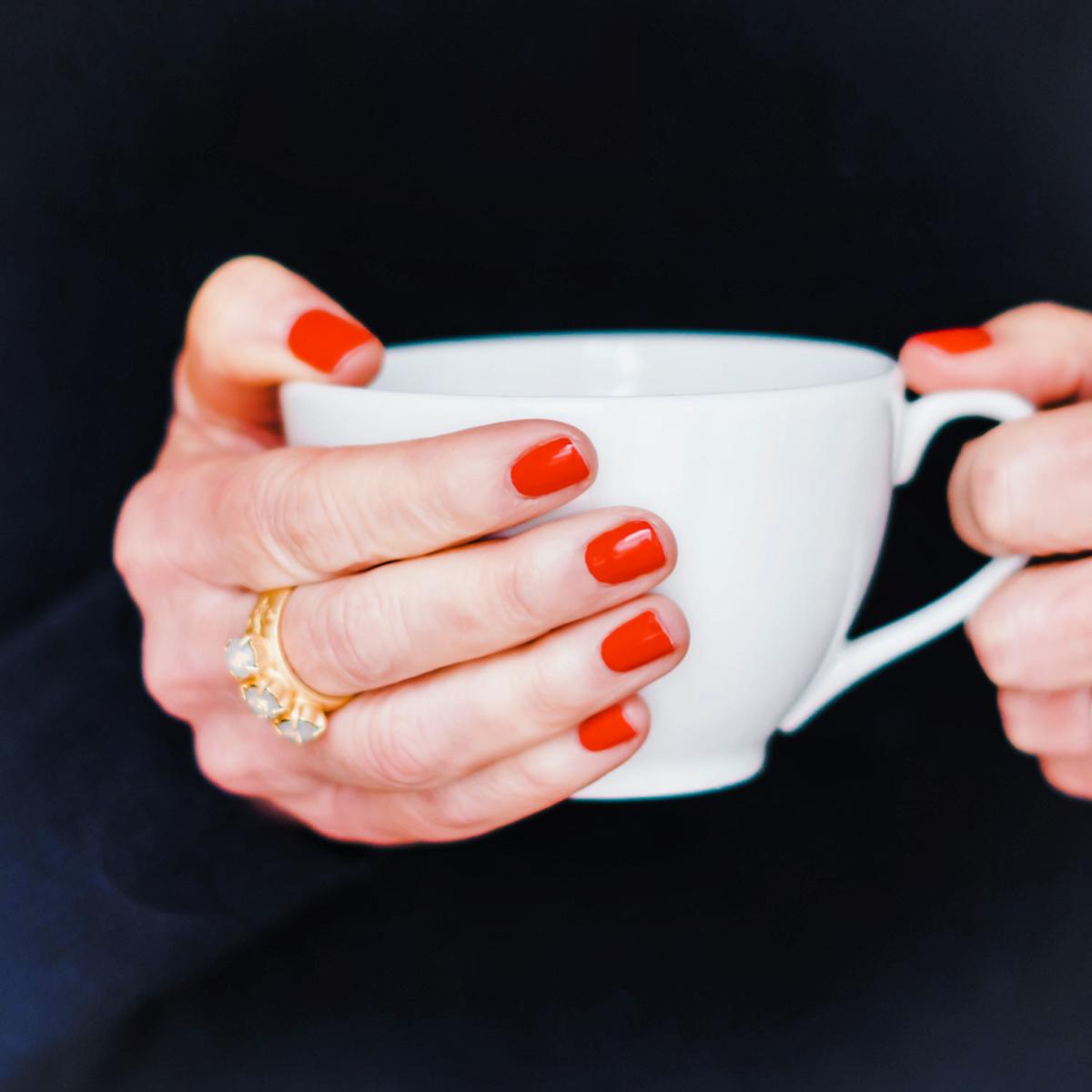 This is a recommendation with a caveat. I don't often wear a lot of color on my nails as I'm really hard on polish, and it usually starts to chip after a few days. (I can't stand chipped polish, and don't want to have to touch up, so end up removing it.) A few days before Thanksgiving I decided to get a manicure, and the manicurist recommended the Essie Gel Couture polish for long wear. The nail salon I frequent only carries non-toxic products, so I felt comfortable giving it a try. (Color is, "Rock the Runway," I think.)
This isn't an actual gel manicure (which I've avoided as I don't want to damage my nails) but a polish with a long-wear formula. I was so impressed! The photo above was taken on Day 9. There's a little bit of wear at the nail tips, but no chips, scratches, or dulling. And it comes off with regular polish remover.
Here's the caveat though….it did stain my nails a bit. If you wear polish all the time, this may not be a problem for you. Here's how I removed the stains (this works for stains from regular polish as well):
Dissolve 3 denture cleanser tablets in 1 cup of warm water.
Soak nails for 5 minutes.
Repeat if necessary
Let dry for a few minutes, then buff gently
3 – Natural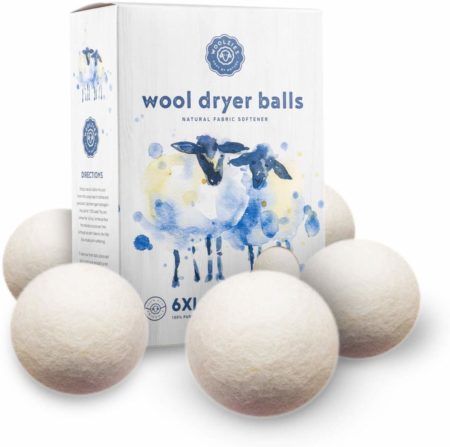 I've never bothered with fabric softeners, and stopped using dryer sheets years ago. I've tried a few different types of dryer balls, but these are the ones I stick with. They help minimize wrinkling and static, and last a long time. I use two per dryer load for average loads, three for large.
And…we have a winner!!
Congratulations to Barb W, whose entry was drawn at random to win the $300 French Kande gift card! Thanks to everyone who participated.
If you'll be in the West Los Angeles area this Saturday, do check out the annual French Kande Holiday Sample Sale at the studio. This is an in-house event only, from 10am to 5pm, address is 312 E. Imperial Avenue, El Segundo, CA 90245. Hope to see you there!
Affiliate links in posts may generate commissions for unefemme.net. See my complete disclosure policy here.