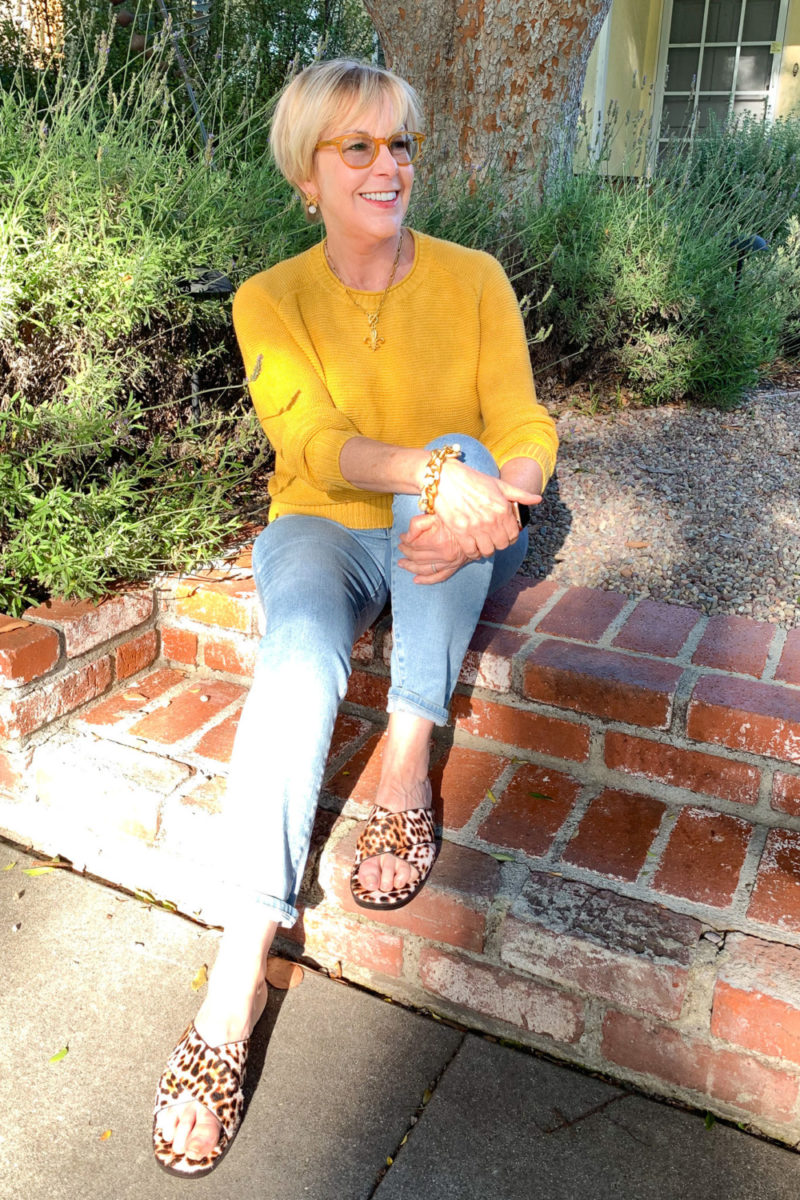 Life at a slower pace…
For most of my life, I worked in very intense, deadline-driven jobs. Multi-tasking was a skill that served well, and I became quite good at it. But I always felt hurried, anxious and rushed, even after I left my last corporate job. It was hard to break the habit of feeling that Everything Has To Be Done Right Now. I've had to re-learn how to slow down and do one thing at a time.
Doing one thing at a time, and paying attention as I'm doing it is still a new habit for me. It's been easier to do with the current "confinement" and fewer demands on my time. But it's a habit I'd like to try to keep even after we're out and about in the world again. I used to wear "I'm so busy!" like a badge of honor; that's no longer true. And "down time" is no longer something I feel I have to earn with productivity. Reducing stress where I can seems like a no-brainer.
I've been spending more time enjoying our yard, and am so glad to have this bit of outdoor space to relax in. The weather's been cool enough here that a light sweater is comfortable most days, and I've been wearing this organic cotton-linen blend sweater often.
(For those who have been asking for more "summery" outfits, I'm working on it. 😉 I'm not a skirts-and-dresses gal, and have been keeping eyes out for lightweight separates in my style and color preferences.)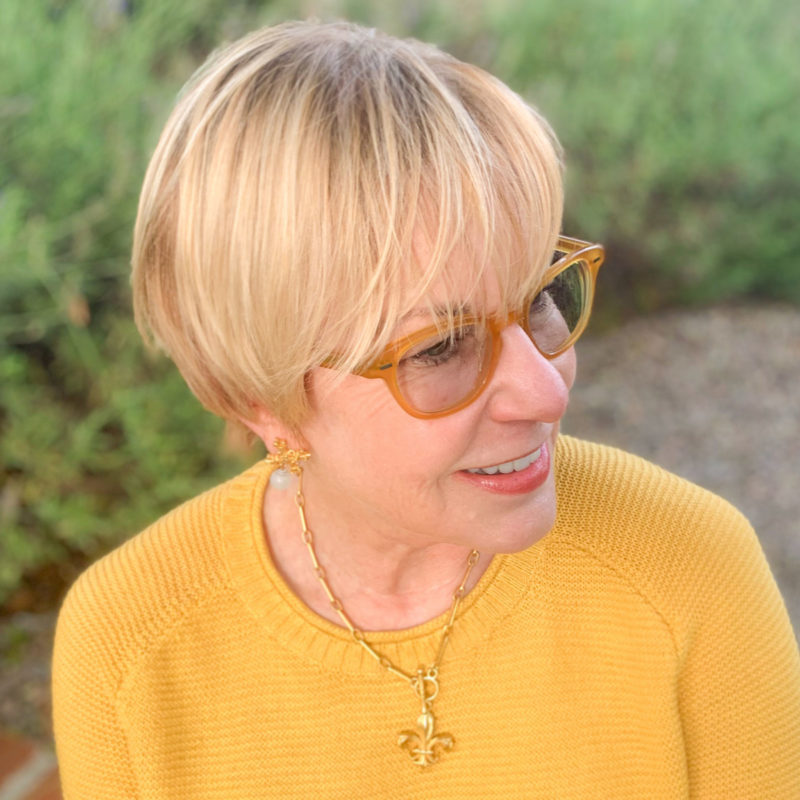 When I posted the top image on Instagram and Facebook, several people asked to see more of the haircut. This was the best shot I could find. It's currently a grown-out pixie. I'm kind of liking this length, but it's starting to get a little heavy on the top.
And I'm just loving this chunky bracelet! It's so fun and surprisingly lightweight, a "one-and-done" statement piece. The sandals are available HERE. If you're between sizes, go down 1/2 size.
Do you feel you've developed any new positive habits or attitudes in recent weeks?
Affiliate links in posts may generate commissions for unefemme.net. See my complete disclosure policy here.